Top 10 Innity Lightbox Ads
In 2009, Innity launched its first Lightbox ad format along with the Cost per Engagement (CPE) payment metric and never looked back since. (BTW, Google hopped on the bandwagon and launched their Lightbox early this month. Damn right, it's about time ;))
Up until today, we have ran over 430 campaigns with this amazing, highly interactive ad unit. The Lightbox is the perfect combination of beauty and functionality that offers advertisers a slew of interactive, highly customizable canvases to present their ad creative.
We certainly had a lot of fun creating these Lightbox ads for our clients. It was rather tough picking out our Top 10 favourite Lightbox ads, but here they are!
10. HP Holiday Rush (Indonesia)
Campaign Objective: HP wanted to increase brand awareness and purchase intent for their latest Windows 7 laptop.
Upon launching, users could watch the latest TVC from HP as well as browse through the laptop specifications to further drive favourability and consideration.  Multiple tabs were also inserted for users to get more info on HP's service centres and retail outlets. To encourage users' time spend on the ad, a simple mini game was creatively incorporated into the Lightbox!   
Experience the ad for yourself here.
9. Milo Easy Cool (Singapore)
Campaign objective: Milo aimed to drive brand awareness on its latest Milo Easy Cool drink by showcases a range of videos teaching users how to transform daily activities like folding clothes and peeling hard boiled eggs into cool simple tasks.
As Milo needed an ad unit that could present all their videos in a user-friendly ad format, the Lightbox was the best apparent choice. The concept for this Lightbox was simple – populate it with all of Milo's Easy Cool featured videos in multiple tabs and drive users to Milo's Facebook page.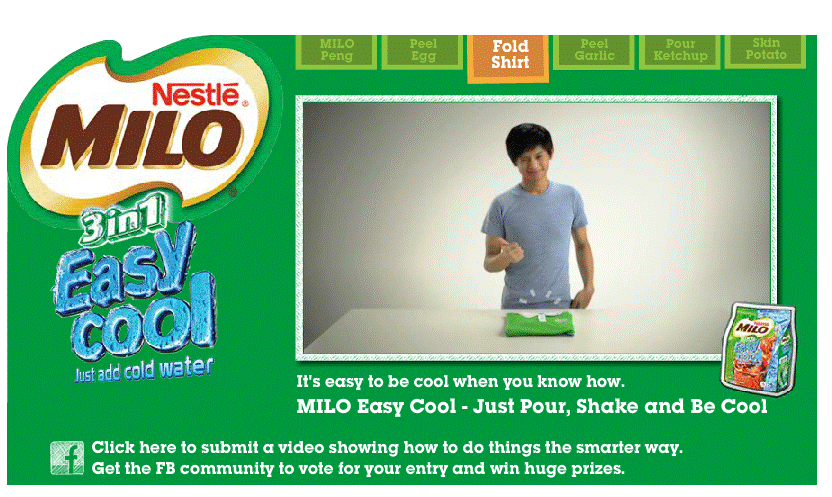 Check out the ad here!
8. Thein Long Stationary (Vietnam)
Our Vietnamese client wanted to run a branding campaign targeting the mass internet audience. The Lightbox, when launched, was creatively furnished and animated with videos and quizzes in a few tabs complete with social sharing features for increase favourability, and consideration among its audience.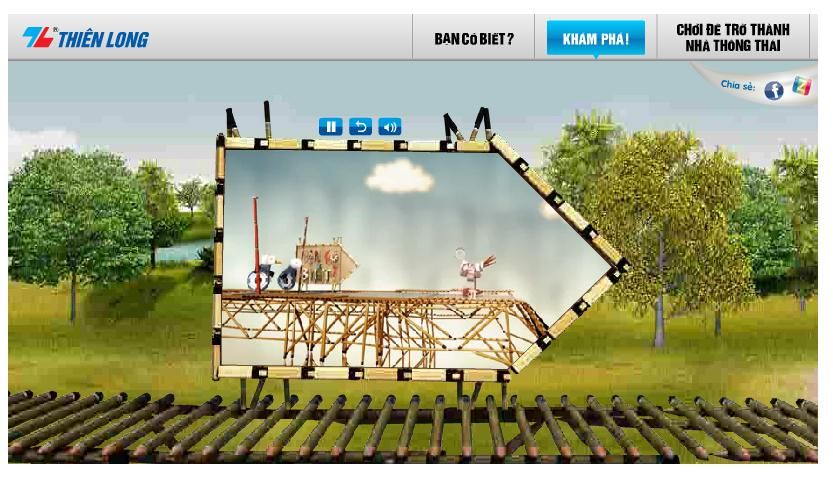 Interact with the ad here.
7. Toyota Prius (Thailand)
Toyota Thailand aimed to present the latest Prius to their targeted audience and ultimately drive favourability, consideration, and purchase intent.
This was the Lightbox with one of the best performance. We could only imagine the reason behind this is the abundance of information available on the ad unit to encourage increased user interaction. Being for an automotive client, the image of the Prius was highly visual where users could mouse over to learn more about the vehicle, check out the available colours, and pore through detailed specifications of the car – all in one ad format without having to leave the original website!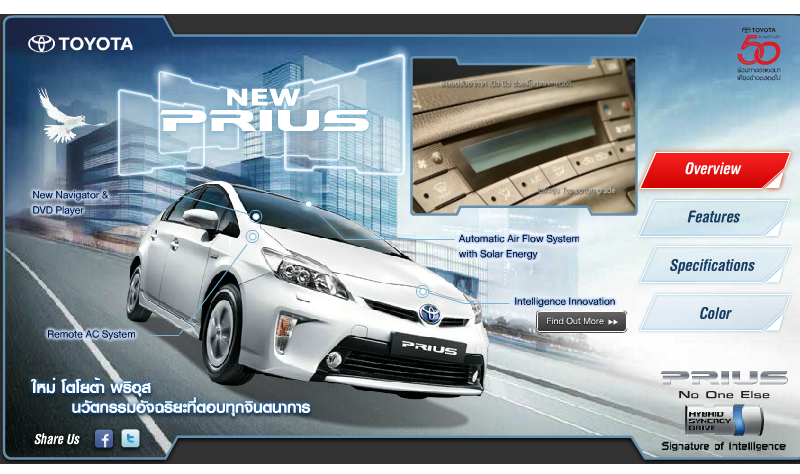 Have fun with the Lightbox ad here!
6. Samsung Slll (Malaysia)
Campaign objective: To drive awareness and favourability towards their latest's mobile phone.
We can all agree that the Samsung  Galaxy Slll is a real beauty. And it deserves nothing less than a fantastic Lightbox to showcase and bring out its unique features and capabilities in its entire splendor. We packed the Lightbox with a gallery, and incorporated a video clip to increase product favourability. Social media buttons were available to make sharing content a breeze too.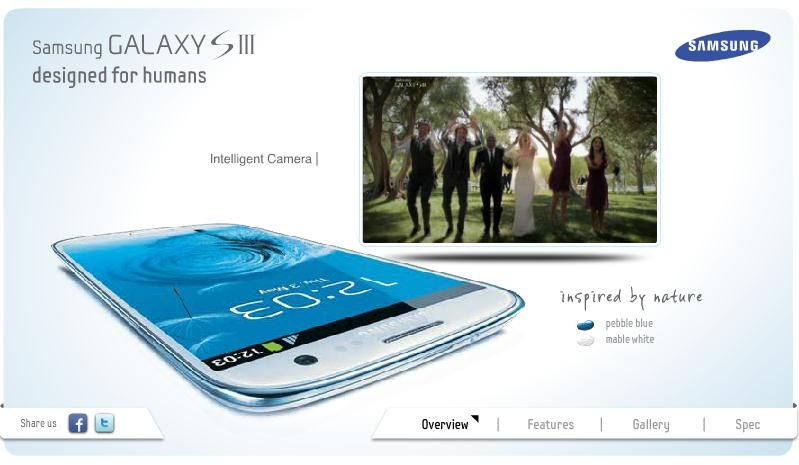 View the ad here.
Watch out for part 2 of this where we reveal the remaining Top 5 Lightbox campaigns. Feel free to contact us if you'd like to know more about the Lightbox!