Innity Joins the Madness and Mathematical Debate
at the 10th Malaysian Marketing Conference
Innity was part of the exciting mix at the Malaysian Marketing Conference 2014 last Tuesday, consisting of industry experts equipped with a wide range of expertises; indulging in various conversations of industry observations, trends, and insights. Themed "Mediatech in Marketing", the topics focused mostly on challenges and the many potentials that come with the emerging technology that is taking over the media space.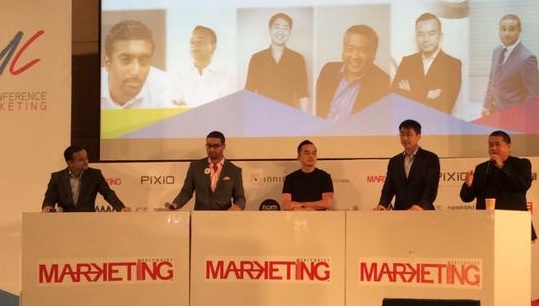 Innity's Regional Director, Stanley was part of the panel alongside representatives from TubeMogul, TheTradeDesk, Xaxis, and IPG Mediabrands conversing about the state of programmatic in the country; and shared views on the future path that this technological advancement would take and its potential in Malaysia.
Throughout the conference and during the Cocktail Reception after, we've had conversations and observed discussions about the emphasis on the technology plays in modern day marketing, and the difference between marketing with new and traditional media. True, there are similarities between some new media marketing jargon and traditional marketing techniques – think native advertising vs advertorials; and there's the constant dilemma of whether digital marketing's focus should be on more quality content or targeting technology, given the limited budget for campaigns, we rarely get the privilege of having both. With technology in play, a digital campaign can make it or break it within an hour, therefore it's both terrifying and exhilarating how things might turn out; and there's also the concern that digital will ultimately replace traditional media.
Your thoughts?