Innity's Campaigns of the Month!
Here's some of the coolest ad formats in town! Get match-made from your financial planning style, experience all the wonderful travel destinations Hong Kong has to offer, and have a BTS front-seat as Huawei announces their list of top-notch solutions available for enterprise customers.
Lets start rolling.
Innity Lightbox – Starcom Sun Plan
Advertiser: Sun Cellular Philippines
Agency : Starcom Philippines
Network: All sites targeting males and females aged 20-45
Country: Philippines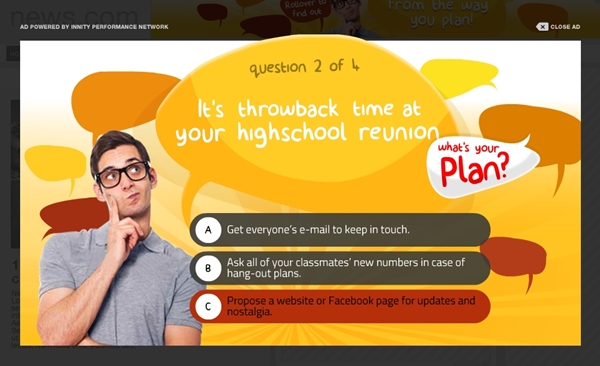 They might a wee bit mythical or a whole load of science, these quizzes. But who cares, they let us know a lil bit more about ourselves and we love them for that. Now how about one that tells you the right Telco plan for you? Sun Cellular Philippines Lightbox campaign does just that. Served close to 2 million viewers over a period of one month, the ad received an ER and CTR that is well beyond the industry benchmark.
Welcome video – Cornetto Block Glee 2
Advertiser: Unilever
Agency : Mindshare
Network: Youth, Games, Entertainment, Lifestyle, Social and Community, Anime, Music
Country: Malaysia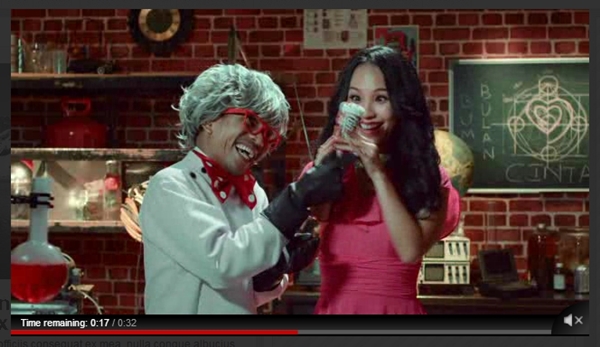 Still perfecting your love potion? Cornetto's Welcome Video takes over users browsers to give you some good news – it's already been figured out. There's also some excruciating process that you should be thankful that you won't have to endure to win that girl over because all you have to do is just grab a Cornetto Red Velvet. The ad enticed a considerable amount of love-stricken souls to view the ad up to 3 whole minutes, and then decided that they actually need to do some of the work themselves – heading out to physical stores to get their ice creams.
Mobile first view – Mead Johnson GC
Advertiser: Mead Johnson
Agency: Starcom MediaVest Group
Network: Premium
Country: Hong Kong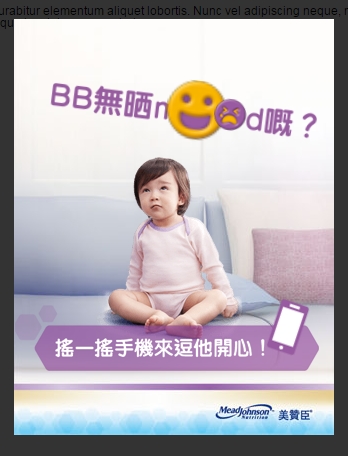 Mead Johnson's ad goes out to all the parents. Utilizing your smartphone's accelerometer function, the ad brings to attention why your little one is bursting out into tears half of the time and invites parents to share their experiences in order to win prizes. The ad garnered a CTR that was well above the industry benchmark.
View Demo (please visit this link with your smartphone)
Social Hub – Huawei Enterprise Solutions
Advertiser: Huawei Enterprise
Country: Malaysia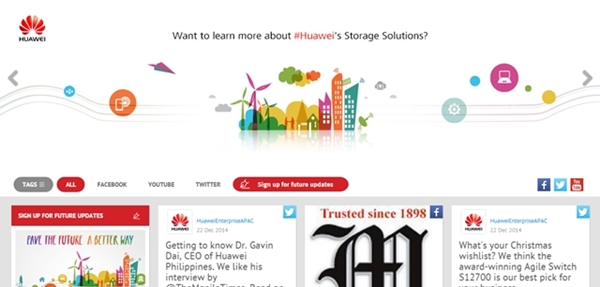 Here's your chance to grab premium front seat passes to Huawei's noble endeavor of making sustainable technology solutions for enterprises. Pulling from a variety of social media sources, Huawei's Social Hub gives users access to information shared across Facebook, Youtube, and Twitter all in one landing page. On the side, users can connect with the brand with their hashtags, simply to engage or to seek answers to their questions. A pop-up appears as the page is firstly loading, offering users the opportunity to stay up to date with with the brand by signing up for their latest updates.
Ebar Video – Carlsberg Kronenbourg Thematic 2014
Advertiser: Carlsberg Marketing Sdn Bhd
Network: Channels – entertainment, men, lifestyle, sports, travelling, social & community
Country: Malaysia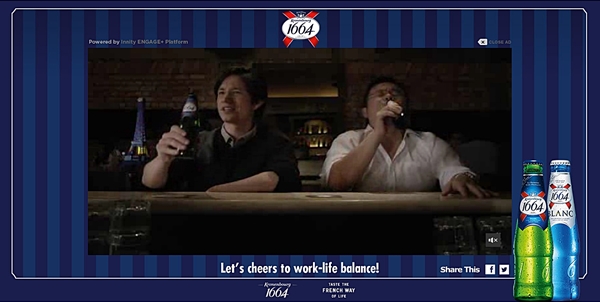 Kronenbourg makes their stance clear up-front, but it's only after users expand the ebar-video only then they know why. The unlived life isn't worth examining, and if you're reminded of anyone as you watch the video, it's up to your own conscience to click the share button and deliver this PSA to your buddy who might need it. Viewers spent over 2 minutes on the video, and the ad raked an ER and CTR well beyond the industry benchmark.