Monthly Digital Roundup #13
10 years ago no one would have imagined catching up on our favorite tv series during transit possible, but recent years have seen our entertainment source to shift from televisions to desktops and hand-held devices, with traffic flowing to some video that a group of teenagers created at a park.
This month's Digital Roundup looks at the trends shaping consumer's ever changing ways of video content consumption, the issues revolving online video advertising, and what the future holds.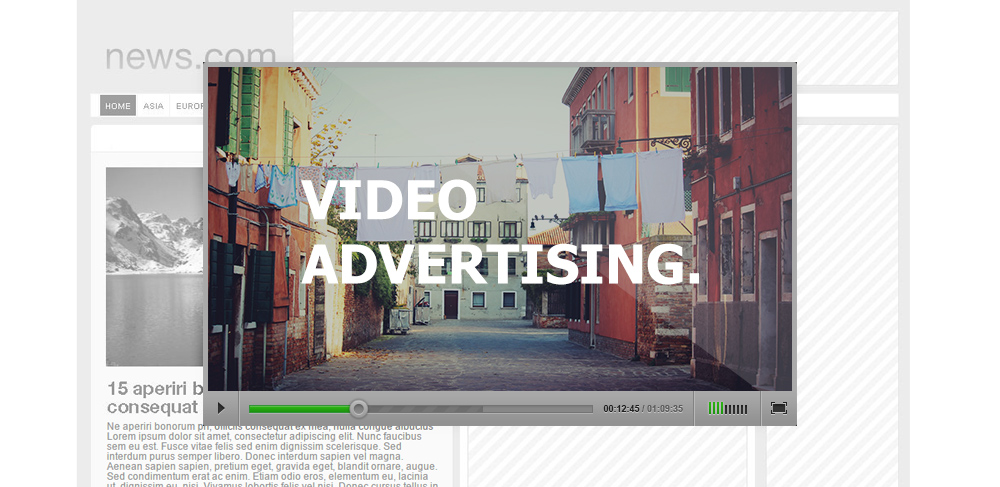 People Love Watching Online Video, Even on Tiny Screens
Despite the fact that many of us have goldfish-sized attention spans, a new IAB report suggests people around the world are consuming longer mobile videos. 36% respondents mentioned that they watch 5 minute of longer videos daily, and the survey also found that mobile videos are gaining popularity regardless of their length.
Global Online Video Ad Revenue Doubles in 3 Years
As video consumption rises, YouTube and Facebook video ads are eating into TV commercial revues across the world, with global advertising revenue from online video doubled to $11.2 billion between 2011 and 2014, according to new research. The study, from IHS and Vidiro, also indicate that and video ad revenues will jump to $13.8bn in 2015.
Are Your Video Ads Making an Impression
Viewability is top of mind for many advertisers and publishers since the Media Rating Council has lifted the viewable transaction advisory for video. This Google report highlights the findings and insights that would help advertisers and publishers better understand the current state of viewable video impressions.
Online Video Advertising Quality Issues and How to Solve Them
While global online video ad spend is set to grow above 20 percent in 2015, the quality of ads remains a core challenge for the medium. The industry at large have work to do in order to improve the video ad experience for advertisers and consumers, as well as achieve parity with linear TV video ad quality.
There are several key issues currently affecting online video ad quality, but innovative solutions are emerging to support growth and improve the experience.
Marketers, Creative Ad Execs Adjust to Video Ads with No Sound
Over the last few months, marketers and creatives have been radically rethinking the way they produce video ads. Besides adjusting to the soundless environment, they're also figuring out ways to grab people's attention much faster in social and mobile feed based environments — an imperative in the digital world where consumers can easily scroll past content with a flick of a finger.
The next 10 Years of Video Advertising: Don't Expect Specific Ad Formats
Just think: 10 years ago, you probably hadn't even heard of YouTube. Now, a little more than a decade since the platform officially launched and nine years since Google bought it for $1.6bn, people upload 300 hours of video per minute to the platform. So what is to be expected in the 10 years to come?