Innity CEO Talks About Programmatic in Indonesia
Posted on

February 4, 2016

in General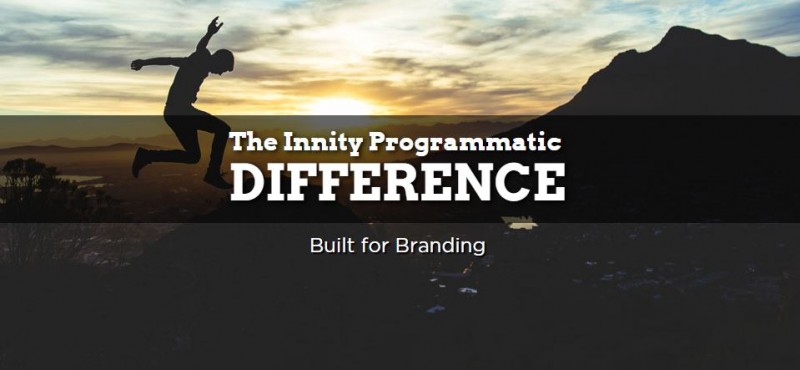 Innity CEO, Phang Chee Leong talks about the state of programmatic in Indonesia
Can you share some details on the state of programmatic in Indonesia?
Indonesia is at a very interesting point right now. It is the fastest growing market for video and mobile advertising. In fact, mobile ad spend will triple this year to account for 15.5% of digital ad spend in the country. Programmatic in Indonesia, however, is a fairly recent phenomenon going back only a couple of years. So despite the gradually increasing digital ad spend, the media buying ecosystem here continues to be heavily focused on tried and trusted 'traditional' online media buying processes.
What has struck you as most surprising about your clients in Indonesia?
I was rather surprised and genuinely impressed that brands and marketers in Indonesia actually have a good understanding on programmatic advertising, considering the fact that this relatively new technology is largely unexplored in the country. Despite that, advertisers remain very cautious and hesitant in dipping their toes in programmatic waters perhaps because of the lack of transparency in the quality of the inventory being bought.
What are the challenges faced in within the programmatic space in the country currently?
Fraud, lack of talent, and education – not necessarily in that order. Basically, the rampant fraud clicks and bots make it difficult for advertisers and publishers to fully rely on programmatic, hence their hesitance, as mentioned previously. The next challenge is the lack of skillsets to deploy and support the new technology. The most critical skills needed include being detailed, a technical expert, and both an analytical and creative thinker. We are all in need of 'data scientists' right now! Lastly, there is a wrong approach in leveraging programmatic. A lot of people associate RTB and programmatic in such that they are the same thing. This has resulted in many assuming that bidders with their sophisticated algorithms are the sole silver bullet in delivering huge campaign uplifts, and many test pilots with this in mind often leads to disappointment. So this is still prevalent among those who are just dipping their toes to understand programmatic. So yes, is a lot of room for education in this regard. And if I may add, there is also the concern of too many touch points in the ecosystem. One need only take a look at the Lumascape infographic on the ad tech complex to understand this pain.
How do you plan to overcome this?
Most importantly, we need to look at simplifying the programmatic landscape for advertisers – the very landscape that we helped make so complex. How? By consolidating programmatic buying with one company and offering advertisers a direct source inventory ranging from private exchanges, networks, to premium publishers. Secondly, having a trusted viewability standard is crucial. Advertisers need be assured that their ads are being seen, and only then charged accordingly. This gives advertisers an additional level of assurance that their advertising dollars will be spent in a fully accountable environment.
Can you share your views on targeting audience in Indonesia? Is there any difference from other countries in the region?
Indonesia is home to the 4th largest mobile market in the world and has long been considered a mobile-first country. The country actually boasts a huge mobile subscriber base of more than 278 million. Therefore, it is only logical that location-based targeting and mobile advertising, be it mobile app or mobile web, should be the main focus when targeting audience in Indonesia.
How do you educate clients on programmatic advertising strategy?
We have a very hands-on team who make sure our clients know about the new offerings we have when it comes to programmatic. We normally start by introducing retargeting tools for direct response campaigns. And then up guide them up the mid and upper funnel where we educate them further on programmatic branding tools and how they can run a branding campaign programmatically.
What are your tips for advertisers in creating a seamless brand experience?
I strongly believe having your branding ads, content ads, and commerce ads aligned together with cross-screen capabilities are really important in creating a seamless brand experience. Besides, fully understanding the entire marketing funnel and leveraging the solutions for each stage of the funnel can significantly increase audience engagement throughout.
Why do you feel the need to build your own DMP?
The potential of data is tremendous. However, when I look around the market, I realised that most DMPs only exist to collect data. But few actually manage and utilise the data to its full potential. Brands today, have a huge amount of data to extract and foresee what is going to happen next with their target audience. But the fact remains that many of the companies don't act upon it. There are so many creative campaigns brands could roll out with the proper data management. Having our own DMP allows us to add that layer of creativity and sophistication to a campaign.
How wide do you think the skills gap in terms of programmatic advertising is?
It is definitely lacking. We are greatly in need of talents who understand what needs to be done, programmatic pipes that need to be established, data touch points to be mined, and so on. We are constantly organizing workshops and training in hopes to narrow the gap in the industry.