Innity's Campaign of the Month [December]
Posted on

January 17, 2017

in General
Getting users to engage or click on your ad is getting harder nowadays. Hence, creativity is very important when it comes to creating an ad that engages.
Check out the creative campaigns in December that we've chosen to show you guys! You'll see what we mean about creative, then ;)

With Innity's Mobile Canvas, Air Asia managed to showcase their deals, videos, and large images in a huge canvas format to drive user engagement. The ad starts off in a small box and users had to tap on it in to expand the ad. Users get to swipe down, left, and right to check out the full contents in the ad.
Advertiser: AirAsia
Product: Innity Mobile Canvas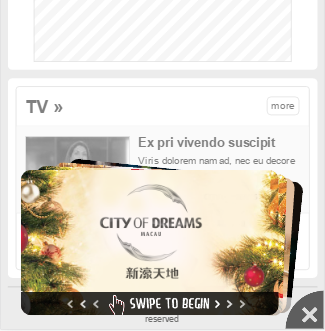 City of Dreams have chosen to have a mobile ad campaign to reach their objective, which is to raise brand awareness. A deck of cards filled with branded images were presented in an interesting way  using Innity's Mobile Cards. The format hovers at the bottom of the page as users scroll the site. Users could swipe left or right to view the deck of images, and tap to get more info from the advertiser's site.
Advertiser: City of Dreams
Agency: GroupM Communications Hong Kong Limited
Product: Innity Mobile Cards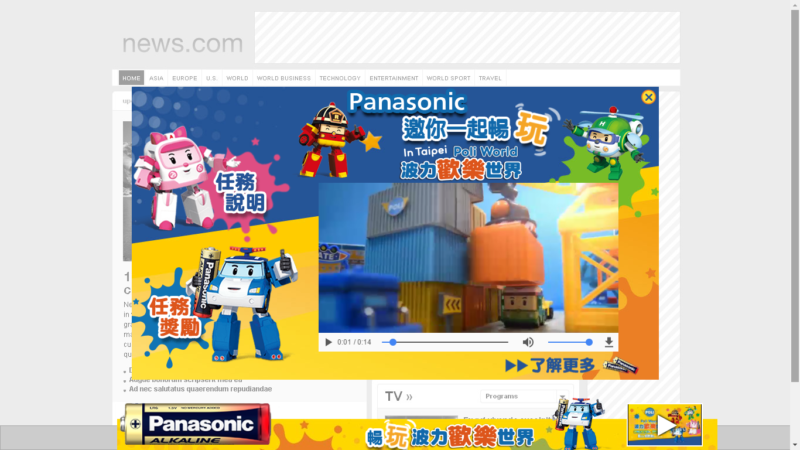 Innity's E-bar (OTP) starts off as a teaser ad at the bottom of the page with a video thumbnail. It works in a way where once the user's cursor lands on the ad, within a few counts, it loads automatically into an Over The Page ad with a 14-seconds promotional video. What's more is that users could also click on the animated cartoon to learn more about the prizes to be won, or to click through to the site to learn more about the promotion.
Advertiser: Panasonic Taiwan
Agency: G²MarCom Group
Product: Innity E-bar (OTP)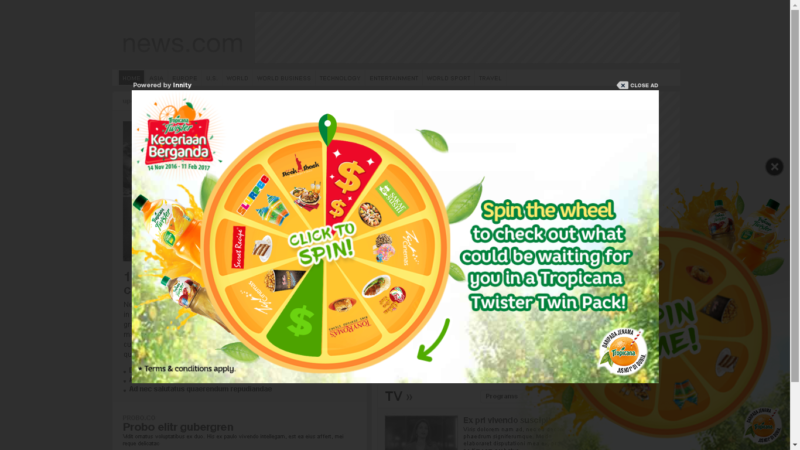 Tropicana Twister's objective was to raise brand awareness and at the same time, create engagement with the users. Thus, Innity's Lightbox was chosen to showcase their product. To hit two birds with one stone, we've created a simple 'Spin the Wheel' game in order for the users to check out what they could win by purchasing a Tropicana Twister Twin Pack.
Advertiser: Etika Holdings
Agency: Entropia (M) Sdn Bhd
Product: Innity Lightbox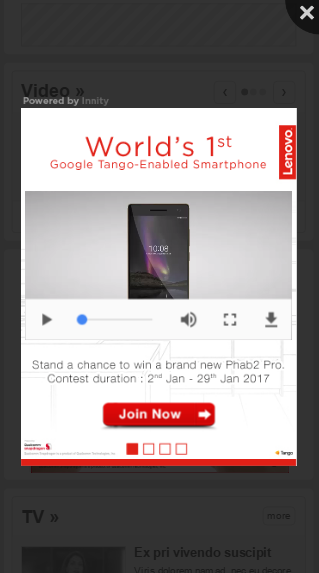 With the convenience of Innity's Responsive Lightbox, Lenovo managed to raise brand awareness for their new product, Phab2 Pro via mobile and desktop. In Lenovo's ad campaign, a promotional video was showcased and once the user swiped right to the next page, a few features about the product were displayed.
Advertiser: Lenovo
Agency: MEC Global Malaysia
Product: Innity Responsive Lightbox
Feel free to contact us if you want to know more.