Quiz: What is Your Social Media Quotient?
The Asia Pacific region accounts for 52.2% of all social media users worldwide, with most countries in the region having Social Media penetration well beyond the global average of 29%. In fact, social media penetration reached over 50% of internet users in countries such as Singapore, Taiwan, Hong Kong, Australia, New Zealand, and Malaysia.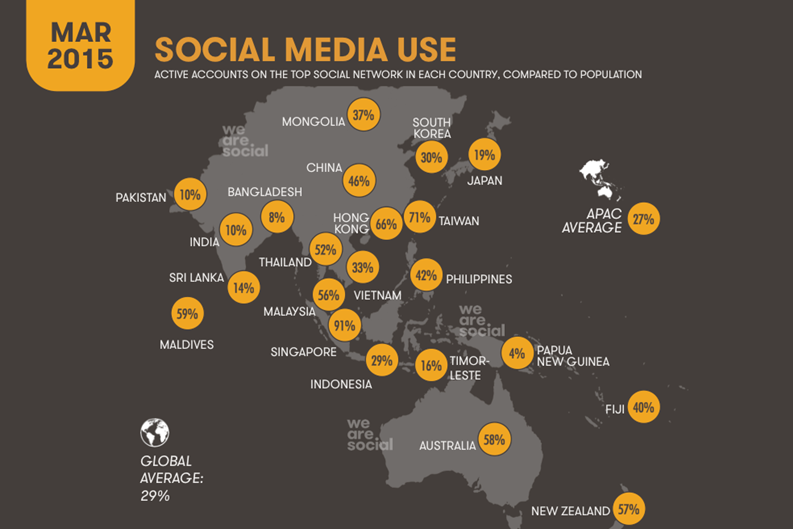 (Image: WeAreSocial)
According to CMO Council, 62% of senior marketers in the APAC region believe that social media is important for their business, but 35% feel that they do not leverage social media in an effective manner.
Today we put your knowledge to the test. Take the quiz below, and when you're finished, compare them with your colleagues and see how you fare!
BOOST YOUR SOCIAL & DIGITAL MARKETING STRATEGY