How to Analyze Your Website's Performance!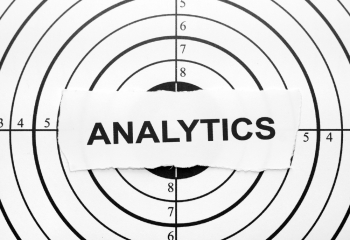 Building a website–whether you're selling products or creating a blog or another information-based site–has always presented a challenge. You have complete control over your content, but virtually no control over who's consuming it. Analytics tools have been part of the Web world for years, but many site owners haven't fully explored them out of fear that they're too difficult to use.
That was true in the 1990s, when the only way to get good data about your website was to use specially designed software to analyze your Web server's log files, but that isn't the case anymore. Thanks to a handful of well-honed Web services, anyone with even a rudimentary understanding of the Web can use a Web-analytics tool to draw deep insights about their site's visitors: Where do they live, when do they come to the site, how long do they spend there, and, critically, how many of them are coming every day?
The Web-analytics market, once vast and fragmented, is now very small. In fact, it has become largely consolidated between two companies: Google and Adobe, who together command about 90 percent of the analytics market (depending on how you count). IBM, Webtrends, and Yahoo all offer analytics tools, but none are major players in the market today. Yahoo recently announced that it would be shutting down its analytics service later this year.
For the purposes of this story, I'll focus on the market leaders, Google Analytics and Adobe Omniture SiteCatalyst.
A Word of Caution
Before I dive into the tools themselves, remember: Analytics are just a snapshot of your website at a point in time (or a range of times). It's important not to get sucked into the reports, where you can spend hours every day second-guessing yourself, trying to figure out why one page of content performed well and another performed badly.
Oftentimes this is a fool's errand. There's just too much randomness on the Web, and the power of social media and community-driven news sites such as Reddit can turn a quick late-night blog post into a completely unexpected hit. You can spend years trying to chase down repeats of those posts to re-create the magic, but that rarely works–and you may find that you've exhausted yourself building a lot of the same kinds of content, which no one ends up reading.
Read more here