Innity's Engage+ Launch Party
The bees in our company have been working hard for the past few weeks. No. Wait. Rephrase. We always work hard. Just that this time harder than usual – like a mutated two headed bee with 16 wings and 83 legs. Yes. That kinda sets the stage.
And it all came down to this.one.awesome.epic.night.where we had a party to launch the Engage+ platform.
First and foremost. Engage+.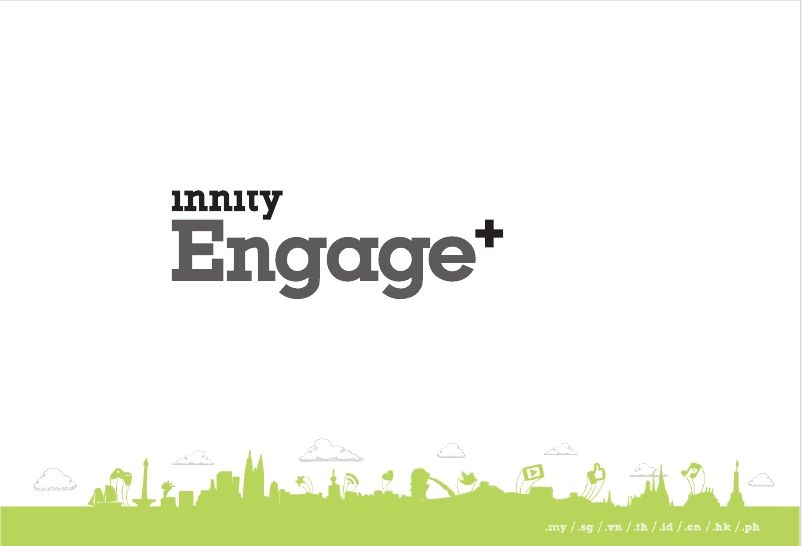 The reason why we're so excited about this is because we're planning to take the idea of engagement online to a whole new level with Engage+ – by focusing on solving the issues marketers usually face. After tracking down the issues of low CTRs, short time spent, and exorbitantly high bounce rates to their roots of overwhelming/overload of pointless rich media and dull interactives – we established the 4 core features of Engage+ that are aimed to tackle these issues – which are Brand Publishing, Brand Social Infrastructure, Brand Universal Experience and Brand Gamification.
Sounds too much to digest at once?
In a nutshell, Engage+ aspires to be a one stop solution where marketers can focus their brand marketing on, packed with features that allow ad campaigns to be more engaging than ever. Currently close to completion and will soon start it's trial in April, we finally revealed Engage+ to the public on Monday. See the video that was screened during the launch below.
As for the party, we can't even begin to say how grateful we are for those who battled the traffic to be there for the party on a Monday evening. And they were in there for a treat. Right after revealing Engage+, we had a round of QnA game session with cash vouchers given out to winners who got answers right. Questions that were shot around ranged from the Engage+ platform to chickens (not joking). Saving the best for the last, we ended with a lucky draw in which winners were awarded a 3 day 2 night guided tour to various locations in South East Asia.
Enough said, now with the pictures!!