Scoring Huge Points With Gamification
This will not be a Gamification 101. Or maybe it will be. Lets just see how things go.
But heads up, it's going to be a long one.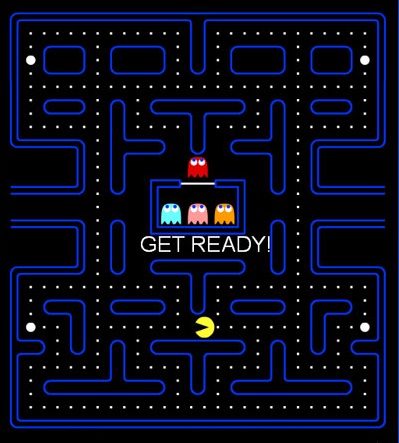 Some facts we know about gamification:
1. It has been around for a long time
2. You're thinking – badges, scoreboards, leveling up *yawn*
Don't get us wrong. We're all for Gamification. In fact, we think Gamification will be dominating the future.
Here's our take – this idea of employing game design thinking to non-game applications works. But marketers have to start putting badges, scoreboards and leveling up behind their minds – and focus more on original ideas that will drive people's natural desires for competition, achievement, self-expression, altruism, and closure to engage them in an activity. Or else, this prophecy will eventually be fulfilled.
For all we know, the state of technology advancement is ready to put gamification in place. Mechanics such as mobile, location based apps and social media and gamification share a strong relationship, social media being the most pivotal of them all. In the near future, google glasses and smart watches will be the norm – and people will be more connected than they are now. Despite the worrying statistic of 80% fail rate, those who have conquered the gamification terrain have excelled and serve as pretty good case studies on how this may work possibly work out.
Hence this post – where we look at the successful marketing strategies including elements and discuss what we can learn from them.
Nike+
Nike has essentially taken a lone sports in running and other training pursuits, and made them social with its suite of Nike+ applications. For example, the Nike+ tag running app, links running directly with social gaming, pitting users who have downloaded the app against each other in a game of tag. Nike's gaming strategy makes it easier for people to get motivated to exercise, by using gaming mechanics such as rewards and trophies in return for challenges met, incorporating the social element of competing against friends.
Investorville
Investorville was Commonwealth Bank's answer to increasing investors in property. Combining actual market data with innovative technology, this online simulator allows users who are unfamiliar with property investment to try their hand without risking their own equity. Investorville serves as a method for the bank to deliver complex messages in an engaging manner while getting consumers to think about property investment itself. The site has had over 100,000 visitors and of those 23,000 have taken the time to register and enter their details into the game, resulting in 630 loans. The game also supported the position of being technology leaders that CBA is gunning for, and resulted in significant PR for the business with editorial coverage in 88 pieces reaching an audience of 6.6 million.
Jay-Z: Decoded
This collaboration between Droga5 and Microsoft's Bing map created hype for Jay-Z's autobiography – Decoded by launching a unique scavenger hunt. Pre-released pages mentioning significant life events for Jay-Z were hidden around cities where the events occurred, and with the use of Bing search engine, players were able to join in this integrated online game that directs them to the exact street location of that specific page by solving clues that were revealed daily. Players who found all pages got a chance at tickets to any Jay-Z concert anywhere, for life.
The Speed Camera Lottery: The Fun Theory
The Speed Camera Lottery is the brainchild of DDB Stockholm's Fun Theory contest winner, where consumers were challenged to come up with their own fun theory ideas in conjunction with DDB's Volkswagen "Fun Theory" campaign. The campaign revolved around the premise that people would do the right thing if only that thing was a little more fun, in this case – abiding the speed limit. By setting up speed trap cameras at intersections, this speed camera lottery captures the number plate of cars that pass by – those that go beyond the speed limit and those who don't. Safe drivers had the chance to win a lottery funded by the fines of speeders.
—
Now, for some take outs that we've gathered from studying these successful campaigns:
Sociability + Competition
There's a reason why people are so engrossed with social media – it's real-time interaction across space. Friendly rivalry gets the adrenaline pumping and drives people to be more focused, more engaged in an activity.
The social element is common in any marketing campaign, but gamification lets it go further. Whether it's the friendly rivalry in a game of tag, the competition to become the board leader in an online game; or the collaboration between strangers to decode a piece of an online puzzle that is scattered world wide – the social element undeniably exists. Instead of merely knowing a friend has liked a brand, gamification allows interaction of people to build from social, letting people engage with each other as well as the brand.
And usually, this is where the gamification stops. But there's more to it for these social elements to have it's magic touch.
Rewards
Granted, even the most simplistic form of gamification will produce results and drive traffic. However in order to drive conversion or enhance brand loyalty, gamification has to make users come back for more – and here's where incentives plays a part. These incentives may be tangible rewards that are redeemable in real life; or even a form of virtual recognition.
Our four examples have some sort of incentive for users, but we think Nike is a great reference for how virtual recognition can play an important role in a campaign. Nike took badges as a form of recognization of tasks that that people can find challenging or hard to get motivated for, and offered that as a direct incentive. As opposed to randomly attributing points and rewards that aren't seen as something to strive for, Nike's badges marks a milestone achieved and serves as a hallmark of achievements for users.
The Emphasis Should be On The Business
No shit. In the end, the whole reason of employing gamification to your campaign is to achieve a business goal. But sometimes we're just too absorbed in trying to make the whole thing work and actually forget there's an objective to achieve. That's why we're making a point to highlight it. We know how forgetful people get sometimes.
We think Jay-Z's campaign is one of the best examples of how adding a touch of game thinking can work out wonders for not one, but two businesses. But as with all successful gamification campaigns, gamification serves as a means to an end –  added into the marketing strategy to make the campaign more engaging and drive anticipation. In this case, for Jay-Z's autobiography and getting more people to use Bing's map function.
So what we're getting to is this – gamification may be the hip thing to do now, but it is always important to know the role it plays in a campaign and not let be the sole reason you're actually mixing it in a campaign. Only then you'll nail it.
Or it's become something along these lines.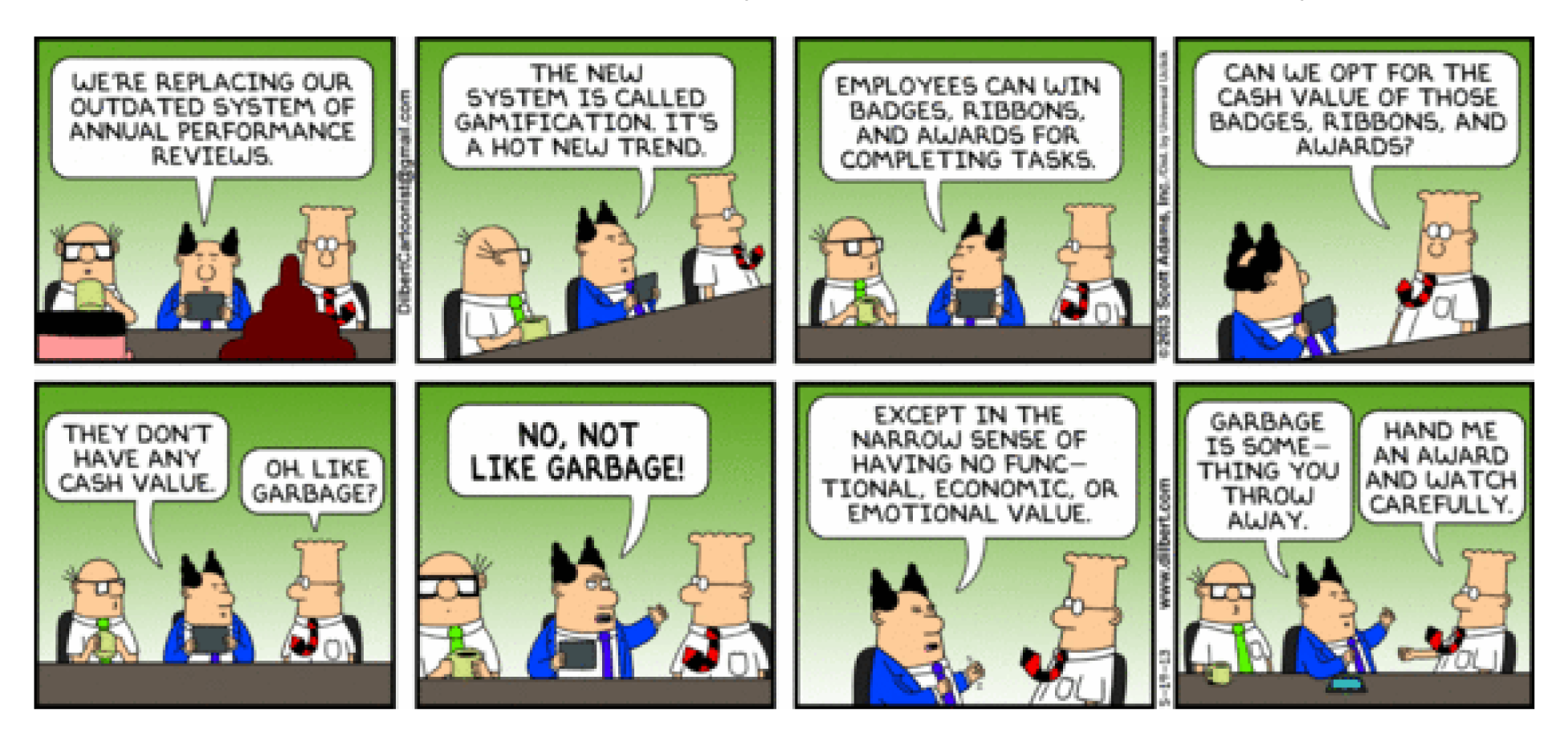 A mental note for us all not to let our campaigns to go towards that direction :/