TNews Is Innity's Website of The Month!
Don't think we've covered a news portal as the website of the month before. So here's TNews from Thailand representin'!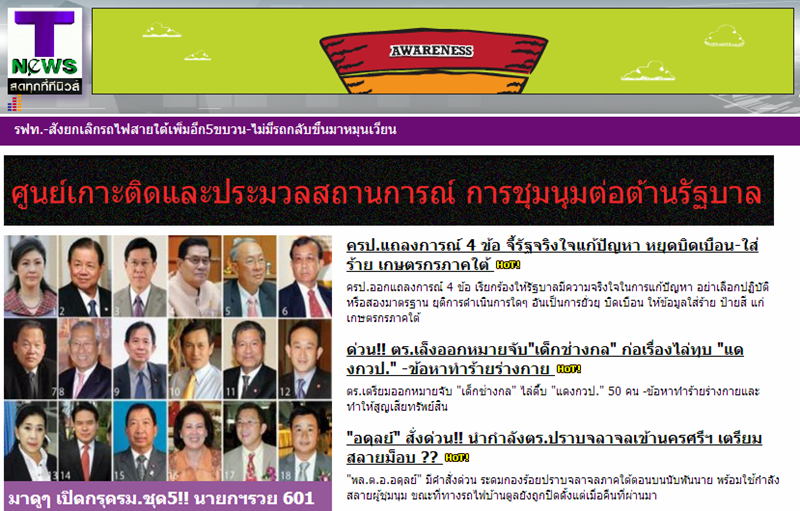 Name: Eakapun Panthai
Position: IT Innovation Manager
Site: http://www.tnews.co.th/
TNews is a news portal based in Thailand, providing the locals with the most up-to-date information on the happenings in the country, also with columns for locals to contribute their thoughts on the news. Today, we talked to Eakapun Panthai, the IT Innovation Manager of TNews to further understand their success in this field.
1) Can you tell us a little about TNews?
Tnews is a news agency. We present a different and an in-depth view on incidents, getting it out to the public as soon as possible. The main concept behind TNews is to expose the truth to the general public.
2) How is TNews different from the other News sites out there?
We provide a different viewpoint in a news market that is politically based.
3) What are the main challenges faced by you in this highly dynamic online media ecosystem?
The scoops that we get must be presented as soon as possible because there is a time frame for the freshness of each story.
4) What's your best tip to the new publishers out there?
One method that we find very effective is to utilize social network as a main outlet to spread our news, and to pique viewers to read our content by create interesting headlines.
5) What role does Innity play in your business and how has it helped?
We view our relationship with Innity as a partnership, in which they help us with their creative ad presentations to generate revenue.