Innity's Campaigns of the Month!
Whoa. Time flies doesn't it.  Just in a blink of an eye and we're back to announce our campaigns of the month. So let's just get on to it, shall we? :)
Here comes a series of our Lightbox, Videos and RTB campaigns for you to check out!
Innity Lightbox – Mazda 6 and CX5
Advertiser: Mazda Philippines
Network: Audience Network focusing on News, Automotive, Men, Lifestyle, Technology, Sports and Recreation, and Women channels
Country: Philippines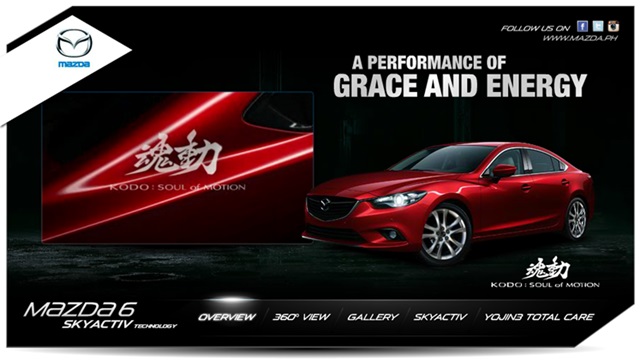 We worked with Mazda to spread the good news of the addition of Madza 6 and CX5 to the Mazda cars lineup. This ad campaign served to enhance the appeal of the model to the targeted audience by highlighting the features and benefits of the car. We did so by including a product TVC that played automatically once the Lightbox was launched. Tabs were also included to showcase pictures and the technology behind the Mazda 6. By the end of the campaign, the ads delivered over 300,000 impressions and garnered a CTR and ER that surpassed the industry benchmark of 0.2% and 2% respectively.

Innity Lightbox – Shu Uemura Lightbulb Fluid Foundations
Advertiser: Shu Uemura
Agency: Mindshare Hong Kong
Network: Audience Network Focusing on News, Entertainment, Lifestyle, Women channels
Country: Hong Kong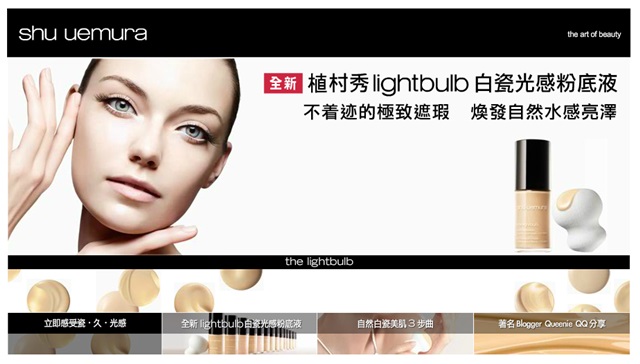 Shu Uemura contacted us to promote their newly launched Lighbulb Fluid Foundation to the public. With the Lightbox, we highlighted the features of the new foundation, how-tos of applying the foundation effectively and provided links for viewers to learn more about the product. One of the Lightbox tab also featured a TVC with a sharing by a famous blogger in Hong Kong. Targeting News, Entertainment, Lifestyle, and Women channels of our network, the campaign received over 300,000 impressions and achieved a CTR and ER that surpassed the industry benchmark of 0.2% and 2% respectively.

Innity EnRoll – Samsung Galaxy Grand Sustenance
Advertiser: Samsung
Agency: Starcom Malaysia
Network: Premium and Audience Network focusing on Lifestyle, Entertainment, News, and Technology channels
Country: Malaysia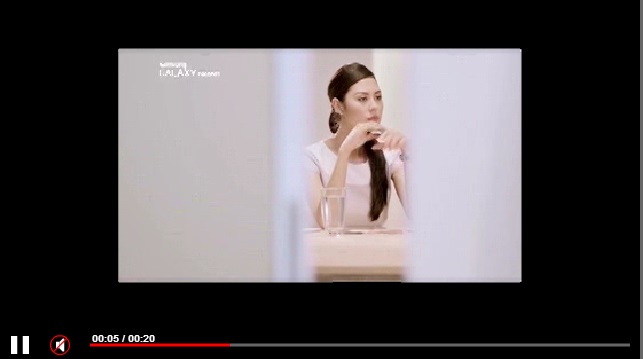 Samsung created a TVC to drive awareness towards their newest addition to their Galaxy lineup and we had the privilege to work with them to spread the word. This collaboration led to their TVC displayed on our vast network of websites. By the end of the campaign, the video garnered over 600,000 views and a video completion rate of 65%.

Innity EnRoll – OXY Perfect Facial Sheet
Advertiser: Rohto Laboratories Indonesia
Agency: First Edition
Network: Audience Network
Country: Indonesia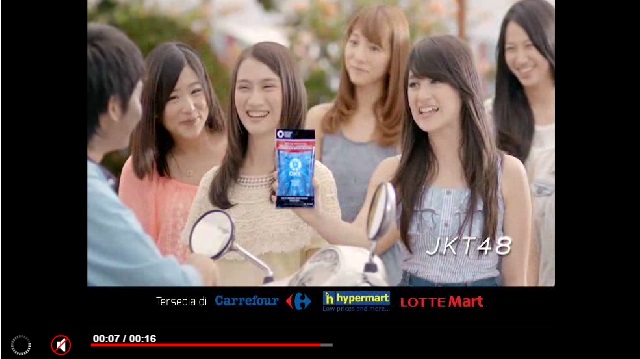 Oxy launched a new product a called the Perfect Facial Sheet recently and created a TVC for the product. We worked with them to draw potential customers by display their ads across out audience network. By the end of the campaign, this collaboration reached out to over 51,000 viewers and had a CTR of over 5.9%.
RTB – Asiaroom JAS
Advertiser: Asiarooms
Agency: MediaCom Malaysia
Network: Run of Network
Country: Malaysia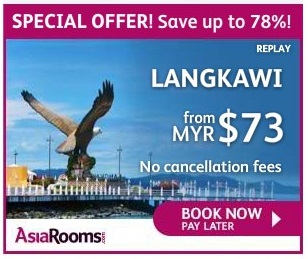 In July, we worked with Asiarooms on an RTB campaign to increase conversions while decreasing CPC cost. Utilizing MarketOne's algorithmic intelligence to target relevant targets, we delivered over 16,000 clicks, and achieved over 900 conversions while reducing the CPC rate significantly by the end of the campaign.
RTB – Kaplan
Advertiser: Kaplan International
Agency: OOM
Network: Run of Network
Country: Singapore
In working with Kaplan on their campaign, we focused on creating conversions while lowering the CPC cost for the campaign. The RTB campaign that resulted from this collaboration ran for one month, geo-targeting Singaporean IPs, and the CPC rate was significantly decreased and delivered over 122% of clicks.