Pinoy Daily is Innity's Website of the Month!
Touring across the SEA aren't we ;)
Heading now over to the Philippines, here's Pinoy Daily, a local rising star sharing information about the hot topics on the web. The articles there are mainly about the local and international Entertainment scene but they do share other stuff if the news is hot enough!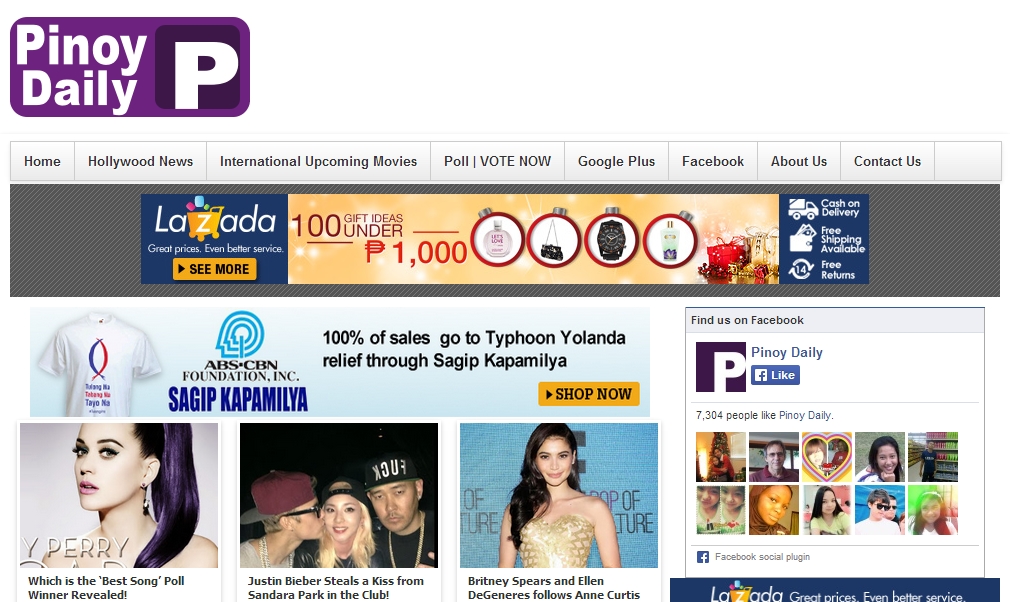 So here's our interview with Jan, who sounded like a pretty awesome person ;) A gazillion thanks for taking his time to share Pinoy Daily's story with us :)
Name: Jan Salus Muga
Position: Owner
Site: http://www.pinoydaily.com/
1) Can you tell us a little about how Pinoy Daily got started?
Pinoy Daily is a new and rising entertainment blog about the international and local Entertainment scene in the Philippines. It started just like any other business or plan – with an idea. My girlfriend, Deena Kelly and I have been thinking of ways to spend our time since the both of us don't have jobs or go to school anymore. We are both active when it comes to internet so an idea popped into our minds, "How about we start a new and awesome blog?" Then one Friday the 13th, in September 2013, we started the website, although our first article was actually posted on midnight so you can count it as September 14th.
2) How are you different from the other Entertainment News sites out there?
Pinoy Daily is different from other websites out there because we offer a whole package. We don't just post news articles and entertainment trends; but also about the latest viral videos, tips about life and special occasions, and polls on recent topics. The biggest difference is that a part of our earnings goes to our non-profit organization here in Philippines called 'Noah Projects'.
3) What are the main challenges faced by you in this highly dynamic online media ecosystem?
It's kind of hard to have an entertainment blog because there are a lot of competitors out there, therefore your blog needs to be unique and the owner has to stay updated on all the latest news and trends by getting them from different sources – spanning from television to social media sites.
4) What's your best tip to the new publishers out there?
My best tip to new publishers out there is to stick to what you believe in. When it comes to what and how to write, always remember to make your blog catchy and unforgettable so that viewers will always come back.
5) What role does Innity play in your business and how has it helped?
Innity is important in Pinoy Daily, because your advertisements are attractive and help us generate income. Also, part of the earnings via Innity's advertisements is shared with our non-profit organization, Noah Projects, which helps the less fortunate in Philippines. Noah Projects focuses on helping children, and tries to keep them in school by giving them school supplies and organizing recreation activities.
6) If your website had a superhero mascot, what would you call it and what powers would it have?
I think our superhero mascot would be someone called 'Lightning' or something like lightning that is super fast, just like how we update our articles in Pinoy Daily. Also, what follows lightning is the thunder which could relate to the applause and the cheer people express as they read our articles on different subjects.