Some #Socialhub Lovin'
Posted on

August 13, 2015

in General We haven't (shamelessly) given our Innity #socialhub product the love it duly deserves lately. So here's a post specially dedicated to one of Innity's great products in recent times.
The #socialhub blends a brand's paid, owned and earned media into one singular hub; aggregates a brand's social feeds from any social platform into one hub; and basically allows brands to monitor and present a unified brand story to its audience.
Having a social hub is especially useful if brands are already making good use of various social networks, and if a user is genuinely interested in the brand, they will get instant access to the most recent activity and it also makes it easy for them to follow or join the social networks directly from the social hub.
We are especially proud to have worked with many great brands on their social hubs. Here are a few of our favourite picks so far!
Milo wanted to highlight their #nevergiveup campaign and aggregate all content with that hashtag into the hub. Visitors to the socialhub could easily see Milo's encouraging replies to their followers on Twitter along with their many posts from various social platforms.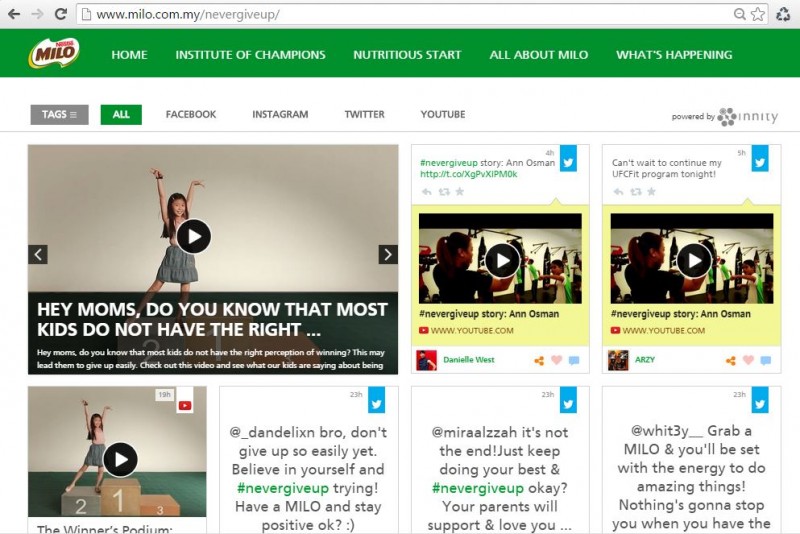 LG Singapore's social hub campaign is a perfect platform for LG's audience to learn the latest about LG's mobile offerings in the fastest way. It's latest product – the LG G4 is given due prominence on the billboard, and various hashtags were used as tags to pull highly relevant content into the hub.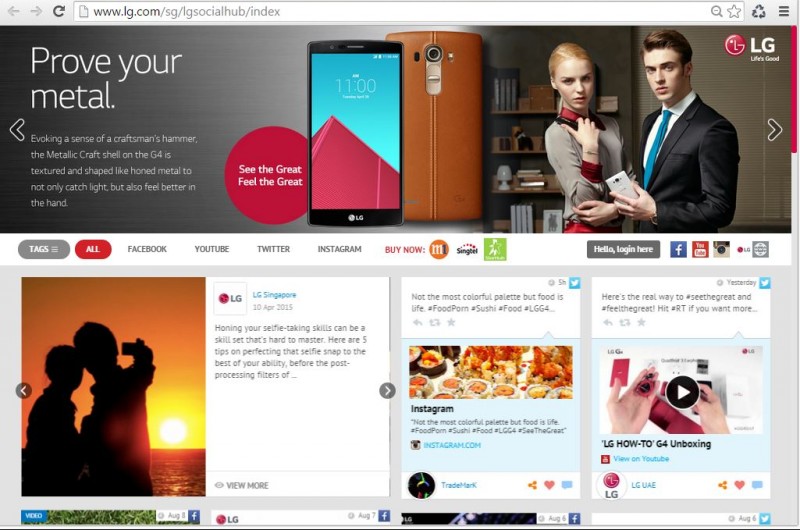 Wings Food, a leading local manufacturer and distributor of household and personal care products in Indonesia worked with Innity to create a social hub to aggregate content on their various food products along with cooking tips and other fun content during the Ramadan month.  Games, polls and even a Zakat Calculator were also integrated into the hub, making it even more engaging for users.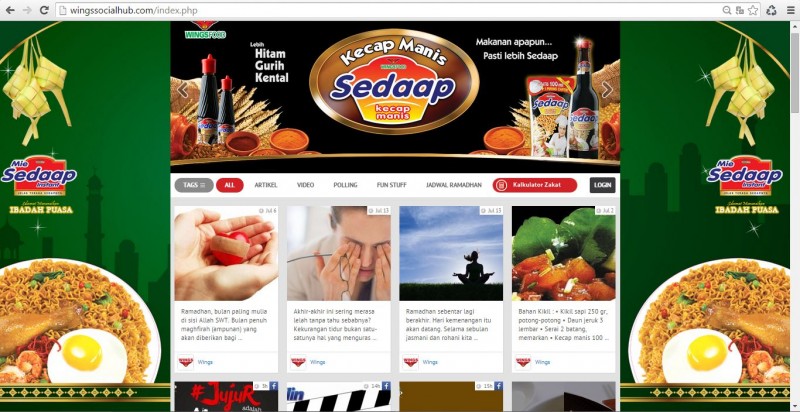 See something you think might work for your brand? Hit us up ;)