Innity's Campaign Of The Month
Here are a few of the creative ads we created for our clients in November! Click in to view the ads in action!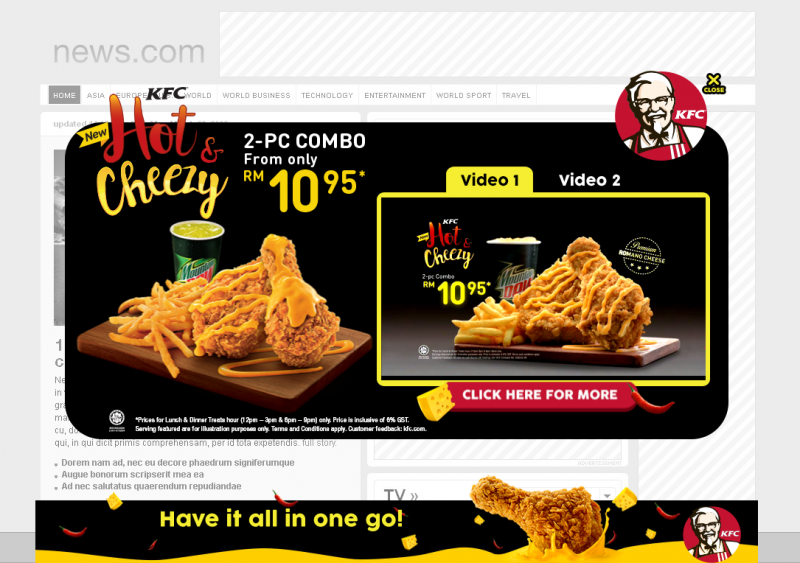 KFC's new product solved the problem of Spicy or Cheesy? That was the question on everyone's mind until KFC came up with Hot & Cheezy, hence solving the huge dilemma, to everybody's relief.  KFC used Innity's Ebar Video ad unit, where it appears as a bar on a user's screen, and upon user's engagement, takes over the site to showcase two KFC's TVC. Users would have had a hard time resisting the Hot & Cheezy after viewing the videos!
Advertiser: KFC_QSR Stores Sdn Bhd
Media Agency: Universal McCann Malaysia
Format: Innity Ebar Video
---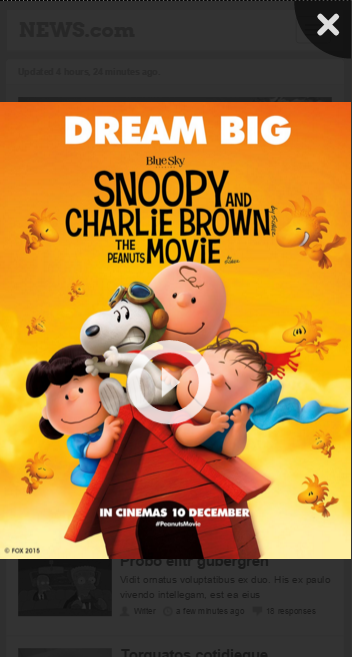 The 20th Century Fox Film Malaysia launched a new animation movie called "The Peanuts Movie" and promoted it by using Innity's Mobile First View. Taking over the whole screen, viewers can view the movie trailer without having to leave to another site.
Advertiser: 20th Century Fox Film Malaysia
Media Agency: Carat Media Service (Malaysia) Sdn Bhd
Format: Innity Mobile First View
---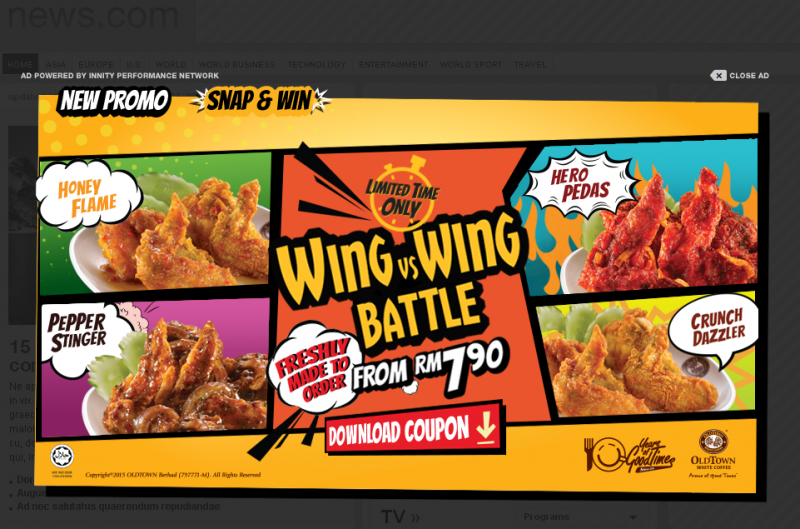 Old Town White Coffee utilized Innity's Lightbox ad unit to promote their freshly made-to-order chicken wings with a variety of flavors. Users could rollover the ad to expand it into a Lightbox that's loaded with creative information. Users were encouraged to 'twist and pull' the chicken wings to get more information on their chicken wings. There was also an e-voucher where users could download to enjoy discounted prices at Old Town. Last but not least, the interactive Lightbox also hosted a snap and win contest for users to participate!
Advertiser: Old Town White Coffee
Media Agency: Mindshare Malaysia
Format: Innity Lightbox
---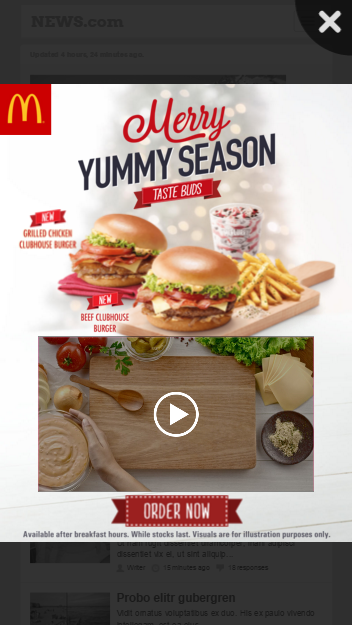 This Christmas, McDonald's Singapore gives your taste buds the gift of McDonald's® new Clubhouse specials. McDonald's Singapore used our Mobile First View to showcase the mouth-watering Christmas meals to add to the joy during the festive season. Once the ad's loaded, users could shake their phones for snow to magically fall, while they continue viewing the Clubhouse specials. Most importantly, users could click "Order Now" on the ad to make an order online immediately.
Advertiser: McDonalds Singapore
Media Agency: OMD Singapore
Format: Innity Mobile First View
---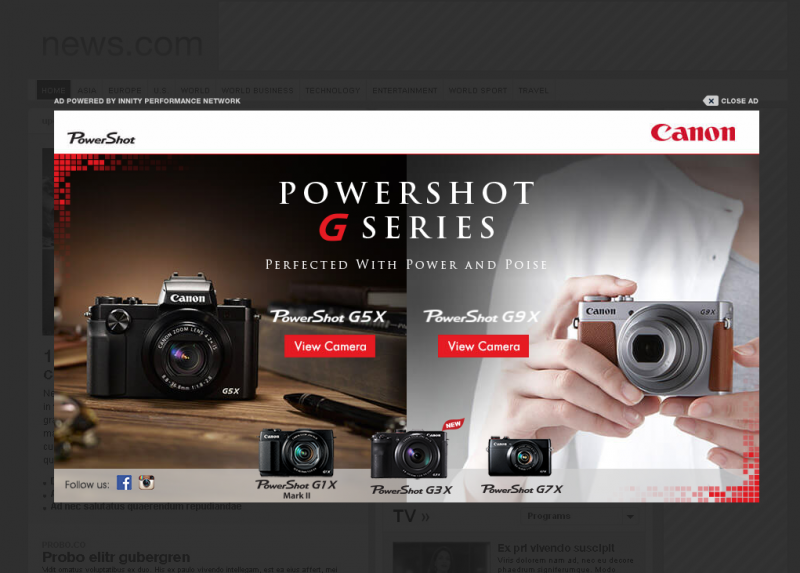 Canon used Innity's Lightbox ad unit to announce the launch of the newest Powershot G series. The ad, when expanded into the Lightbox, highlights the unique features of each G series product and users can click to view full specifications on Canon's website. Social links were also included within the ad for users to follow.
Advertiser: Canon Singapore
Media Agency: Dentsu Singapore Pte Ltd
Format: Innity Lightbox
---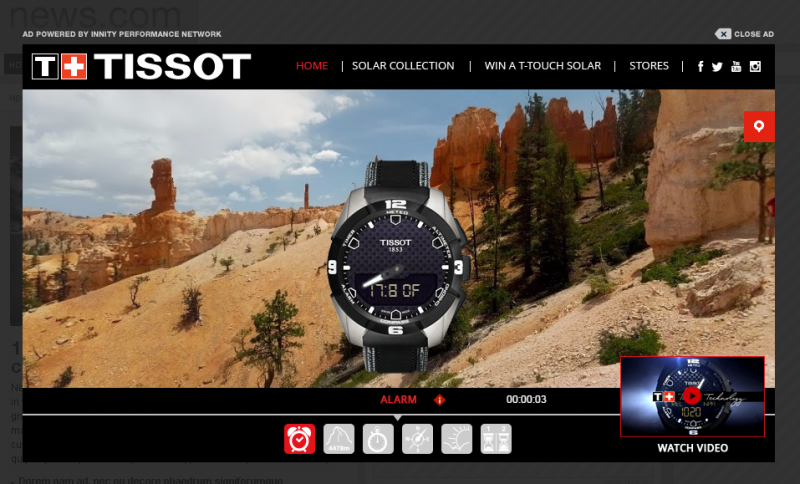 Tissot launched the world first solar-powered tactile watch – the T-Touch Expert Solar. To drive awareness, Tissot used the highly interactive Lightbox to creatively showcase the unique features of the watch. An attractive TVC was also included to further increase consideration. Additionally, users could learn more about the full Solar collection as well as join a contest for a chance to win a T-Touch Solar Watch.
Advertiser: Tissot
Format: Innity Lightbox