[Case Study] AirAsiaGo's Promotion Gains High Impression In A Short Period of Time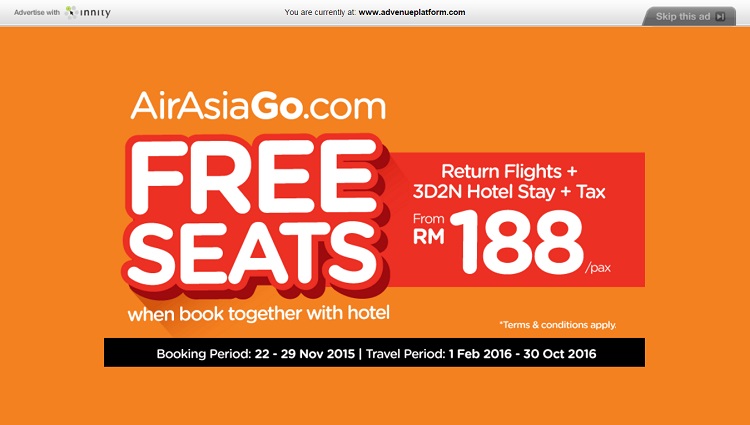 AirAsiaGo has been a great airline player and well-loved by travelers in Malaysia due to the generous promotions constantly offered to the public. Last November, AirAsiaGo launched their Free Seats campaign and Innity was appointed to promote it through Innity's ad units and networks.
Although the promotion was only a few days, surprisingly the performance of the campaign was excellent. Check out the campaign here, and download the full case study to know more!