Innity's Campaign Of The Month [March]
Hi all, it's April already! This month we share some creative ads we created for our clients in March that's worth a shout out. Click on it to watch how it works!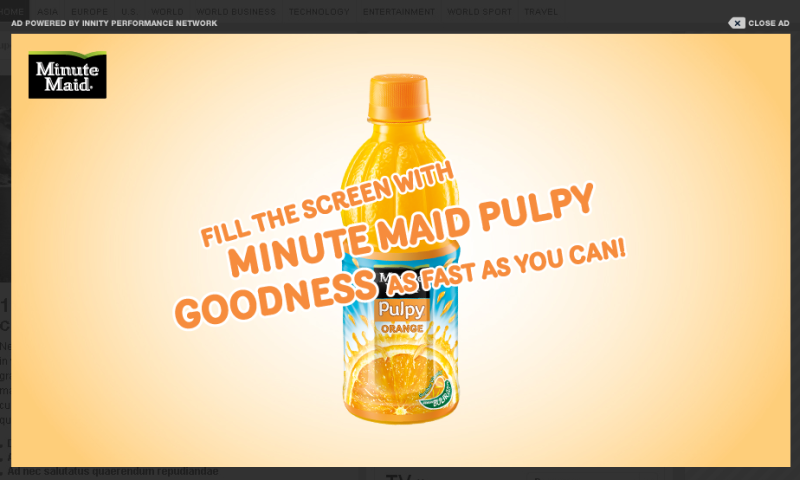 Minute Maid Pulpy wanted to drive brand awareness online to one of their largest target audience – the youth. Innity then provided best suited solution to the brand which use the Innity lightbox ad unit with high interactive gamification features to promote the product. Once the user mouses over the standard banner, it would expand into a lightbox to take over the whole screen. The ad revealed a simple Minute Maid game that highlighted the pleasurable goodness of Minute Maid Pulpy. Users had to race against time to succeed in the game. Upon clicking, users were directed to Minute Maid's website for more info.
Advertiser: Coca-Cola Far East Limited (Malaysia)
Media Agency: Mediacompete Sdn Bhd
Format: Innity Lightbox
---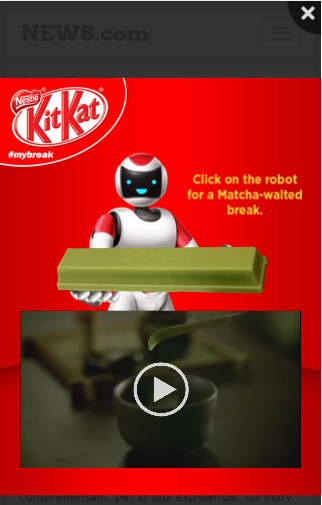 Have a break, have a KitKat! KitKat was back to promote its new green tea flavour. The brand wanted to target mobile users, therefore, Innity's high impact mobile first view ad was chosen for this campaign. Upon loading, the ad unit takes over the whole screen, and users could tap on the robot, which created valuable interaction between the brand and users. The ad also included a promotional TVC to drive awareness. Lastly, users could tap anywhere of the ad to go to the brand website to get more info on the latest promotions.
Advertiser: Nestle Philippines
Media Agency: Zenith Optimedia Philippines
Format: Innity Mobile First View
---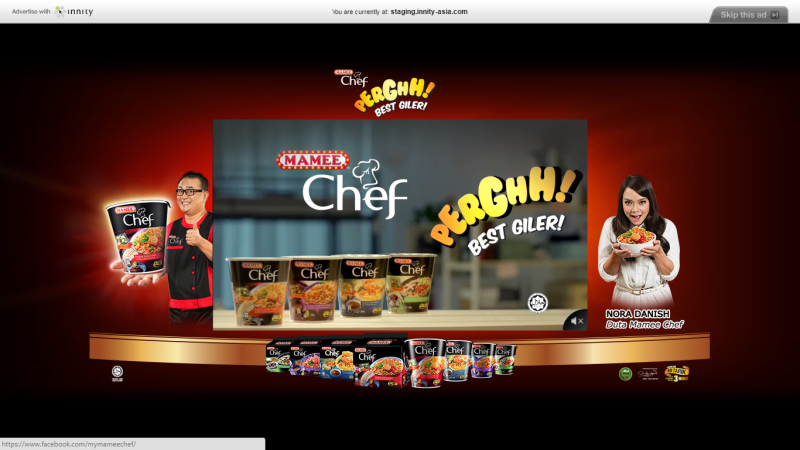 Mamee wanted to promote their Mamee Chef cup noodles online. They wanted to increase brand awareness by using the Innity Welcome Video. The visual-heavy ad unit took over the whole screen of desktop, and users could watch an auto-loaded promotional video from Mamee.
Advertiser: Mamee
Media Agency: Vizeum Media Services (M) Sdn Bhd
Format: Innity Welcome Video
---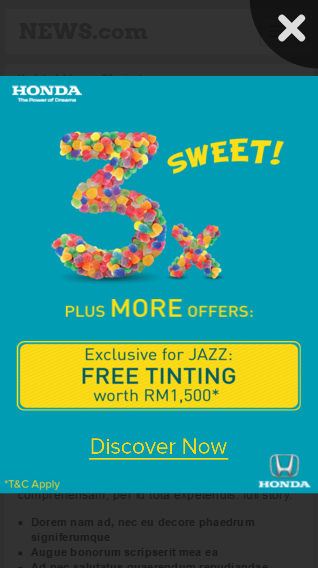 Honda came out a promotional campaign recently to attract people to buy its cars that gave more savings. To reach out to mobile users, Honda then opted for Innity's high impact Mobile First View to spread the good news. Using a sweet-themed approach, the ad unit included candy visuals to attract people to read the information. Users could read the simple yet powerful messages offered by Honda which could increase users' desire to click through to learn more offers on its website.
Advertiser: Honda Malaysia
Media Agency: Dentsu Media Malaysia Sdn Bhd
Format: Innity Mobile First View
---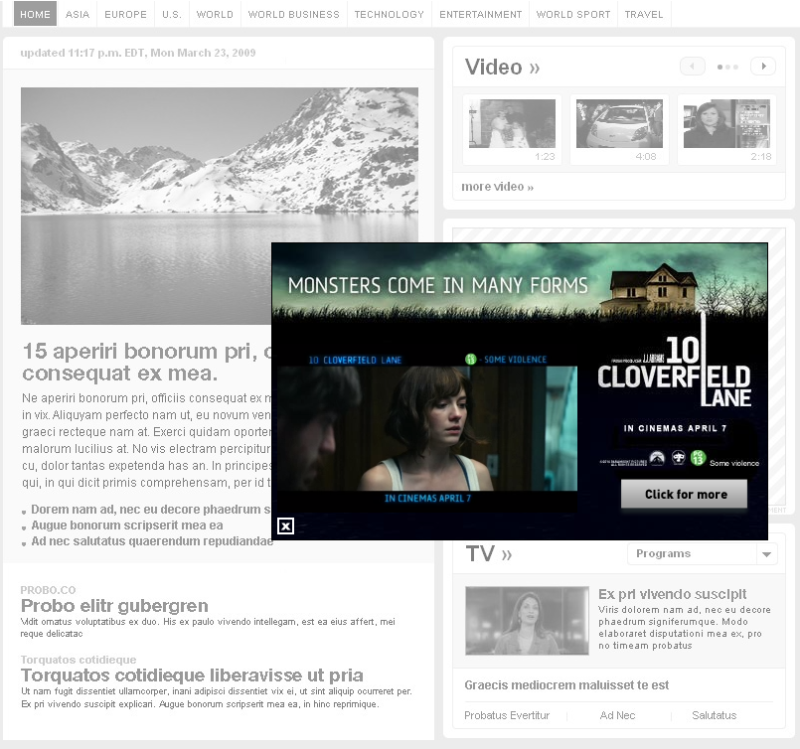 A new horror movie called 1o Cloverfield was released by United International Pictures recently. By working with Innity, the movie was promoted using Innity's Expandable Banners which prompted users to rollover the ad banner to expand it. Once the ad expanded, it would automatically  load the movie trailer to gain valuable attention.
Advertiser: United International Pictures
Media Agency: MEC Global Singapore
Format: Innity Expandable Banner
---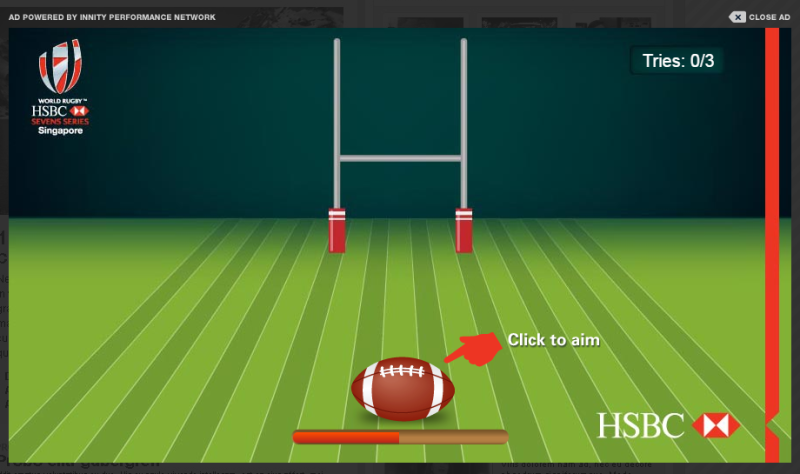 HSBC Singapore wanted to promote its Rugby Sevens Series in April and to invite as many people as possible to catch the event. By working with Innity, HSBC used a creative lightbox ad to gain awareness among online users. The Lightbox not only showed the event info but also included a simple game. Users have 3 tries to play the simple yet fun rugby game which it created great interaction with users.
Advertiser: HSBC Singapore
Media Agency: Mindshare Singapore
Format: Innity Lightbox