Innity Campaigns of the Month [May]
It is the time of the month to show you our amazingly creative ad campaigns that we previously did in May. Click to check out what we mean by 'amazingly creative'!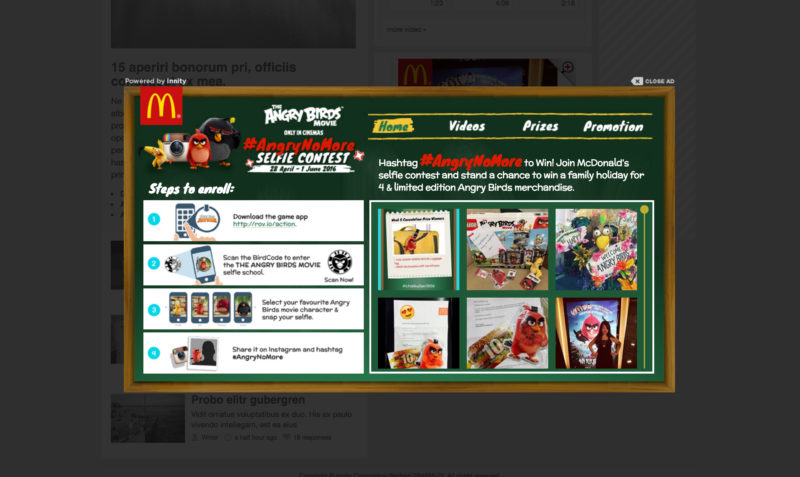 Our very first Responsive Lightbox! What's great about this? You can view all this with both your desktop and mobile! The ad featured Angry Birds and managed to attract users with plenty of visuals of the infamous birds! On top of that, the Lightbox was filled various contents in multiple tabs such as steps to join the contest, promotional videos, prizes, as well as McD's latest promotions.
Advertiser: Golden Arches Restaurants Sdn Bhd
Agency: OMD (M) Sdn Bhd
Product: Innity Responsive Lightbox
---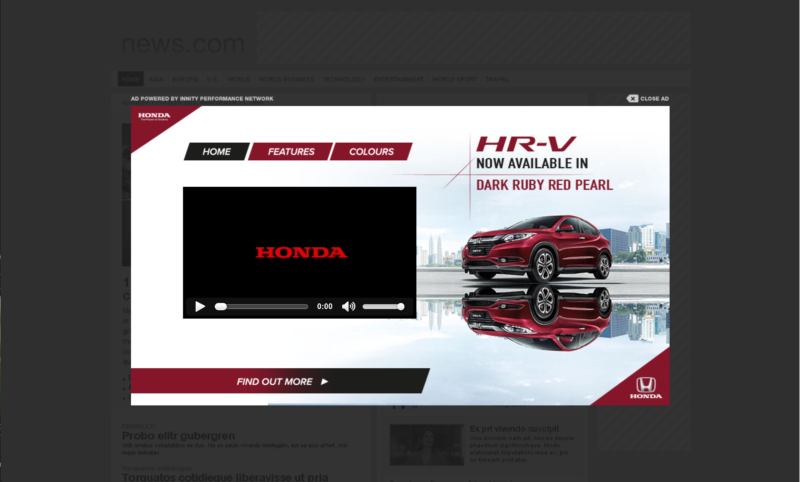 Honda promoted their newly launched Honda HRV Dark Ruby Red Pearl through our Innity Lightbox. The ad starts with a promotional video, followed by the features and different colours of the car. Moreover, the promotional video's upbeat music brings up the hype for the users! Who wouldn't want to buy Honda HRV now?
Advertiser: Honda Malaysia
Agency: Dentsu Media Malaysia Sdn Bhd
Product: Innity Lightbox
---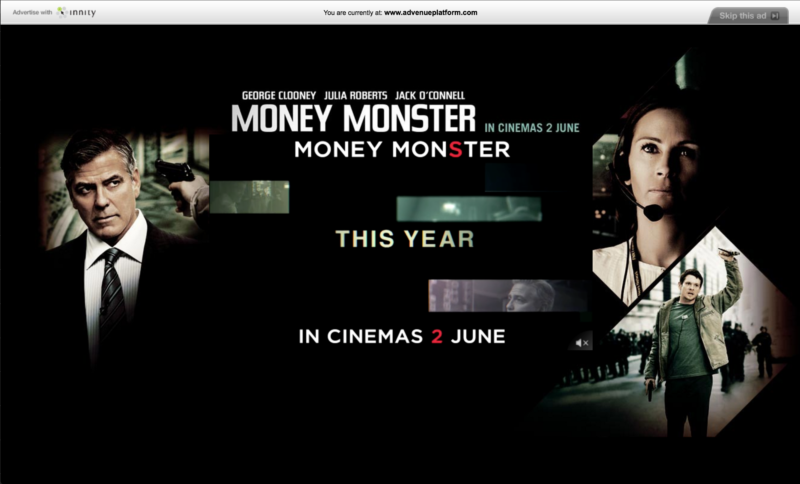 For its recent movie, Money Monster, Sony Pictures promoted the movie through Innity's Welcome Video. The Welcome Video appears as a full-page overlay ad, with visuals of the main casts as well as a video of the movie trailer in the middle, guaranteeing huge awareness for the movie.
Advertiser: Sony Pictures
Agency: OMD (M) Sdn Bhd
Product: Innity Welcome Video
---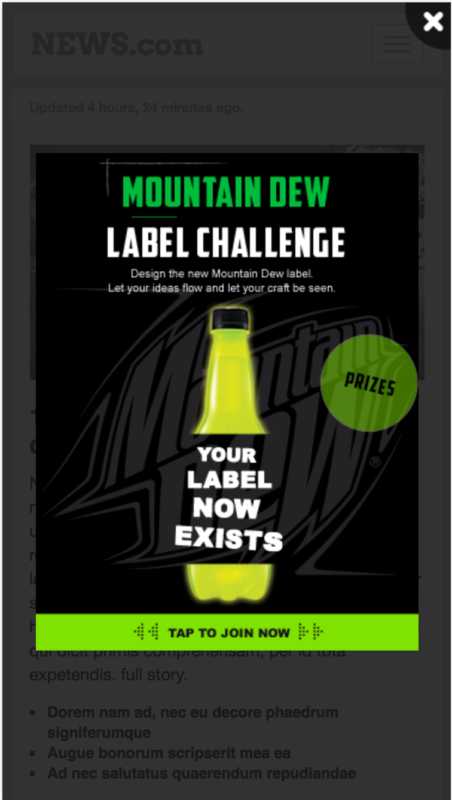 Mountain Dew wanted a fun way to get people to join their Label Challenge. We created an ad for them using our Innity Mobile Engage Pull Up ad unit where it initially sits at the bottom of the page, and when users swipe up on the ad, it'll expand to a full page canvas highlighting the Mountain Dew Challenge. Users were encouraged to tap further to join the fun label challenge. Cool eh? :)
Advertiser: Pepsi-Cola International, Cork
Agency: Mindshare Malaysia
Product: Innity Mobile Engage+ Pull Up
---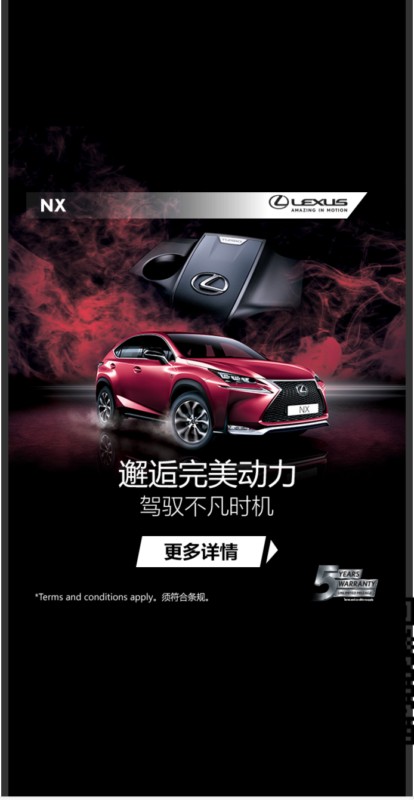 We promoted Lexus' campaign with our Innity Mobile Underlay ad unit. The unique ad seamlessly reveals itself when users scroll through the page as it is located between the article. It is creative and not to mention highly impactful. Users could get a quick peek of the vehicle features that appeared animatedly in the ad unit. Users could click on the ad for more details or effortlessly continue their article by scrolling up.
Advertiser: UMW Toyota Motor Sdn. Bhd
Agency: OMD (M) Sdn Bhd
Product: Innity Mobile Underlay