Innity's Campaign of the month for June
This month, we will showcase some of our creative ad campaigns that we did in June. Interested to know how the brands worked with us? Check out the ads below!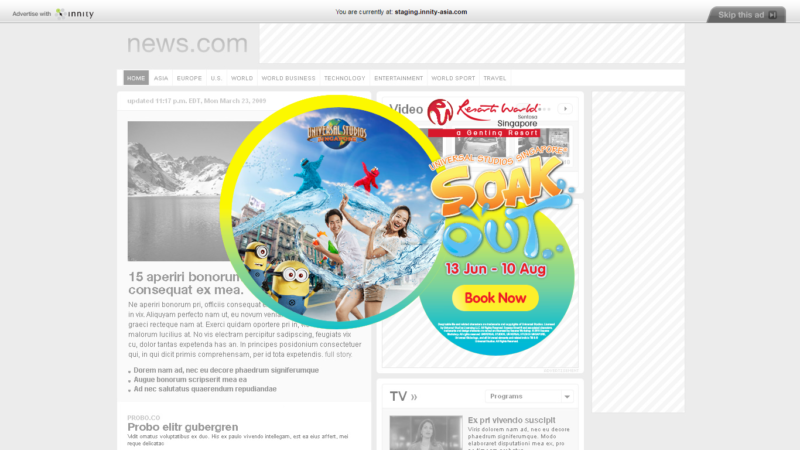 Resorts World Sentosa worked with Innity to promote their latest Universal Studios event by using the Innity Site Take Over ad unit. The ad was made simple and straight forward complete with an attention grabbing pop-out animation effect to drive users to click though to know more about the event on the official website.
Advertiser: Resorts World Sentosa
Agency: Carat Media Services Singapore Pte Ltd
Product: Innity Site Take Over
---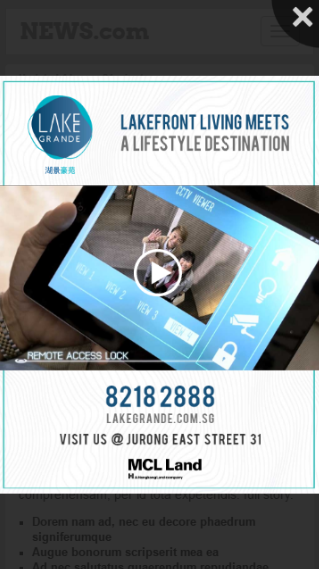 Lake Grande tapped into mobile to showcase their property to online users. By using the Innity Mobile First View ad unit, Lake Grande promoted their property effectively with a promotional video within the ad. The ad encouraged call-to-action with a contact number and address stated below the promotional video to invite users to get in touch. Last but not least, users could tap on the ad which would lead them to the official website for more details.
Advertiser: Singapore Press Holdings
Agency: Singapore Press Holdings Limited
Product: Innity Mobile First View
---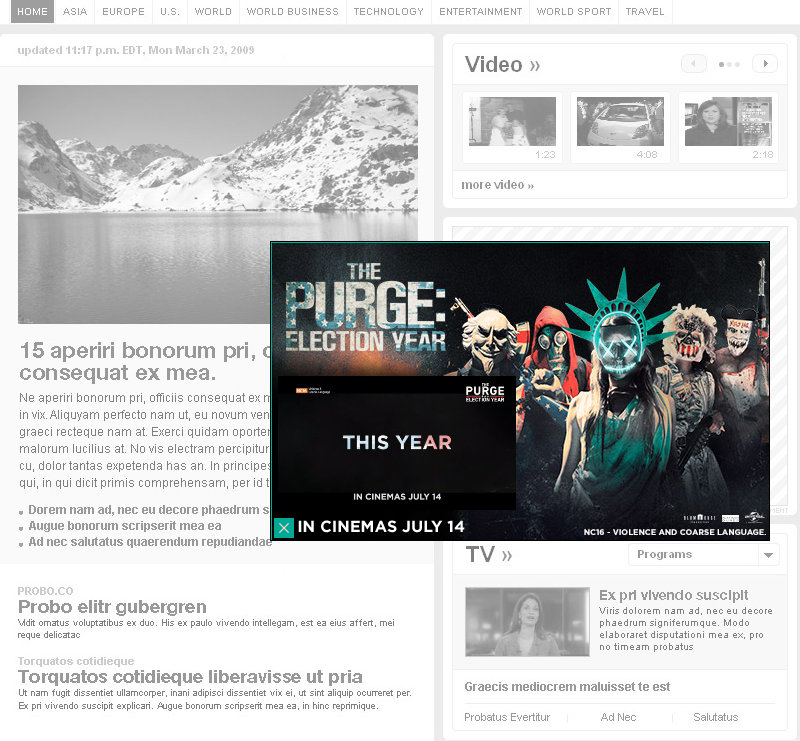 United International Pictures released a new horror movie called The Purge: Election Year. To promote the movie they opted for  Innity's Expandable ad unit to drive awareness. Once users rolled over the banner, it would automatically expand to the left to play the movie trailer to increase consideration among users.
Advertiser: United International Pictures
Agency: MEC Global Singapore
Product: IAB Expandable
---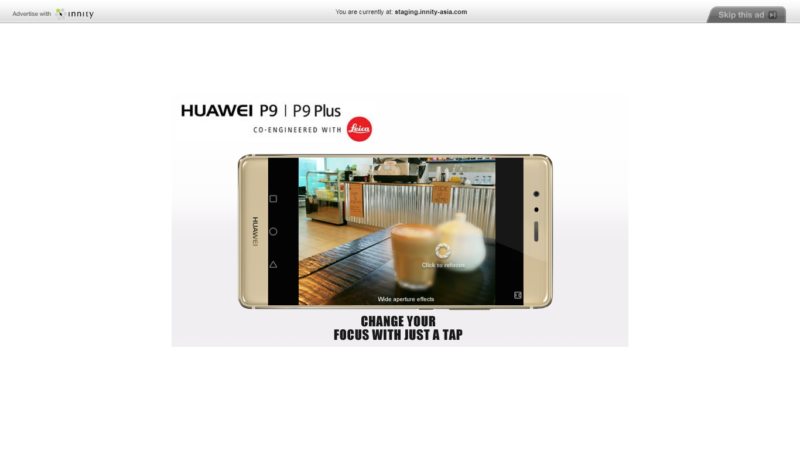 Huawei launched its latest phone, Huawei P9 (with a stunning Leica Dual-Camera!) online to raise awareness among users. We worked together to create a Site Take Over ad unit for Huawei to showcase one of its special feature, – "refocus". Users were able to re-select the focal point on the photo.  With a tap on the screen within the ad, users could experience the refocus feature of the phone. Isn't it cool?!
Advertiser: Huawei Malaysia
Agency: Vizeum Media Services (M) Sdn Bhd
Product: Innity Site Take Over
---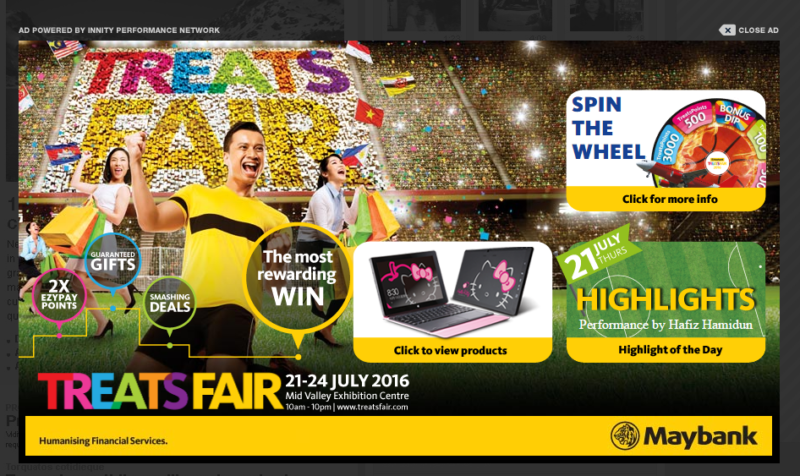 We know that colours and graphics always catch a lot of attention. This time, we created a high impact Innity lightbox for Maybank to promote their upcoming event. Once users rolled over the banner, the ad expanded into the Lightbox. Users could see the event details such as date, time and venue. Besides that, users could also view the range products that will be sold at the fair by swiping through the gallery. Not only that, we also included the list of prizes up for grabs on the 'Spin the Wheel' to attract more visitors to the event. Last but not least,  we included the event program and highlights of the fair for the convenience of visitors. Social buttons were also included for users to share this exciting event on their social platforms.
Advertiser: Maybank Berhad
Agency: Zenith Consulting Services Sdn Bhd
Product: Innity Lightbox