Innity's Campaigns of the Month [November]
Posted on

December 14, 2016

in General

The National Environment Agency in Singapore has chosen Innity to promote their campaign on Food Waste Reduction with our mobile ad format, Mobile First View.  The ad grabbed attention by creatively showing all kinds of food waste falling down, increasing the size of landfills. There's also a 30-secs video at the end of the ad and a link to learn how to reduce food wastage.
Advertiser: National Environment Agency
Agency: Starcom Media Worldwide 
Product: Innity Mobile First View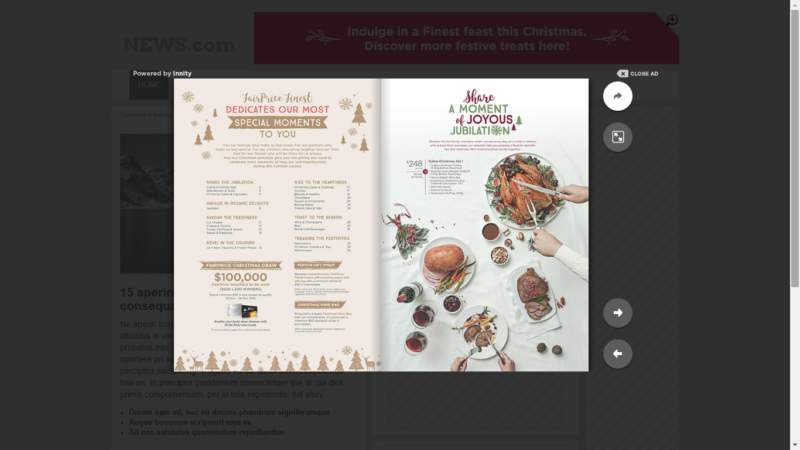 In order to help Fairprice to promote their Christmas campaign, Innity came up with a creative way to increase audience engagement. What's great about the Lightbox ad is that it works as a dining menu and catalogue for the audience to look into. Audience could browse through the entire Christmas menu, products, and deals on the catalogue by turning the pages left or right, and zooming in to read.
Advertiser: Fairprice
Agency: Havas Media APAC Pte Ltd
Product: Innity Lightbox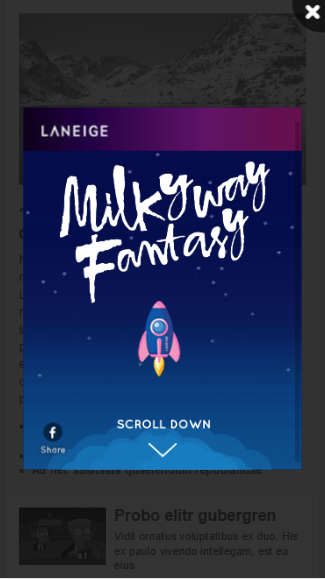 Laneige wanted to promote brand awareness and create engagement with the audience. Hence, Innity created a creative mobile ad format, Engage Pull Up. Once the ad is pulled up, the user is encouraged to scroll down and at the same time, the animated jet will act as a cursor for the ad. The more they scroll, the more users can learn about the new Laneige Holiday and Milkyway Fantasy Collection. At the very end of the ad, users were also encouraged to play the 'Milky Way Fantasy Journey' game to win prizes.
Advertiser: Amorepacific Sdn Bhd
Agency: MEC Global Malaysia
Product: Innity Engage Pull Up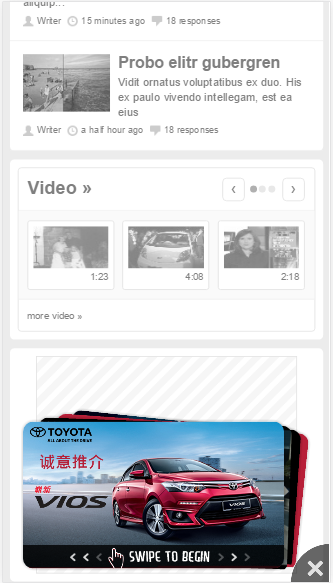 Toyota Vios came out with a video campaign with the objective of increasing brand awareness. Hence, we used our new mobile ad format, Mobile Cards to showcase the video campaign for them. The ad floats at the bottom of the page where users could to swipe to play the promotional video and browse through more info on the car.
Advertiser: UMW Toyota Motor Sdn Bhd
Agency: OMD (MD) Sdn Bhd
Product: Innity Mobile Cards
Feel free to contact us if you want to know more.