Presenting Innity's Top Creatives [February]
This month, let's have Levis, Tealive, Bioderma and Samsung show you how brands can creatively showcase their products while raising brand awareness with our ad formats!
Ready to explore these creative campaigns and find your favorite? Simply click on the links below to view the demo!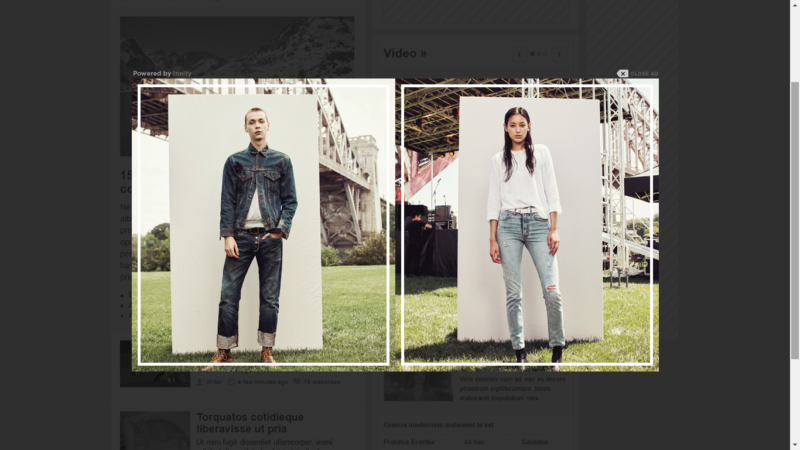 Levis – Levis 501 Skinny, Responsive Lightbox, MY
Get ready to be stylish! Levis has come out with their newly remastered jeans with Innity's Responsive Lightbox; making timeless icons reasonable with the new generation. Users get to choose which to explore into first – the male or the female. Both options have a 15-secs promotional video on their jeans. Feel like grabbing one for yourself too, huh?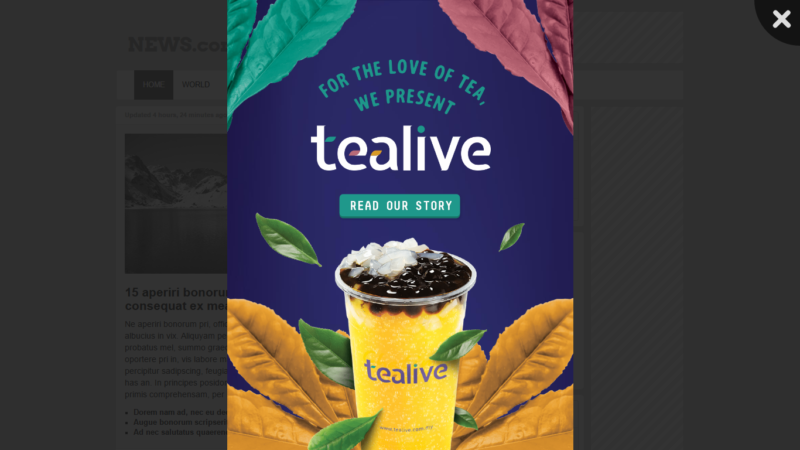 Tealive – Tealive Launch Ad, Mobile First View, MY
Post-Chatime has made way for Tealive, and they are all about brewing really good tea! To promote their newly launched brand, Tealive opted for Innity's Mobile First View to do it. Users are encouraged to click on 'Read our Story' to know more about the brand. This ad format appears in full-screen on mobile, which makes it brilliant to capture the audiences' attention. Moreover, it's colourful – and aren't we all attracted to colours? :P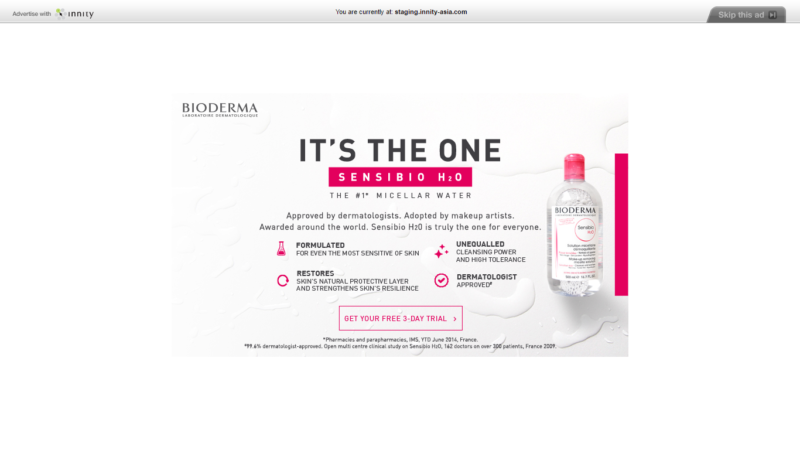 Bioderma – Bioderma Sensibio H20, Site Take Over, SG
Any of you having sensitive skin and just can't seem to find the right product to remove all the make-up? Well, let us introduce you to Bioderma's Sensibio H20 with Innity's Site Take Over; a full-page overlay ad with descriptions of the product. Users can also sign themselves up to get their free 3-day trial with just a click away.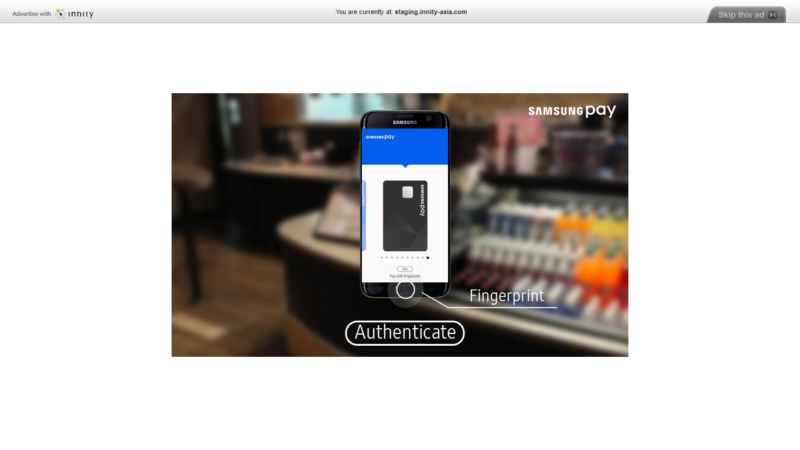 Samsung – Samsung Pay, Site Take Over, MY
Recently, Samsung came up with an amazing and convenient idea that has the ability to turn your phone into your wallet. Samsung chose Innity's Site Take Over to shout out to their audiences about their newly launched app, Samsung Pay. In this ad, users were able to experience a short guidance of how the app works alongside an 18-seconds promotional video.
---
Curious to know more about our ad formats? Feel free to contact us!