Presenting Innity's Top Ad Format's Creatives from Malaysia [May]
For this month, we thought, why not we display some of our top creatives from Malaysia while showing you the things you can do with one of our amazing ad format, so we did! As the campaigns were promoted in the form of our Innity's Lightbox, it enables the brand to insert more content into the ad which makes it more informational and extends the purpose of the ad. To explain more, let's have brands like U-Mobile, Panasonic, and United International Pictures do the talking.
Simply click on the links below to view the demo!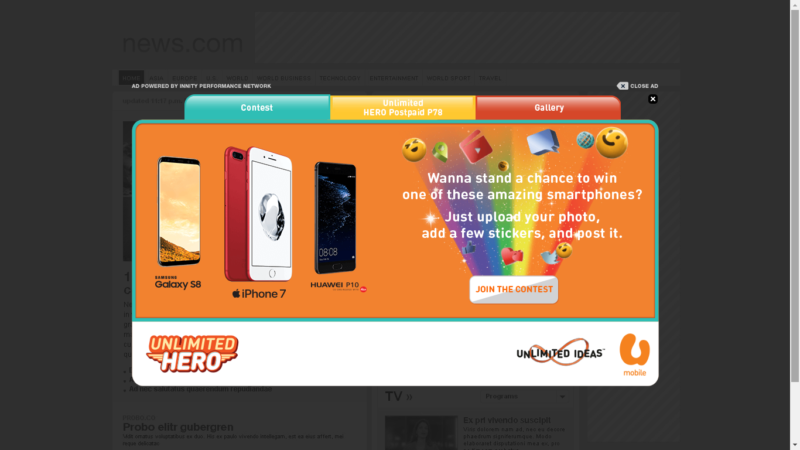 U-Mobile – Project Blank, Innity Lightbox 
U-Mobile went to another level of engagement! In this ad, there are 3 different tabs for different kinds of content. There's a tab for users to enter the contest, which is a form of interactive content – a better way to engage with the users. We understand how inconvenient it can be if users were to land another page just to join a contest, hence, we've made it easier for them now. Users can simply upload their photos, add in filters and stickers to participate the contest without leaving the banner ad! Another tab would be to promote their unlimited HERO Postpaid P78 mobile plan package with 54-secs of promotional video, and a picture gallery of people competing for the contest.
So much things we can do in just one ad? Ads keep getting better nowadays or what!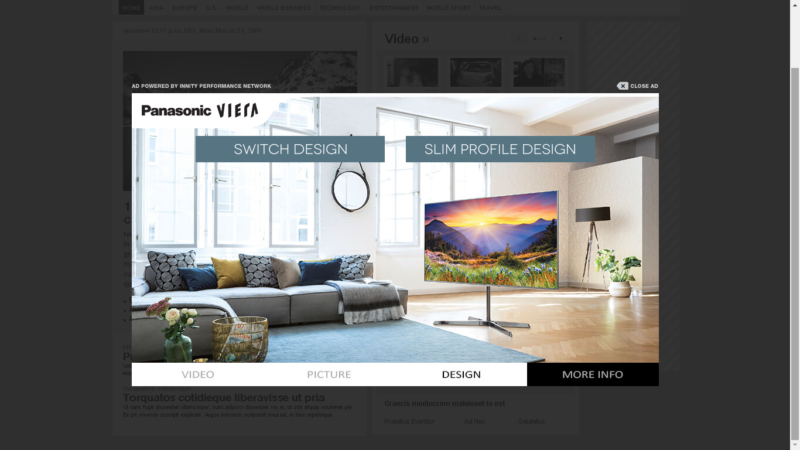 Panasonic – Viera, Innity Lightbox
In order to capture attention and direct awareness to Panasonic's Viera TV, they chose to run their campaign on Innity's network. However, instead of an ordinary ad, they utilized the Innity Lightbox to display their product in different ways. There were tabs to opt for a promotional video, a picture to display the TV's color enhancement, the TV's side-profile design and front-view, and last but not least, an option to click for more info on the product.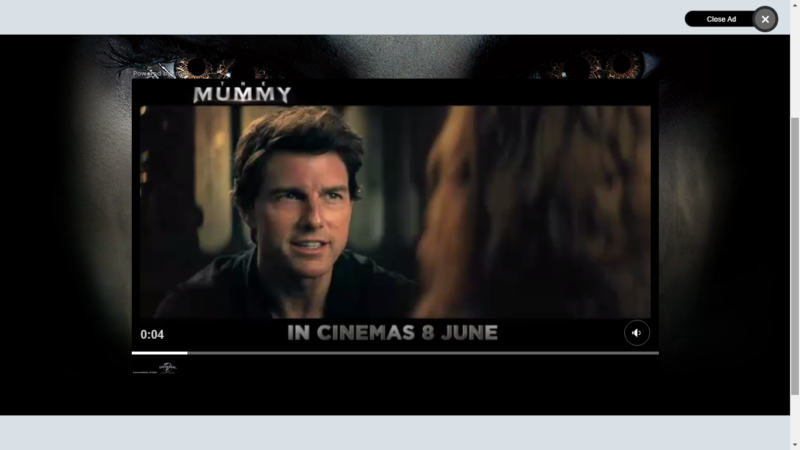 United International Pictures – The Mummy, Innity Lightbox 
Breaking news for all fans out there – The Mummy is back! To promote the movie's premiere, United International Pictures chose the Innity Lightbox to display the thrilling-ness of the movie. This ad campaign is similar to the movie itself – mysterious, dark and powerful. The fading to black background along with the dramatic eyes of the villain intensifies the users as they are presented with the movie's trailer.
---
Curious to know more about our ad formats? Feel free to contact us!