Presenting Innity's Top Creatives in June
Creative ads are not only about the creative visuals, but also the creativity in an ad format to engage and attract the users to click on it.
Have a look at our creative campaigns that we did in June for Taylor's College, SMDC, Caltex, Subaru and Columbia Pictures from Malaysia, Taiwan and Philippines!
Simply click on the links below to view the demo!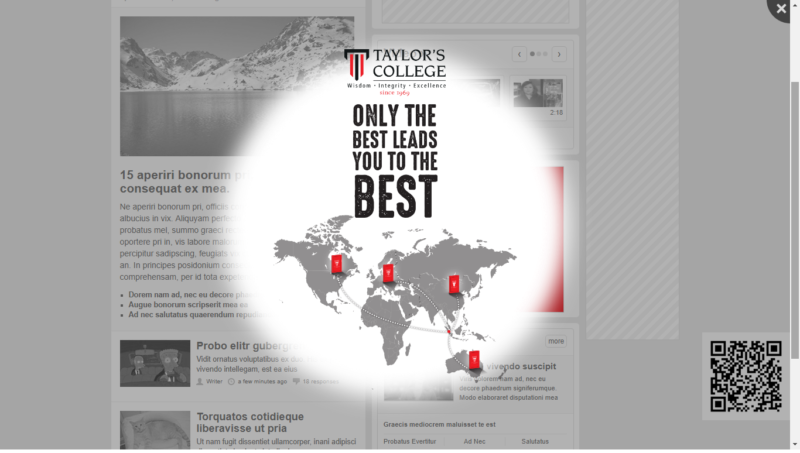 Taylor's College – Enrollment Day, Responsive Over The Page, MY
Start right with the education you choose! In order to prepare the students who are about to finish their SPM (a.k.a the last exam in high school), Taylor's created a campaign to create brand awareness for their college. It is pretty hard for anyone to miss the ad as it is expanded into a full page layout. A door will then open automatically for users to click on to watch the promotional video. Just like the ad, the door is open for all students!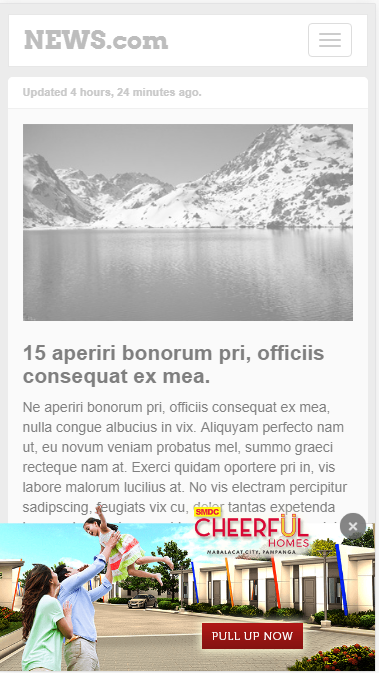 SM Development Corporation – Cheerful Homes, Mobile Engage, PH
A home is not just a place where you can stay and sleep in, but also a place where you feel you belong. SMDC worked with Innity PH to come up with an engaging ad to promote and encourage users to invest in a beautiful home. Users were required to engage with the mobile ad by pulling it up. Once pulled up, a description on Cheerful Homes are provided for the users to better understand about the location.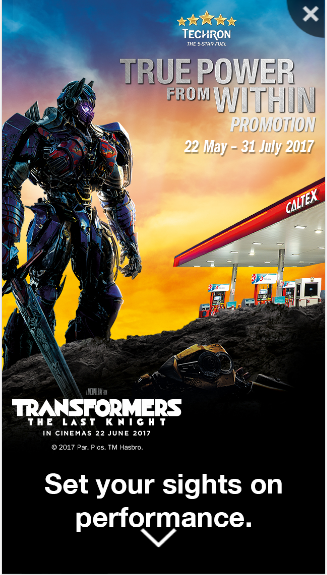 Caltex – True Power From Within, Mobile Canvas, MY
In this ad campaign, Caltex promoted their brand alongside the movie Transformers: The Last Knight. Innity's Mobile Canvas is an ad format that is known for offering extensive space for content and user engagement. To look into the ad, users needed to tap it for a full experience. The ad content consisted of a promotional video, the steps to participate in the contest, and the prizes that can be won by the participants.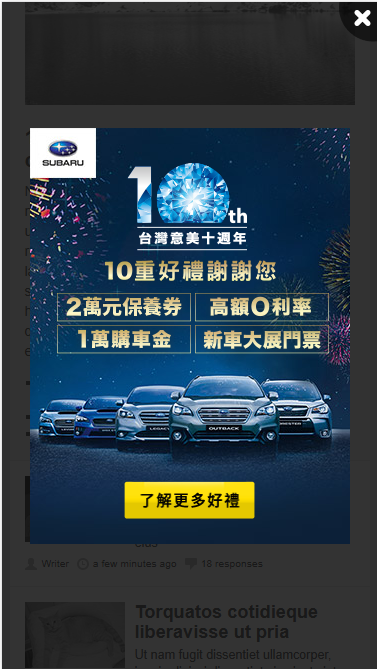 Subaru – 10th Year Anniversary Promotion, Mobile Engage, TW
Subaru has been around for 10 years and they decided to celebrate the anniversary by having a promotion! A form was included in the ad for users to sign up to test drive the car, resulting in a great number of leads for the client.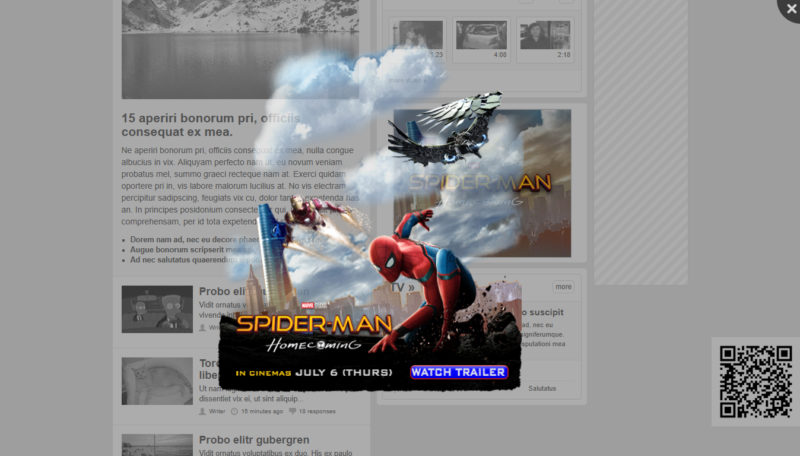 Columbia Pictures – Spiderman: Homecoming, Responsive Over the Page, PH
Spiderman is back with all new stars! 2 years after the last Amazing Spiderman starring Andrew Garfield, the Marvel movie has returned back to the cinemas with the new Spiderman, Tom Holland. Columbia Pictures worked with Innity PH to promote the campaign with an ad format which is just as exciting and impressive. The images fills up the screen one-by-one unveiling the villain, and both the heroes saving the day, following up with a link to watch the trailer.
---
Curious to know more about our ad formats? Feel free to contact us!