Presenting Innity's Top Creatives in July
An ad designed and done right, can do almost everything for a brand; from showcasing products via images and promotional videos to providing information to users, and all the way to engaging with the users with interactive content like games and polls.
This month, let's take a look at Sushi King, Mineshine, Resorts World Genting and Goodday to demonstrate what a right ad format can do for a brand :)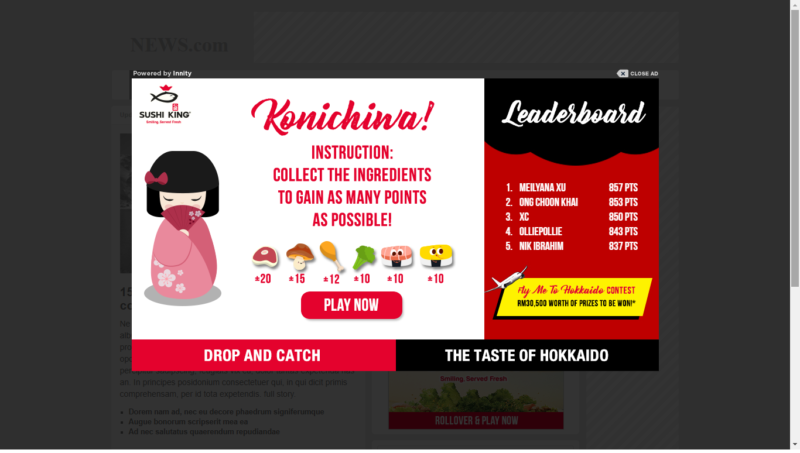 Sushi King – Hokkaido Campaign, Lightbox, MY
The ad format allowed Sushi King to not only create brand awareness but also to effectively engage with the users. A contest was held with a 'drop and catch' game and a live leaderboard, all within the ad itself. Besides the game, there's also another tab to promote their new dishes, allowing the customers to have a taste of Hokkaido at Sushi King!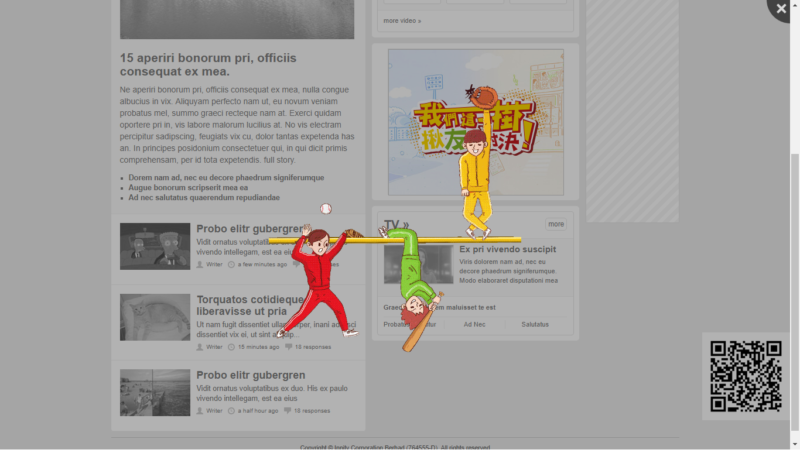 Mineshine – Promotion, Mobile Over The Page, TW
If you're wondering what is Mineshine, well, Mineshine's one of the famous milk-tea brands in Taiwan. The campaign's objective was to encourage users to join their contest which will enable them to stand a chance to win a customized bottle of milk-tea. Originally, the ad format was meant for mobile users, however, users interacting with the ad via desktop could scan a QR Code that directed them to the contest.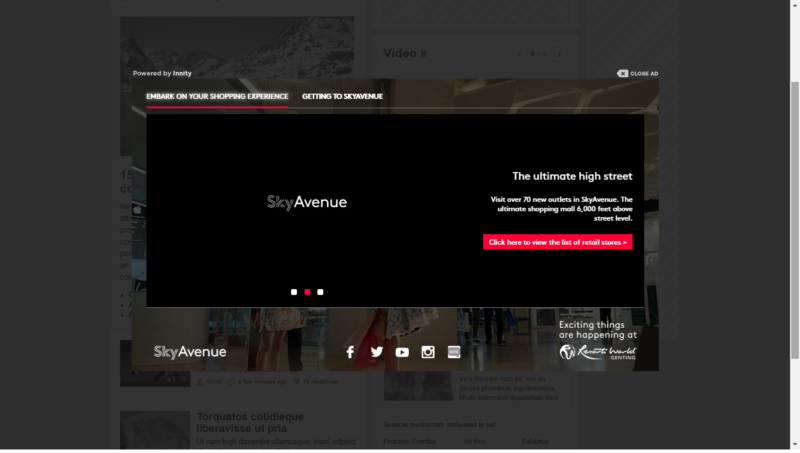 Resorts World Genting – SkyAvenue, Lightbox, SG
If you haven't been to SkyAvenue, it's bout' time to take a trip there! The ad is designed in a way where it works like a directory. It brings the users to their website, where they can make hotel bookings for their trips, parking locations and the list of retail stores located at SkyAvenue. It is definitely one very informational ad!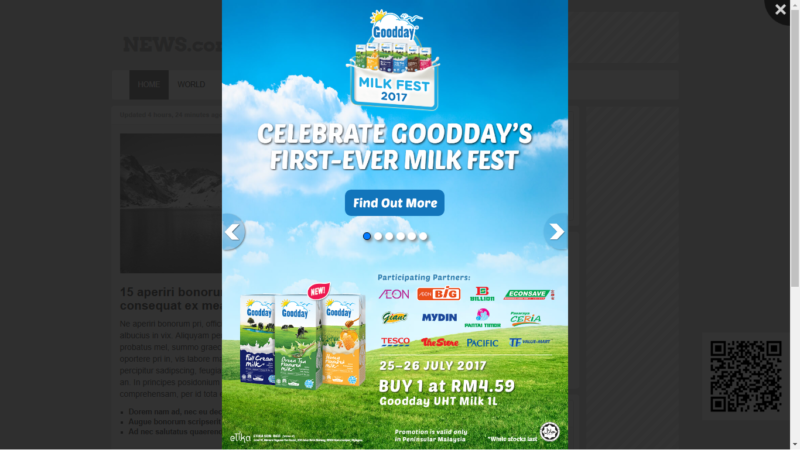 Goodday – Milk Fest, Mobile First View, MY
Anyone up for a milk fest?! Well, if you're a person who loves milk, this ad would have definitely been super beneficial for you. Various promotions of the milk at different places like 7-11, KK Mart, Mydin which made it so much more convenient. Furthermore, users were also entitled to participate a SMS contest to win Petronas fuel card. Since it's an ad format for mobile users, this ad was accessible to all users wherever they are!
---
Curious to know more about our ad formats? Feel free to contact us!