Monthly Digital Roundup #7
Programmatic advertising has been talked about a lot, not in terms of who has been doing it, but more about the theories that surround it – especially in APAC regions. We're starting to catch up with the western world on programmatic, but before dwelling any further it's always good to equip yourself with more knowledge in the area. This month's (rather lengthy) Digital Roundup looks into programmatic and figuring out the hype.
Programmatic for Dummies: Everyone Says It's Exploding, but What Is It?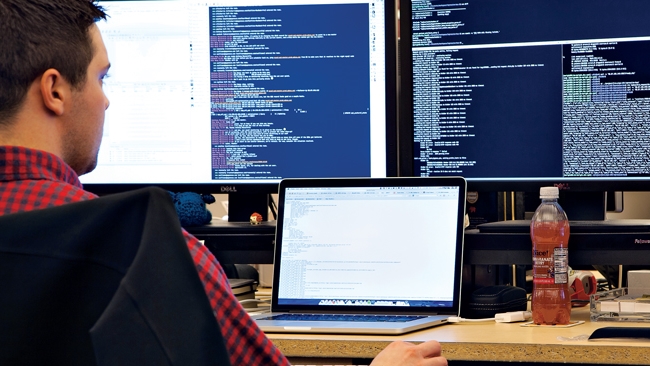 You've probably heard the word programmatic and RTB being thrown around quite often by now, and there's probably a few versions of them. Programmatic for Dummies does exactly what the title says – a Programmatic 101 for all you folks just getting started to know more about the term.
Top 10 Things You Need to Know about Programmatic but Were Too Afraid to Ask
The IAB is a great resource if you're looking to learn more about programmatic (or anything digital advertising related actually). This summary of the recent Programmatic Summit in Los Angeles focuses on issues regarding the rising tide of programmatic within digital media, and what will come next.
Takeaways (and more links) here. And also, more on programmatic by the IAB.
The Programmatic Future in APAC
(From the folks in FutureofMedia, an infographic that gives a glimpse about the current programmatic market in the APAC region)
With a unique set of strategic challenges, APAC is a region that adds complexity to an obvious dynamism. Tom Simpson discusses the key factors about the development of programmatic media buying in the APAC region and the challenges the region is facing to adapt digital and programmatic in its marketing mix. Read more.
Why Retargeting Is Still Important Today
One of the most important elements of a programmatic advertising campaign has always been retargeting. This article discusses the role retargeting plays in modern day marketing. Read more.
Programmatic Storytelling: How Programmatic Is Evolving Traditional Branding
Programmatic usually equates to performance focused marketing. In his article, Dax Hamman explores an evolving trend, the use of programmatic use for branding. Read more.
And Now Even Wearables Have Programmatic Ads Amtrak Buys First Promo from New Network.
Programmatic advertising—a burgeoning medium for desktop, tablet and smartphone marketers—is now happening via smartwatches. It's still in its infancy, but we're seeing programmatic transcend display into more screens. Find out how Amtrak's first wearable advertisement is executed. Read more.
The International State of Programmatic by Magna Global
Delve into the state of the programmatic industry across the globe and learn how well APAC fares in comparison to other regions. Magna Global's latest research 'The International State of Programmatic' compares 24 markets across the globe and forecasts regional growth and defines the ecosystem in its report.
For the brief summary, click here; and here for the actual report.
The Means Do Not Justify The Ends
By our very own Shuba Krishnan, this article discusses the current state of programmatic/RTB (used interchangeably in this piece). A pretty good read if you're contemplating dipping into programmatic waters. Read more.