Monthly Digital Roundup #10
While the concept of buying and selling only viewable ads does indeed make complete sense at a single glance, the industry still has much to overcome in order to achieve the aspired 100% viewability of all digital ads. Our Digital Roundup this month gathers the voices discussing this exact topic to paint a 360 view of the topic of viewability that has taken the digital industry in storm.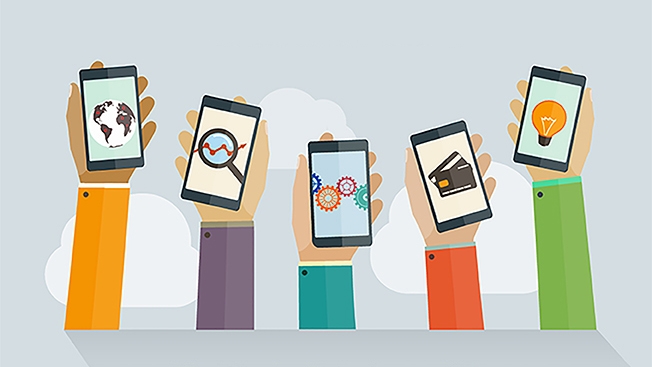 State of Viewability Transaction 2015
To map down the basics, the IAB released "State of Viewability Transactions 2015" position paper that defines seven principles for viewability transactions in December 2014. IAB being the body defining standards of the industry, the paper is a good place in getting a glimpse of where the industry is heading, with more details and/or answers to some questions that may arise addressed in the QnA section.
Read more
The Most Powerful Player in Media You've Never Heard Of
A lot of attention is directed towards the Media Rating Council (MRC) amidst the controversy over the measurement of Viewability. This Wall Street Journal article sheds some light on the current state of debate on Viewability and the MRCs role amongst it all.
Read more
Google, Yahoo & Facebook
The bigger names in digital, Google, Yahoo, & Facebook have all addressed the issue of viewability previously. Long story short, all three companies are making efforts to meet the viewability standards as defined by the MRC. Recent updates reveals that Google is working on making viewability the standard for advertisements served via DoubleClick and YouTube; while Facebook recently published a blog post making it clear that the company measures impressions based on it being registered on screen.
Can Viewability Co-Exist With Programmatic Media?
While advertisers are excited about implementing more programmatic buys into their media plans, there's a seemingly inversely correlation between the amount of programmatic media they're looking to execute and the overall amount of viewability. So are Viewability and Programmatic mutually exclusive? The short answer is no.
Read more
Viewability Is Good, But Engagement Is The Better Metric
While Viewability provides valuable relief against marketers' valid concerns around bot fraud and wasted impressions, Grant Brown argues that it can't be the end game. Viewability determines whether an ad was seen, but it doesn't give insight into whether the consumer engaged with the ad in any meaningful way.
Read more
Infographic: How Mobile Ads Are Becoming More Engaging and Accountable
The move towards mobile viewability is currently in motion with efforts from Facebook, the MRC, IAB and Nielsen. The Mobile Majority created an infographic to help ad-tech-minded folks get their heads around the subject.
Check out the infographic here.
Publishers See Finite Rewards from Infinite Scroll
Publishers are in a battle for people's time and attention. And one of the more popular weapons in their arsenal is the infinite, or endless, scroll. In the industry efforts to push new viewability standards however, this may be a hindrance to the already complicated process.
Read more