Innity's Campaigns of the Month
Keep your eyes glued on this page to see how brands develop formulas of ultimate engagement. Pairing targeting technology, formats and super relative creatives, this month's ads pave the way to the audiences heart right after a 3 second countdown.
Nivea #MENSWAY
Ad Format: Lightbox
Advertiser: Nivea
Agency : PT Omnicom Media Group
Network: Run on Men, Lifestyle, Sports & Recreation, Youth, Games Channel Websites
Country: Indonesia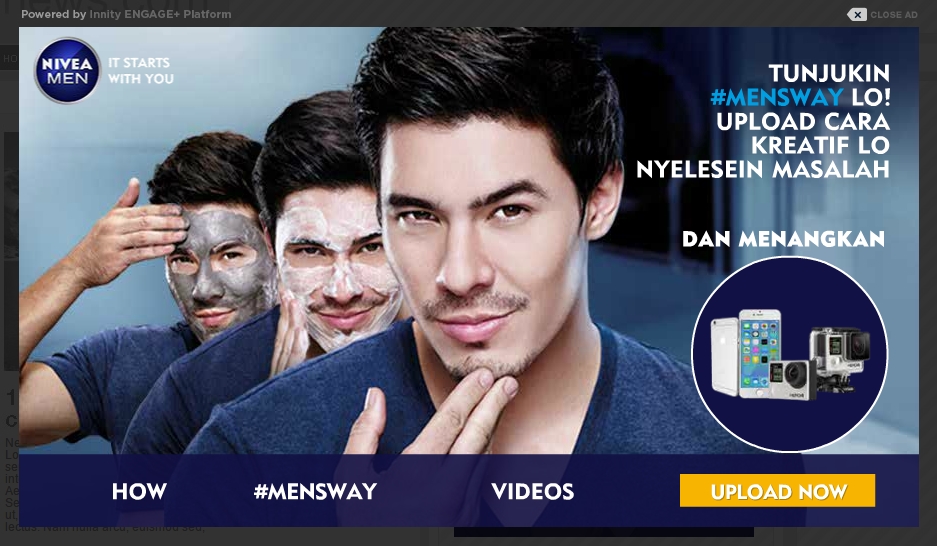 Nivea's #MENSWAY campaign called out to the men in Indonesia to submit their men's way of making the workings of daily life more efficient and creative. Drawing attention to the invitation ad with a easy to read campaign's objective and some boys toys as prizes, users are revealed the details of the campaign upon the revealing of the lightbox. Also jam packed within the expanded Lightbox are also video examples of what constitutes the #MENSWAY of doing things. The campaign raked over a million impressions, a CTR and ER that is well beyond industry's standards.
Jolibee – Reese's Mix-Ins and Cookies & Cream Shake
Ad Format: Lightbox
Advertiser: Jollibee Foods Corporation
Agency: McCann Worldgroup Philippines Inc.
Network: Run on Entertainment, Food & Dining, Games, Lifestyle, Men, News, Shopping, Travel, Women, Youth Channel Websites
Country: Philippines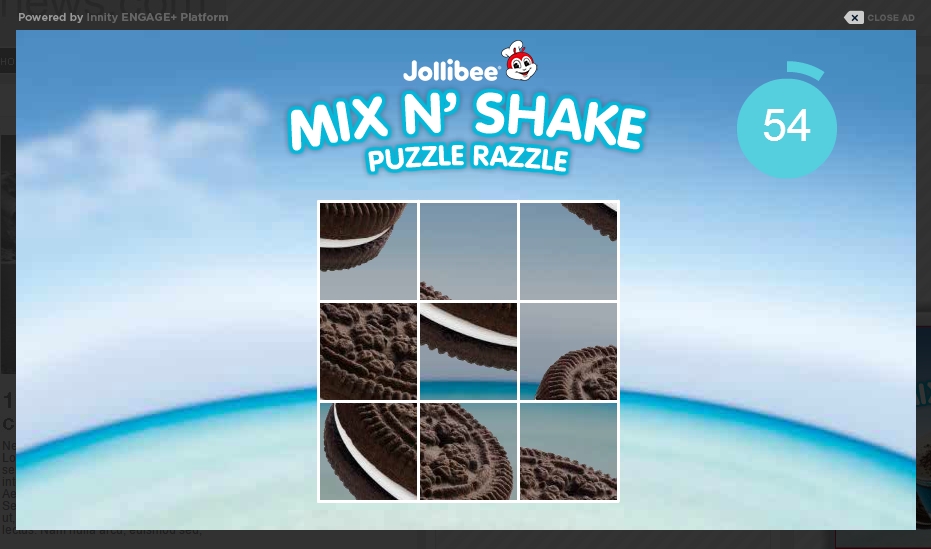 Jolibee's Lightbox invites fellow Filipinos to beat the heat, and shake up the summer with the fastfood line's newest addition to their menu. The balloon ad expands into a Lightbox with a puzzle game that audiences can play to get a coupon that can be used to redeem the dessert for free. Attracting tremendous amount of interest, the campaign delivered over 1 million views, and raked a CTR and ER that are both well beyond industry standards.
Mountain Dew Neon
Ad Format: Site Take Over
Advertiser: Pepsi-Cola International
Agency: Mindshare
Network: Run on Youth, Entertainment, Lifestyle, Social & Community, Shopping, Career & Learning Channel Websites
Country: Malaysia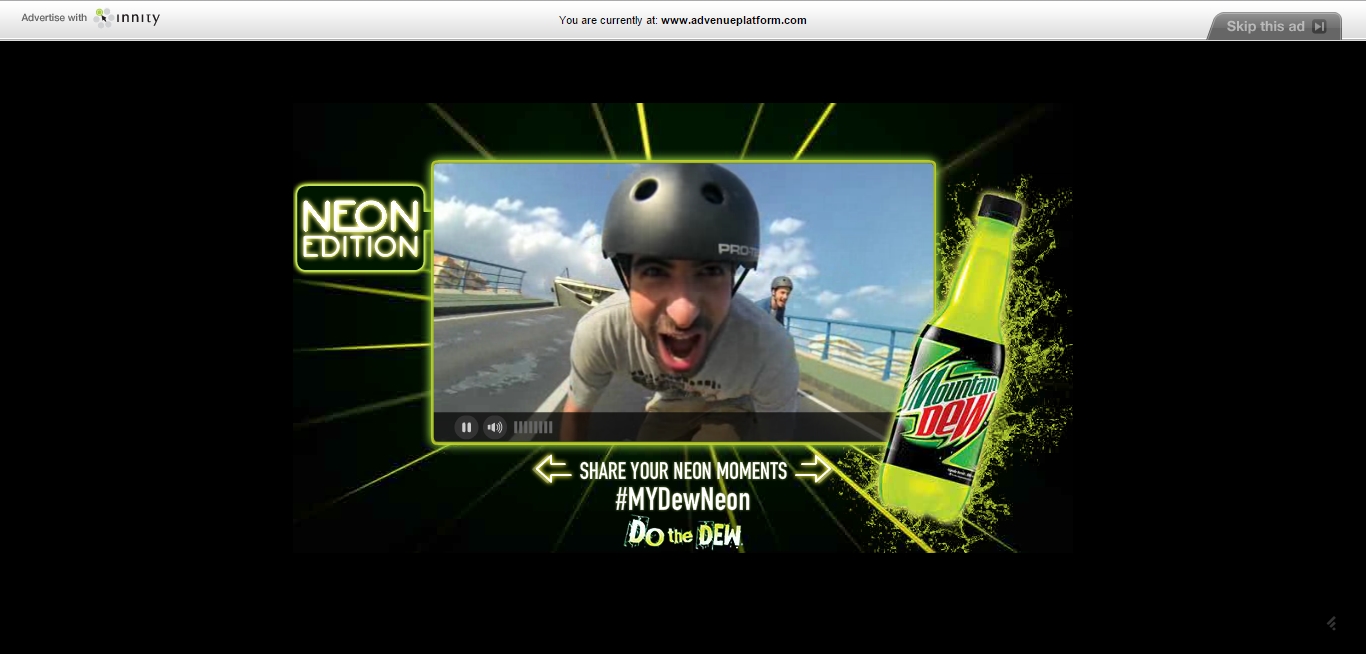 Once again, Mountain Dew challenges Malaysians to achieve greatness with their latest #MYDewNeon campaign. Taking over websites, the TVC highlights what it means to conquer mountains, and invites viewers to like Mountain Dew's facebook page to find out more about #MYDewNeon. Attracting eyeballs by the hundred thousands, the campaign achieved a CTR well beyond the industry standards.
Hilux TRD Webisode Campaign
Ad Format: Ebar Video
Advertiser: UMW Toyota Motor Sdn. Bhd
Agency: OMD
Network: Run on News, Business, Finance, Lifestyle, Automotive Channel Websites
Country: Malaysia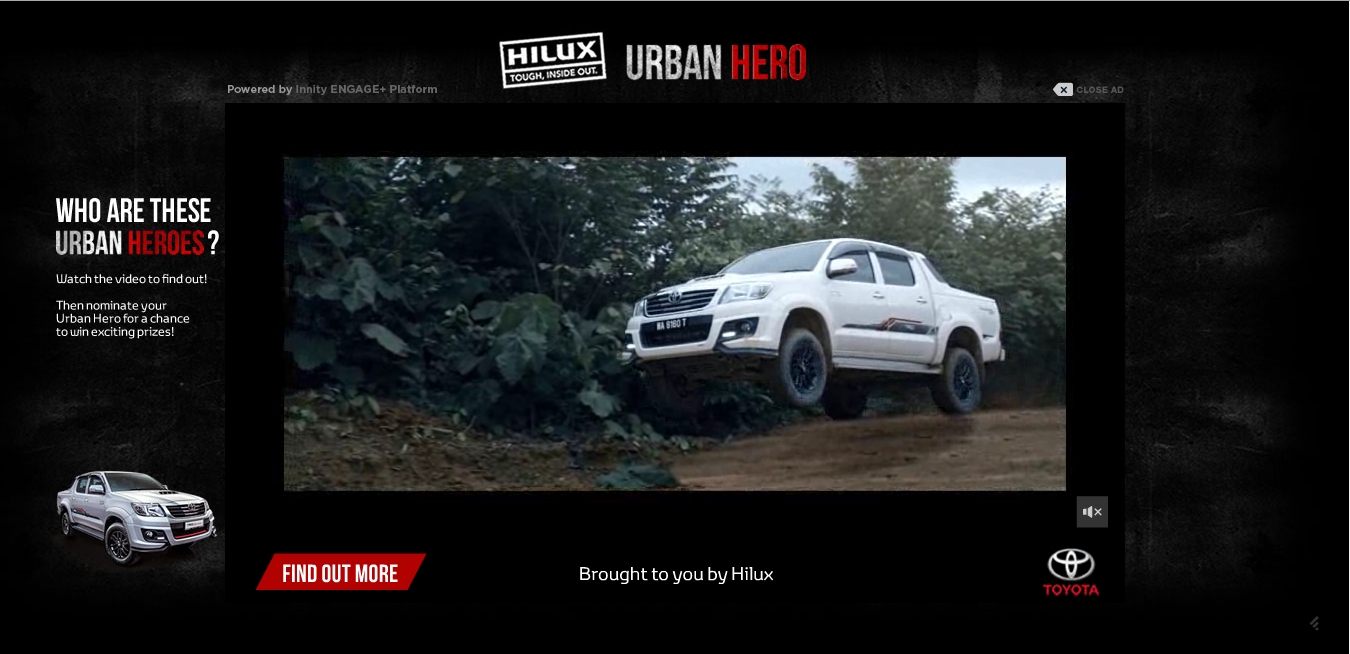 With a snippet hinting what lies ahead, the invitation banner prompts and unveils the promo video of Toyota webisodes featuring urban heroes who are as tough and as rugged as the Hilux. Now who can resist not finding out more after feeling the adrenaline rush from watching the TVC?
HK Express 1st Anniversary
Ad Format: Mobile First View
Advertiser: Hong Kong Express
Network: Run of Network
Country: Hong Kong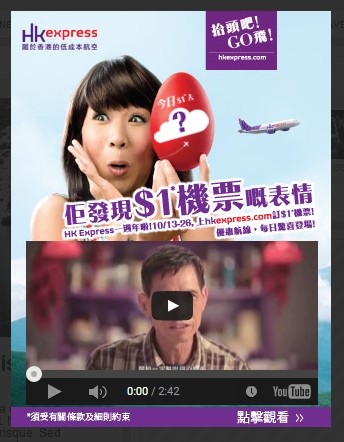 Combining the trendiest element in digital advertising – mobile and video, HK Express's celebration of their 1st Anniversary doesn't only reward the customers with affordable flight tickets; but is also a get-to-know-us session. Inviting viewers to learn more about the team behind and what they've achieved over the year, the ad attracted over a million eyeballs, the ad attracted an Engagement Rate higher than the industry standard.
Ikea Bed & Bath
Ad Format: Mobile Engage
Advertiser: Ikea
Agency : PHD Media (M) Sdn Bhd
Network: Running on News, Entertainment, Parenting, Real Estate, Shopping, Lifestyle Channels.
Country: Malaysia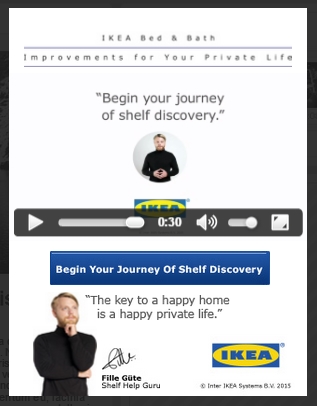 Unveil the key to a happy home with a swipe on invitation banner, and begin your journey of shelf discovery with Ikea. The expanded ad features a TVC that highlights the differences of life with and without the peace and serenity that Ikea furniture brings. The ad garnered over 2 million impressions and achieved an engagement rate well beyond the industry standards.