[Case Study] Sensodyne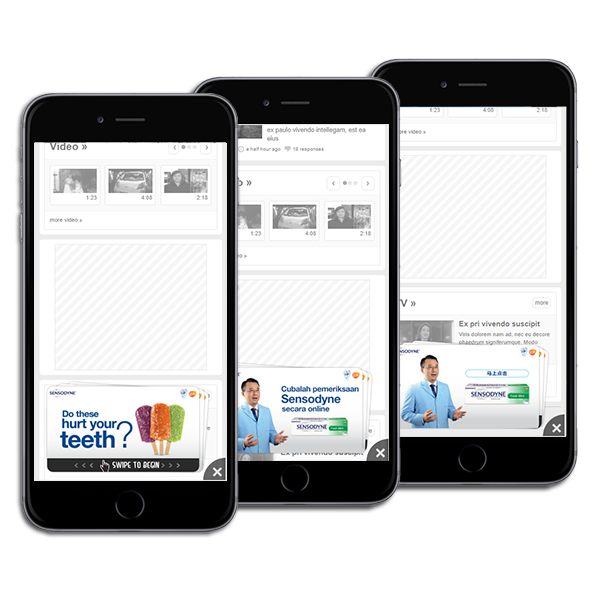 GSK wanted to bring one of their brands, Sensodyne back to the attention of their audience – in order to do so, we worked alongside each other to raise and build brand awareness through an interactive call-to-action ad. We used Innity's Mobile Cards, a creative and interactive mobile ad format to execute a simple online orthodontic check-up quiz providing useful oral care and product information.
We believe that an activity that serves needs can always effectively gain exposure for a campaign, especially when it's fun and interactive. In the end, the campaign was a great success as it accomplished positive results way beyond the given KPI and market benchmark, all within an approximate duration of two weeks.
Check out the Case Study to understand more about the campaign!