Venus Buzz is Innity's Website of the Month!
VenusBuzz is a lifestyle site catered for Asian women, providing them with information about fashion, relationship, beauty, health and many other issues that concern women. Established since 2007, VenusBuzz has reached close to 9 million unique visitors and 20 million page views monthly. This time, we chatted with Anna Chew, Managing Director of VenusBuzz.com to find out more about the site.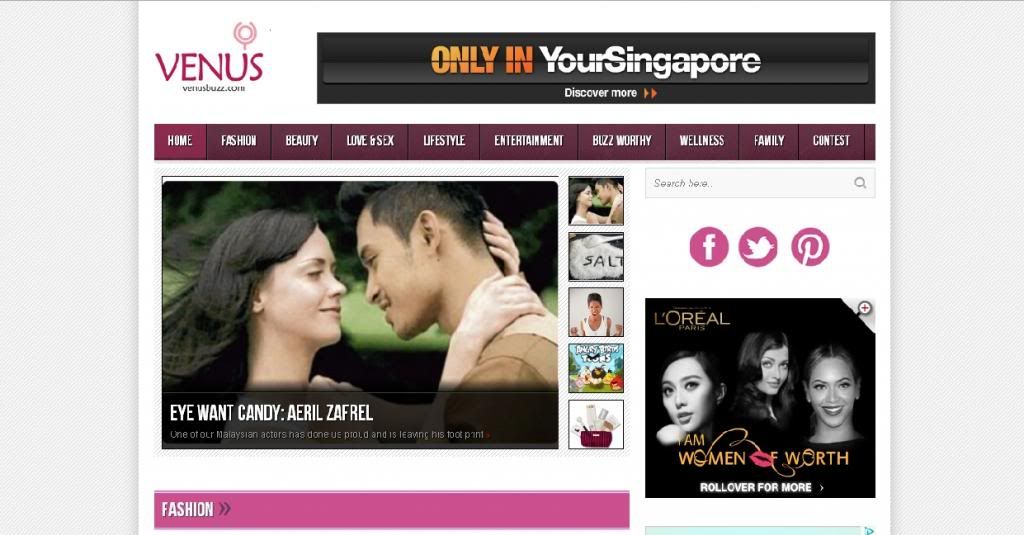 Name: Anna Chew
Position: Managing Director
Site: http://www.venusbuzz.com/
1) Can you tell us a little about how VenusBuzz got started?
VenuzBuzz.com was established to fill a need in the market back in 2007 when there were no Asian women media sites. We are inspired by Oprah but we put a local focus to our content.
2) How are you different from the other Lifestyle sites out there?
VenusBuzz.com is very current, and we also focus on breaking news or current news affecting women or that are interesting and informative, not just those linked to fashion, beauty or parenting.
We also have our own CSR Program focused on women and vehicle and car park safety, i.e. The VenusBuzz CARing Project (www.venusbuzz.com/caring) which drew a lot of attention to the topic and we put pressure on the car park management of malls to ensure that security was stepped up over the past two years.
VenusBuzz.com was also the creator of the charity food bin outside Village Grocer in Bangsar Village.
3) What does VenusBuzz do that you felt other sites in the industry aren't delivering?
We provide well-rounded and well-researched content and ensure that we cover the story from an angle that the readers want to read, answering questions that they have while making it fun, current and engaging.
4) What do you think are the biggest mistakes most digital sites make?
Often times many digital sites are a spin off from a print title. Content is delivered differently on both platforms, merely duplicating content is not the solution, digital sites need to go beyond.
5) What's your best advice for new publishers/bloggers/sites getting started?
Be relevant, chase the stories, knock down doors and collaborate!