5 Digital Ad Campaigns You Gotta Check Out!
Holla! Now we haven't been doing this for quite some time, but with the digital landmark being full of possibilities, we think this should really be brought up again. So yes, in the name of creativity and inspiration, ladies and gents, may we introduce to you this post on some digital ad campaigns we've located online that are filled with mind blowing awesomeness :D
Lynx Get Le Girl app
Summer happens. And what comes with it are the three Bs – beaches, booze, and babes.
This year, Lynx's new mobile app is here to set the guys up for some summer partyin'. At its core, this app gamifies le ever long traditional manly activity of picking up women – by teaching the guys some pickup lines and basic conversation openers in the lay of le girl's native tongue. Guys will also be able to connect, add friends into a team and rank each other's performances.
The vid claims that this app is more important than your passport, but we'd like to add on a reminder: don't forget to add on chivalry to your packing list alright guys?
Play Fanta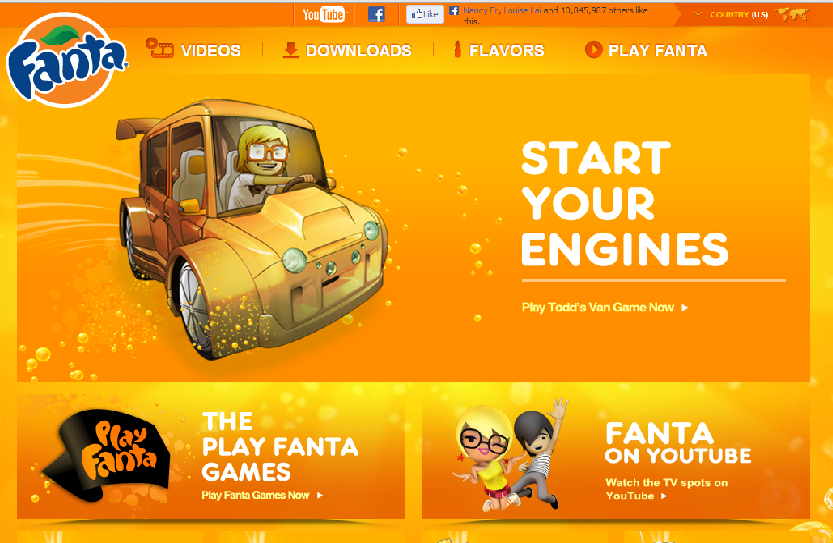 This coming from the famous Coca-Cola company it's no surprise. The play fanta campaign was launched promoting the brand franchise. Emarketer calls it a genuine digital story-centric platform that immerses users into content generating, playful experiences and encourages co-creation and conversations for the brand. We agree.
Rather than relying on video ads, the core of the play fanta is a nine-chapter digital graphic novel incorporated with games built on HTML5. Pretty awesome eh?
Kontor Records: Back To Vinyl DM Pack App
Here's a track we all need to hear. This DM Pack by Kontor is aimed specifically at creative directors, created to promote a new soundtrack they have – called Back To Vinyl. The fun part is this – besides the vinyl record, the player itself is bundled up in the package. By scanning on the QR code on the packaging, any smartphone becomes the activation point for the physical vinyl piece.
Now that's one way to stand out from the crowd.
Milk Carton 2.0: The Most Valuable Project
Inspired by the act of placing missing children ads on milk cartons done in the 1970s, Milk Carton 2.0 is a project that sets out to utilize social media networks to serve the cause of locating missing children.
Utilizing major online networks, the Milk Carton 2.0 project overturned the whole online ecosystem and made it a community geared towards their project. Google Search, instead of showing the normal ads, had missing child cases on the sides; Pinterest boards were used to help people pin and identify things the missing child was last saw in or being moved in to; Facebook users were allowed to pledge to the cause and turn their profiles into broadcast stations that spreads the news of a missing child to their friend; and a mobile tool that sends alerts to Foursquare checkpoints closest to where the child was reported missing. Also, this campaign won a Silver mobile in Cannes.
Mobilising the 12th Man
Tunisia is a country still under restrictions of civil liberties, among them not being able to go and see your football team in the stadium. Mobilizing the 12th man was an experiential idea attempting to bring the masses back into the stadium for one defining match. Utilizing a mobile app that allows users to generate cheers into the stadium with a tap while watching the live game at home, the virtual crowd cheered on their local team all the way through victory.
—
What did we tell ya? That's some pretty awesome stuff we can do online no? :D