A #SocialHub Case Study
How Wings Food Indonesia Used Social Hub to increase user engagement  
Social networking sites have proven their worth.  It's almost impossible to find a brand marketer not on board the social media train these days to gain more visibility. However, the challenge today is coming up with interesting ways for the audience to interact with branded content online.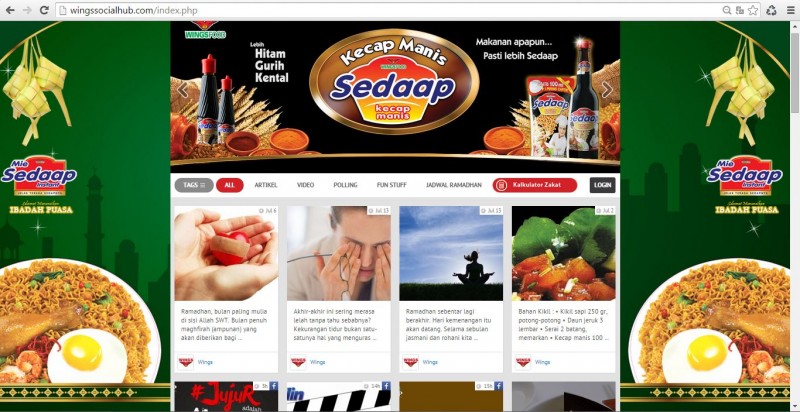 Background
Wings wanted to build positive brand sentiment and relevance to stay top of the mind during the Ramadhan season. To achieve this, Wings worked with Innity to create a Ramadhan-themed social hub where all their social content during the season is aggregated into the hub for fans to consume in a convenient and interactive way.
Execution
The social hub was filled with related content from all of Wings' food brands, this included tips on eating right during the fasting month, cooking tips, and recipes to try. To increase users' interactivity and time-spent on the hub, catchy games and fun polls were included. Additionally, there was also a Jadual Ramadhan and Zakat Calculator for added convenience to the users.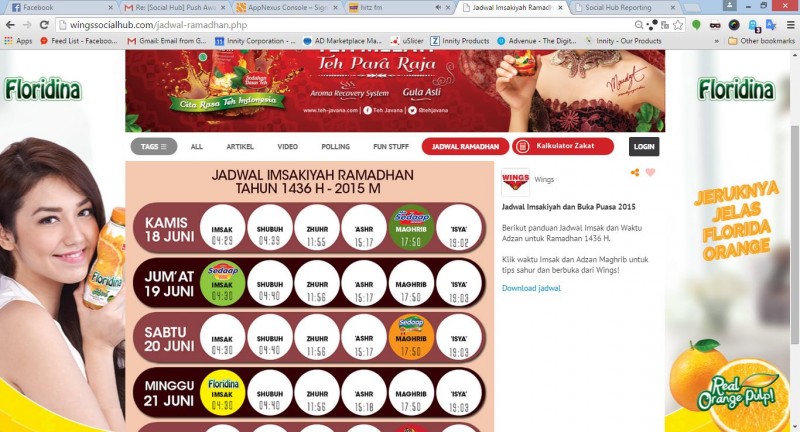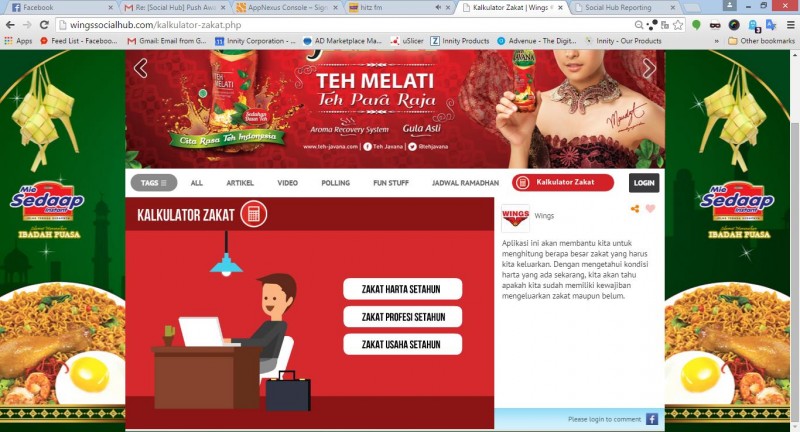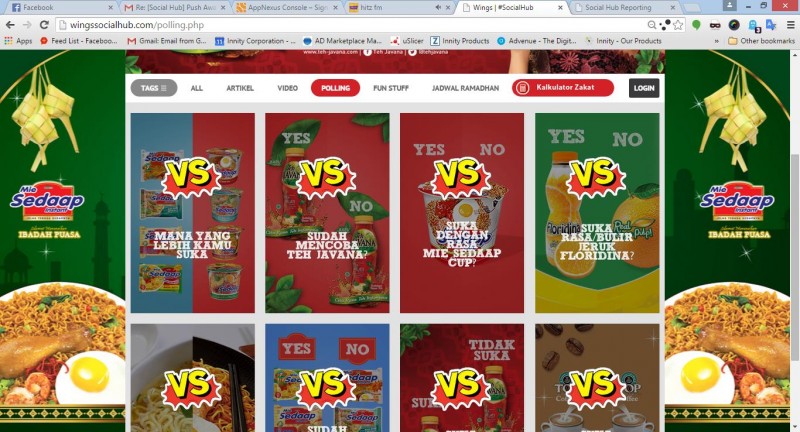 The social hub also allowed users to directly join conversations that were happening on each social networking site without leaving the page.
In order to drive traffic to the social hub, media buy was included into this campaign. Innity utilised its Lightbox ad unit to showcase selected content that was on the social hub, thus acting as a teaser for hub. Users would need to visit the social hub to find out more of Wings' content.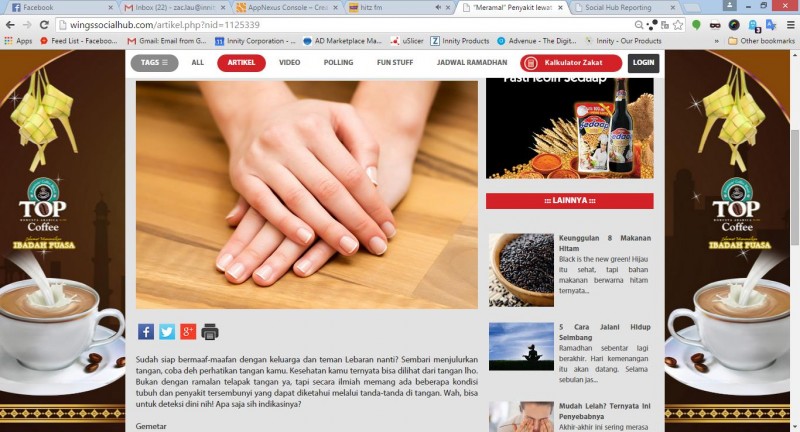 Results
The campaign ran for a month and was a success as it recorded nearly 300,000 page views, with an average time spent of 2 minutes. The social hub was also shared more than 700 times within the campaign period. Overall, the Innity Social Hub helped Wings gain new followers and customers to maximize its ROI.