Innity's Creative Campaigns of the Month

Here are few creative ads we created for our clients in October that worth a shout out! Click it to watch how it works!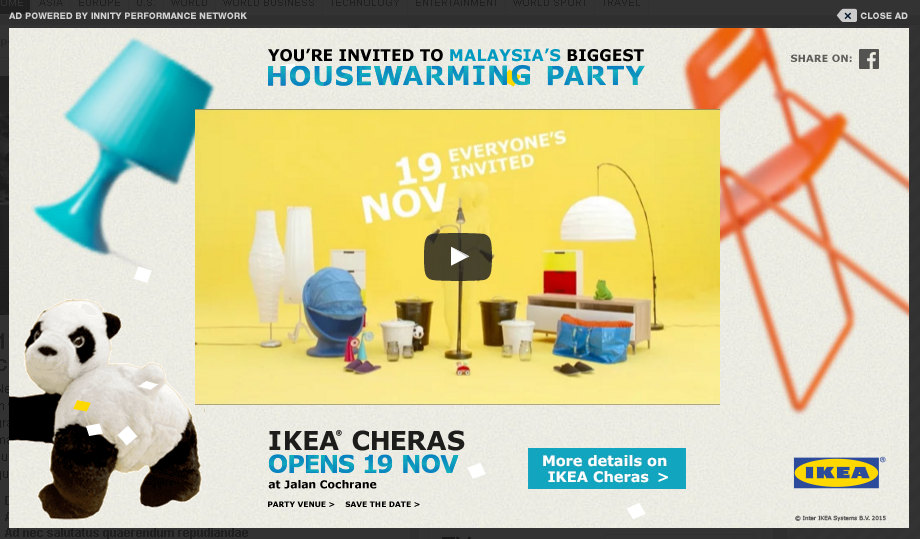 Ikea Cheras Grand Opening Event [MY]
Ikea Cheras promoted their much-awaited housewarming party with our Lightbox ad unit to successfully drive awareness for the event. Users could mouse over to expand the banner and watch the catchy promotional video, as well as click on to Ikea's website for more details.
Advertiser: Ikea
Agency: Vizeum Media Services (M) Sdn Bhd
Format: Innity Lightbox
---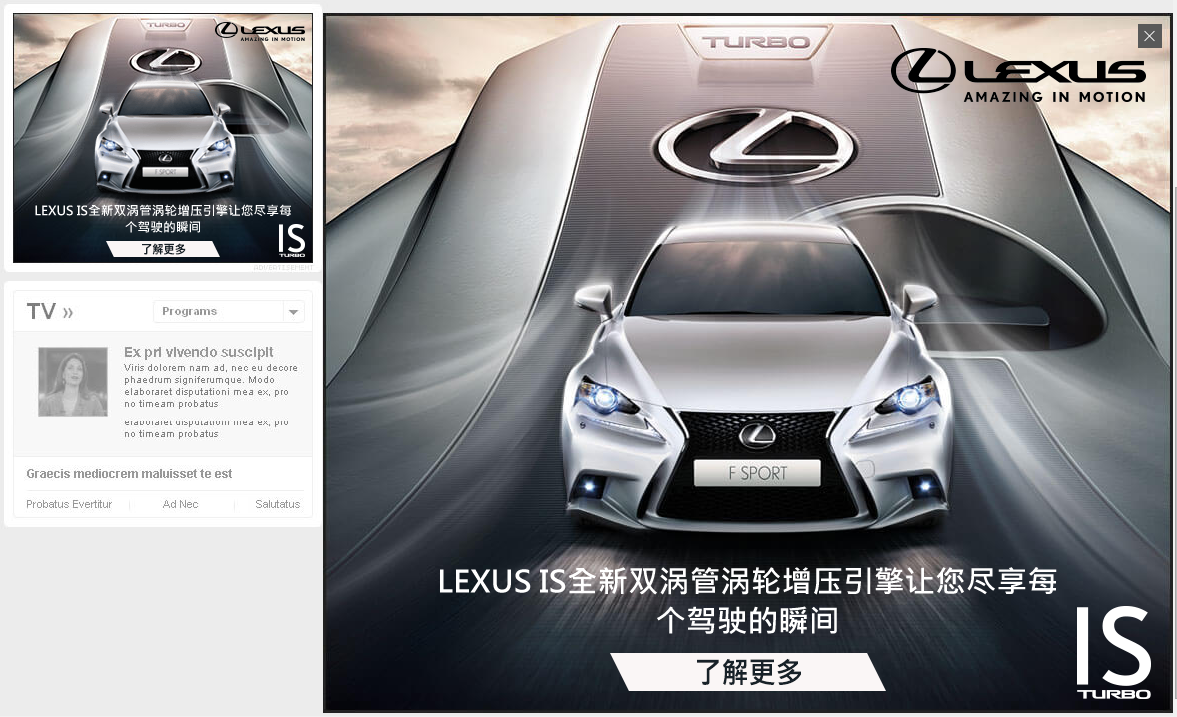 Lexus IS Launched [MY]
Lexus recently launched their new car called IS 200t and promoted it through the large, high impact Sidekick ad unit on SinChew – the leading Chinese news site in the country. Upon clicking, the ad swiftly kicks the page content to the side to reveal a full page animated ad that attracted the full focus of the users. The Sidekick ad unit highlighted the car's features and performances, and users could click on the ad to know more about the car.
Advertiser: UMW Toyota Motor Sdn. Bhd
Agency: OMD (M) Sdn Bhd
Format: Innity Sidekick
---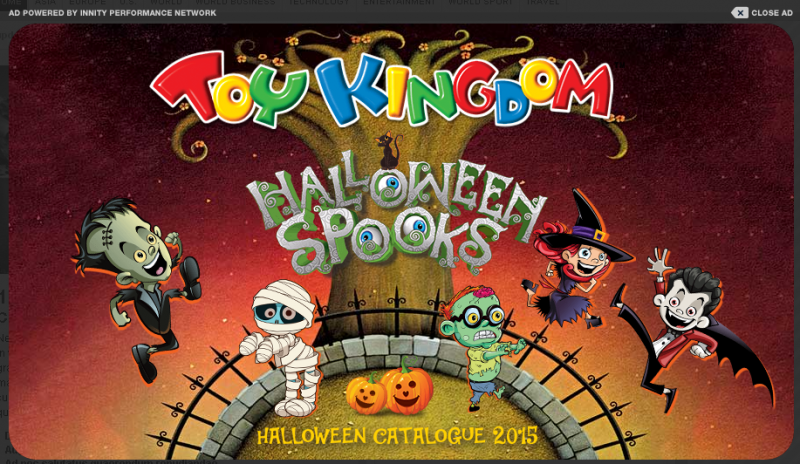 Toy Kingdom Halloween Catalogue 2015 [PH]
October is the month of Halloween where people may seek out Halloween costumes or accessories to celebrate the festival.  Toy Kingdom stayed ahead of the game and came out with a series of Halloween costumes and accessories and promoted them by using Innity's Lightbox ad unit which creatively showcased their Halloween Catalogue to users. The ad unit managed to garner huge user interaction which directed interested audiences to Toy Kingdom's online store and social platforms.
Advertiser: SM Supermalls
Agency: OMD Philippines, Inc.
Format: Innity Lightbox
---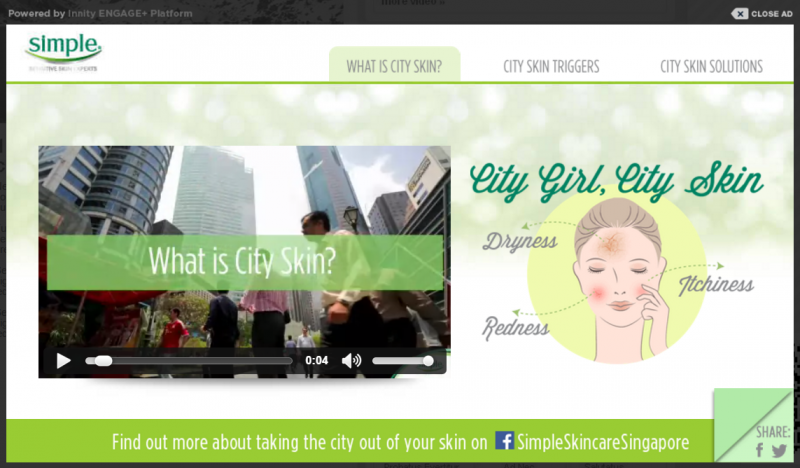 Simple Skincare City Girl City Skin Campaign [SG]
Simple Skincare promoted their recent campaign through the Lightbox to drive awareness on their brand. Users could expand the banner ad and watch a video about how a famous local blogger relieves her city skin caused by her busy schedule and city pollution. Users could also learn more about Simple and the range of products that best fit their skin types, all without leaving the ad unit.
Advertiser: Simple
Agency: Screame Pte Ltd
Format: Innity Lightbox
---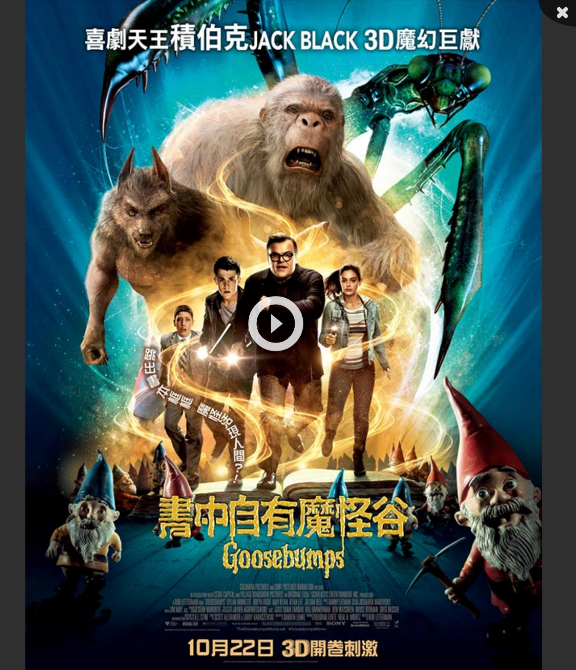 Sony Pictures  – Goosebumps Movie [HK]
Sony Pictures Hong Kong wanted to promote the new adventure and comedy movie, Goosebumps to families and individuals. By using Innity's Mobile First View, viewers could see a well-designed poster of the movie and a 15-sec movie trailer to drive and increase consideration of the viewers to watch the movie.
Advertiser: Sony Pictures Hong Kong
Agency: IPG Mediabrands (HK) Limited
Format: Innity Mobile First View