Innity's Creative Campaigns of The Month
Here are some creative ads we created for our clients in December that's worth a shout out! Click on it to watch how it works!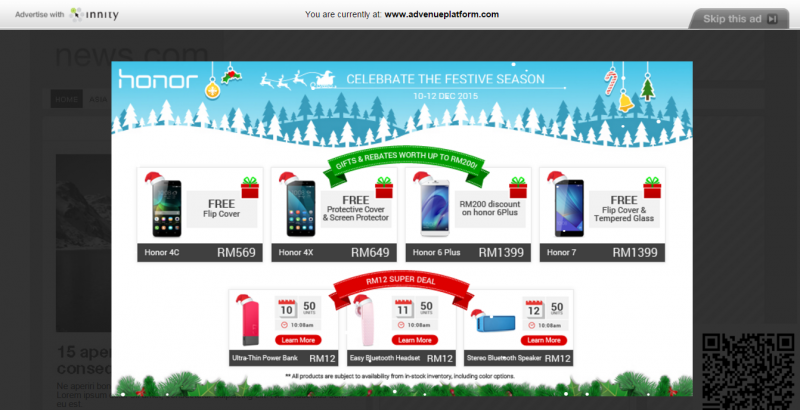 Huawei wanted to create awareness for their brand in conjunction with the festive season. Hence, they came up with a series of Christmas promotions and marketed them to viewers by using Innity's Site Take Over. Taking over the whole screen, the large ad greatly showcased the products with rebates and super deals!
Advertiser: Huawei Malaysia
Media Agency: Vizeum Media Services (M) Sdn Bhd
Format: Innity Site Take Over
---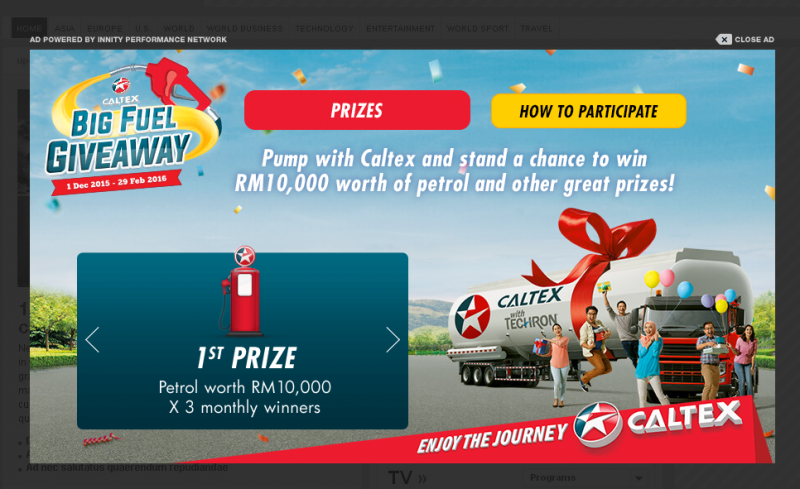 Caltex utilized Innity's Lightbox to invite viewers to pump with Caltex and stand a chance to win petrol and other prizes. Once the ad expanded into the Lightbox, users could view the prizes and click to learn more about participating in the campaign.
Advertiser: Caltex
Media Agency: MEC Global Malaysia
Format: Innity Lightbox
---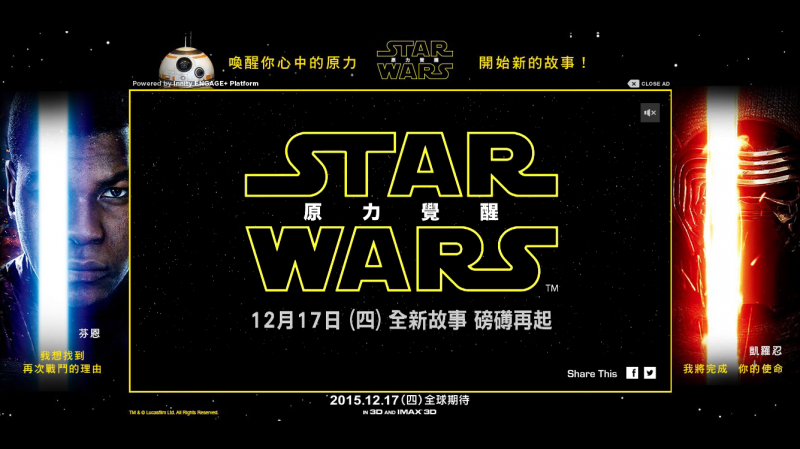 The most anticipated action movie of the year, Star Wars: The Force Awakens is back and brought to you by Disney Pictures. Working with Innity, Disney Pictures promoted the movie using the Innity Ebar Video. Once the invitation banner launches into the full Ebar format, users could watch the movie trailer. The movie's release date was highlighted in the ad and users could also share the trailer on social platforms.
Advertiser: Disney Pictures Taiwan
Media Agency: IPG Mediabrands Taiwan
Format: Innity Ebar Video
---
To attract people to Singapore's first nature-inspired resort, Downtown East utilized Innity's Lightbox to increase awareness on the resort, the ad unit included a promotional video that indirectly showcased the resort in a humorous, lighthearted way. Users could also do a simple and fun personality test within the ad to find out which room best fits their personality. Last but not least, users could also browse through the room types within the ad.
Advertiser: Downtown East
Media Agency: Vibes Communications Pte Ltd
Format: Innity Lightbox
---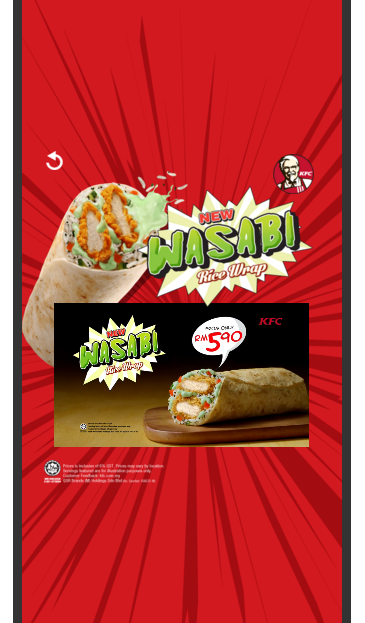 Have you ever wondered how Japanese sauce with fast food would taste like? KFC satiates your curiosity with their newly launched product -Wasabi Rice Wrap that will give your taste buds a new level of surprise. By using Innity's mobile underlay ad unit, once scrolled into view, users could view an animation along with a promotional video to attract users to give it a try.
Advertiser: KFC QSR Stores Sdn Bhd
Media Agency: Universal McCann Malaysia
Format: Innity Mobile Underlay
---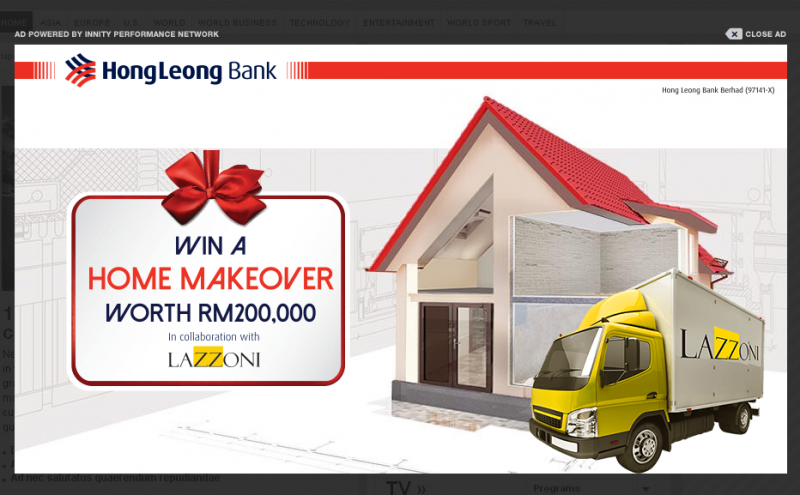 It was indeed great news for those who wanted to decorate their home. Last month, Hong Leong Bank gave out a home makeover worth RM200,000 to those who signed up for Hong Leong Bank's property loan scheme. In order to increase awareness for the promo, Hong Leong Bank opted for our Lightbox which was filled with animated guidelines of joining the contest. Users could also click through to get more details on their website.
Advertiser: Hong Leong Bank
Media Agency: MediaVest
Format: Innity Lightbox