Innity's Creative Campaign Of The Month
Here are some creative ads we created for our clients in January that's worth a shout out! Click on it to watch how it works!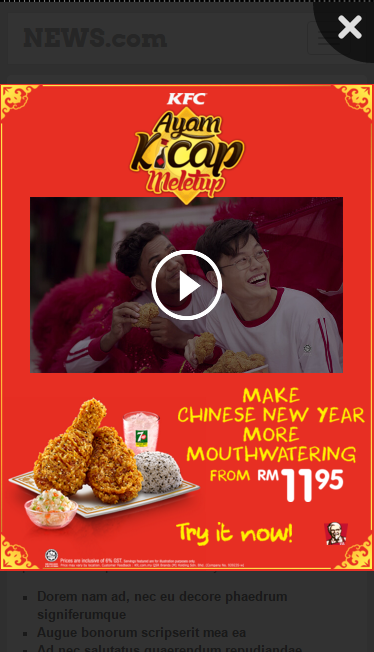 Drool over the mouthwatering KFC Ayam Kicap Meletup with steaming hot seaweed rice this Chinese New Year! We're pleased that KFC utilized our mobile first view ad unit, where viewers could check out the meal set along with a 30-second TVC to increase their consideration! Call to action was encouraged with a "Try it Now" button where viewers could make an order online immediately.
Advertiser: KFC QSR Stores Sdn Bhd
Media Agency: Universal McCann Malaysia
Format: Innity Mobile First View
---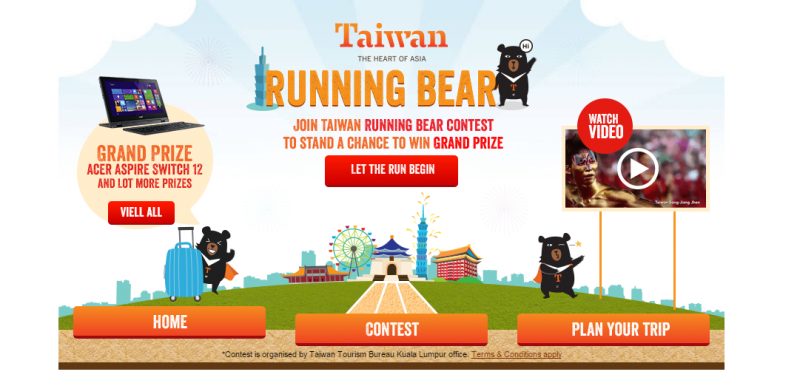 Taiwan Visitors Association Kuala Lumpur wanted to promote Taiwan as one of the top travel spots for Malaysians. Therefore, the Innity created a cute Running Bear game within the ad format. The association used our Wowfi First View ad unit to invite users to join the contest to win prizes once they were connected to the respective outlet's WiFi. A promotional video could also be found in the ad and viewers were directed to the official website to get more info on visiting Taiwan.
Advertiser: Taiwan Visitors Association Kuala Lumpur Office
Format: Wowfi First View
---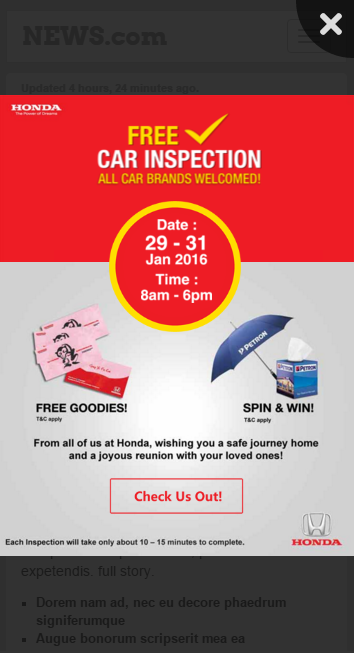 Rarely can we find a brand that is so thoughtful to care about our safety on the journey back home during the festive season. Honda Malaysia came up with the idea by offering free 32-point inspections for vehicles from all car brands. Using our Mobile First View ad format, the ad took over the whole mobile screen where viewers were able to get information of the campaign such as free goodies, inspection locations, date and time. The ad then continued with the call to action page where users could go to their official website to know more.
Advertiser: Honda Malaysia
Media Agency: Dentsu Media Malaysia Sdn Bhd
Format: Innity Mobile First View
---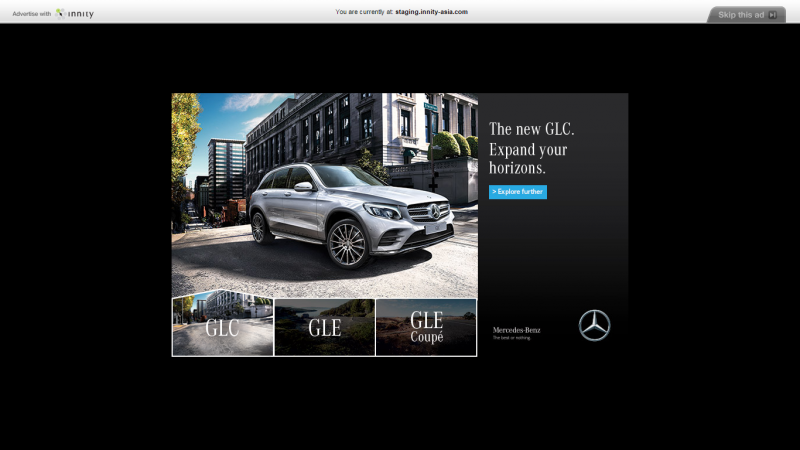 Mercedes-Benz is bringing a new breed of luxury SUVs to Malaysia. To promote it, Mercedes-Benz used Innity Site Take Over to showcase the SUVs. The large canvas takes over the entire screen for guaranteed exposure. The ad keeps it classy and simple to gain curiosity of the viewers to click 'Explore Further'.
Advertiser: Mercedes-Benz Malaysia Sdn Bhd
Media Agency: MEC Global Malaysia
Format: Innity Site Take Over
---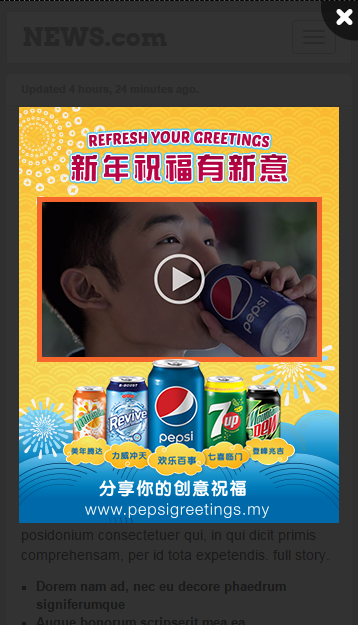 For this coming Chinese New Year, Pepsi Co prepared greetings for viewers to share some creative and personalized greetings with their family and friends online. This meaningful campaign used our Mobile engage ad unit where users were prompted to swipe on the ad to expand it and launch the promotional video for maximum engagement.
Advertiser: Pepsi-Cola International, Cork
Media Agency: Mindshare Malaysia
Format: Innity Mobile Engage
---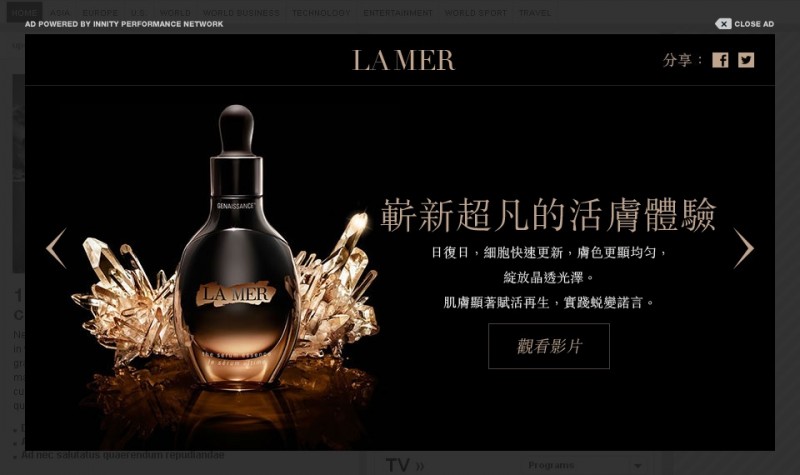 La Mer launched an age-transcending serum essence with the Innity Lightbox.  Viewers were invited to click in to view the promotional video that perfectly showcased where the serum came from and how it can transform their skin. The ad highlighted the history, serum ingredients, and its functions in a minimalistic classy way to match the product. Last but not least, viewers were able to share this awesome product on their social platforms by just a simple click.
Advertiser: La Mer Hong Kong
Media Agency: Havas Media Hong Kong
Format: Innity Lightbox