Innity Campaigns Of The Month [April]
This month we are going to share some of our awesome and creative ad campaigns that we did in April. Click it to see how they work.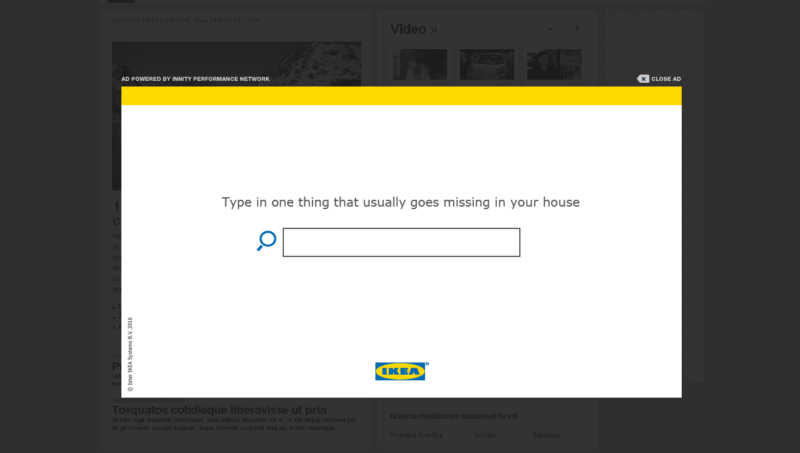 Ikea promoted their smart storage solutions by using the Innity Lightbox. What makes this ad campaign creative and interactive is that there was only a simple open question within the Lightbox which drove curiosity. Users were prompted to answer the question and a range of suitable Ikea's storage products were then showcased. Users could also find out more on the latest storage products by clicking on the ad. Smart and creative, we like!
Advertiser: Ikea
Agency: Vizeum Media Services (M) Sdn Bhd
Product: Innity Lightbox
---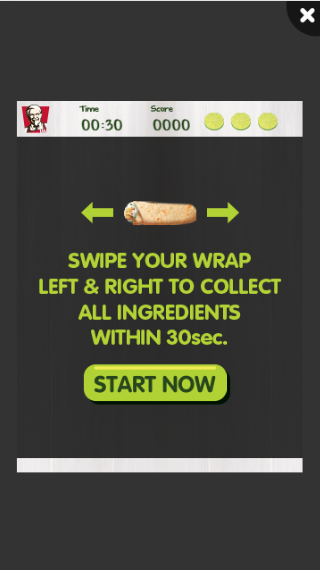 How to make an ad more fun? Recently, we created a fun mini game in our Mobile Engage ad unit to our KFC client to promote their Yuzulime Wrap. Mobile users could pull up the ad at bottom of page and start to play the game. Users had to swipe left and right to collect all the ingredients needed for making a Yuzulime Wrap, and at the same time learn about what is actually in the Wrap. Users could share their score by just clicking the share button.
Advertiser: KFC_QSR Stores Sdn Bhd
Agency: Universal McCann Malaysia
Product: Innity Mobile Engage
---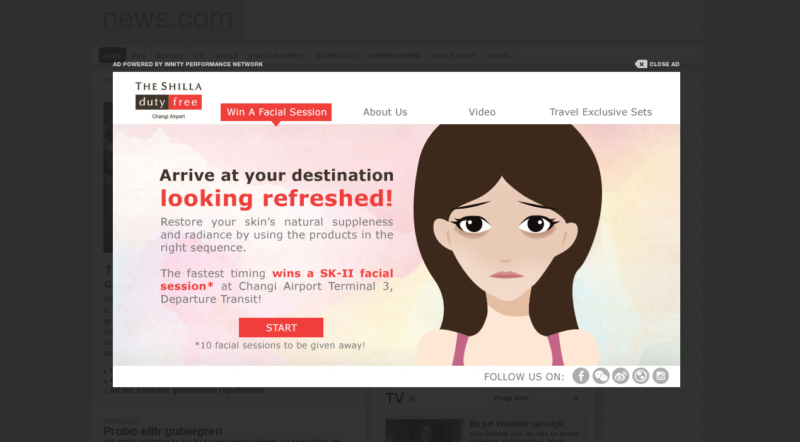 The Shilla Duty Free has the largest beauty offering in Asia Pacific airports. In order to drive awareness among the online public, they worked with Innity to come out a fun Lightbox. The ad included 4 tabs where users could play a game to win facial sessions, learn more about The Shilla Duty Free, watch a promotional video, and browse through exclusive travel kits. Social sharing tools were also included in the ad for users to share the amazing offers on their social platforms.
Advertiser: Shilla Travel Retail
Product: Innity Lightbox
---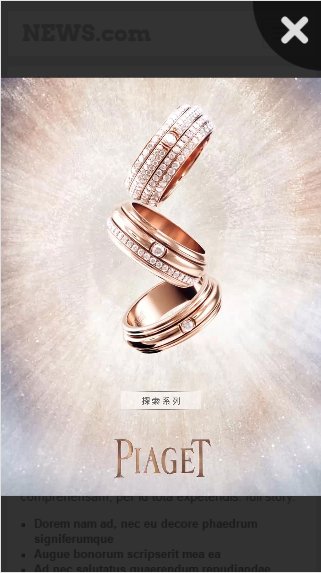 Piaget came up with a series of luxury jewelry called Possession, which we think will be hard for the ladies to resist! To catch the attention of their audience (especially the women), Piaget chose to use the high impact Mobile First View ad unit to house their 15 second promotional video that showcased the well-designed diamond rings. Once users tapped on the ad, they were directed to the official website of Piaget to learn more about the exquisite jewelry.
Advertiser: Richemont Group_HK
Agency: Starcom MediaVest Group (HK)
Product: Innity Mobile First View
---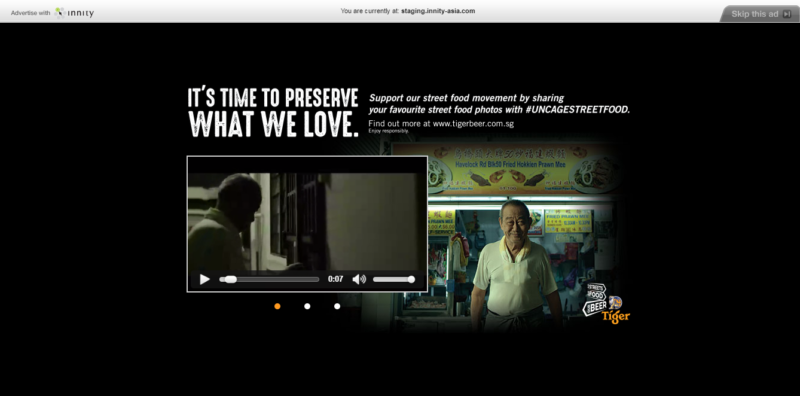 We created a social hub for Tiger Beer to bring together all social postings from their "It's Time To Preserve What We Love" campaign. To drive more traffic to the hub, TIger Beer used Innity's high impact Site Take Over ad unit to attract people's attention. There were also 3 auto-load  promotional videos telling 3 different kind of stories. Users could click on the ad whine led to the social hub to know more about the campaign.
Advertiser: Tiger Beer
Agency: Starcom Media Worldwide
Product: Innity Site Take Over