A Day In The Life of a Senior Business Development Manager in Innity
Get to know more about Ms Mei Kuan, and her life as a Senior Business Development Manager in Innity!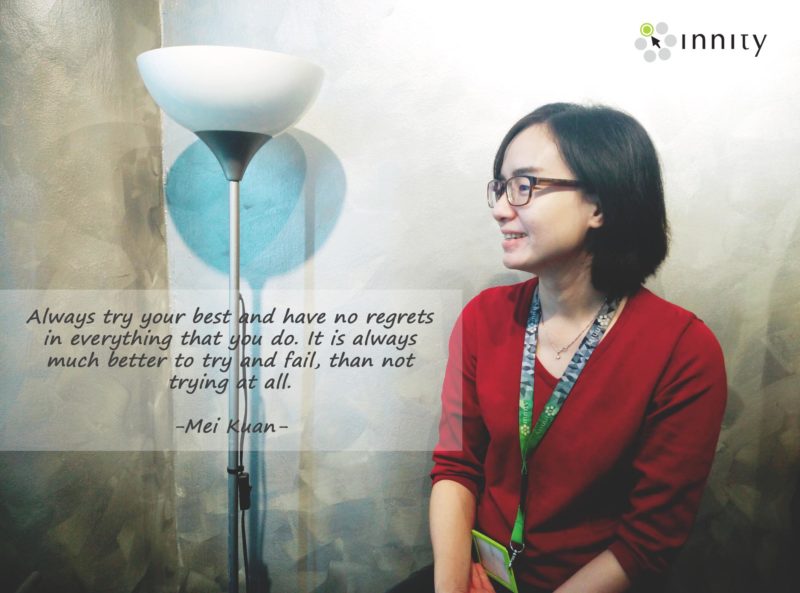 Good day Mei Kuan! So, can you tell us what a Senior Business Development Manager at Innity does?
Maintaining key publisher relationship is part of my role as well as ensuring my team achieves each of their KPIs. I also support the regional business development team in terms of publisher management and ad products. Last but not least, I am also part of the product development team where I have to come out with ideas and feedback for product creation and also document all the products information and to ensure all our products run well across publisher sites.
What comprises a typical day for you?
A great breakfast to kick-start my day! I believe that having a good breakfast gives me the boost to make sure I feel good and ready to start my day. After that, I prioritize my day's to-do list and map out the rest of my day based on the urgency of each task.
So, how do you manage to keep up with the new trends of the industry?
I subscribed to newsletters of a few media sites such as Digiday. I also will spend some time to read our company's internal industry newsletter where it covers a wide range of useful information and industry news. Other than that, having a bi-weekly sharing session with my team helps ensure the whole team is up to date on the trends as well.
What is your favourite part of the job role?
I enjoy analyzing performance of products and building up good relationship with publishers.  I also take pride in crafting good packages for our sales team. Furthermore, I like seeing my team members grow and work independently; I'm glad when I see them performing well at work. All these things add up to give me the push to go further in my work.
Any advice to give to those who are interested in starting a career in the Business Development Department or even as an Business development manager; like yourself?
I personally think that, you must have a positive working attitude, and problem solving skills as being in a business development team in Innity requires you to solve any problems and issues from publishers time to time – you must know who is the right person to seek for advice and help. Also you have to be proactive in maintaining good relationship with publishers as well as internal staffs. Most importantly, you have to be passionate and interested in digital marketing industry and keep up with the digital media trends to further understand the industry.
As a manager in your department, how do you maintain a good working relationship with the team to ensure everyone works happily and productively?
Be open minded and understand each of their strengths and weakness. Moreover, I think it's crucial to spend time on having personal conversations with them to get to know them better. I believe that a great leader should keep her/his eyes open for ways to help out not only with work issues but also personal issues if any. Oh yea, we also have movie outing sometimes to have fun together!
What is it like to be an Innitian?
We are just like a big family! I am surrounded by people who are generally kind, friendly and helpful. It's definitely a great place to work at.