Innity's Campaigns of the Month [August]
These are some of Innity's creative campaigns that we handpicked from a few countries, just for you!
Scroll down and click to see what we mean by creative campaigns!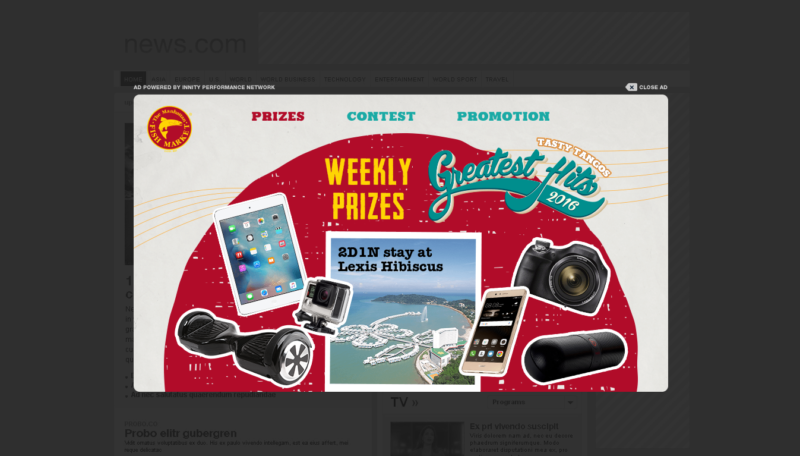 We managed to creatively promote the campaign for The Manhattan Fish Market using our crowd favourite ad unit, the Innity Lightbox, as it allows them to display all of their content needed to be conveyed to the audience. There are 3 tabs in the Lightbox;
1st tab: Displaying the weekly prizes to be given – to create more attraction
2nd tab: A fun mini game for the audience to play and share it on Facebook; be in the running to win the weekly prizes.
3rd tab: Promotion for the different kinds of meals according to the number of pax.
Advertiser: The Manhattan Fish Market
Agency: Media Consortium Corporation Sdn Bhd
Product: Innity Lightbox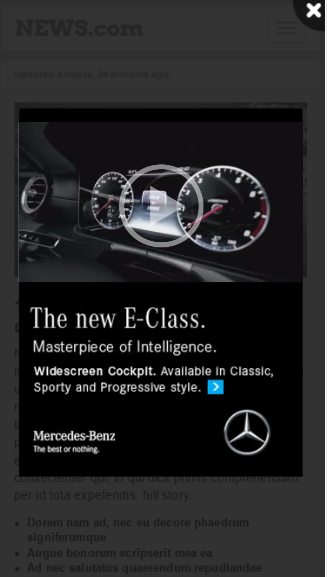 Mercedes Benz promoted their campaign on the newly launched E-Class using our ad unit, Innity Mobile Engage Pull Up. To keep up with the elegance of the car, we've also created the ad, just as elegant with a touch of creativity – instead of the promotional video playing by itself, we've decided to give the audience a little sneak peak of the video without you needing to click on the play button.
Advertiser: Daimler South Asia
Agency: MEC Global Singapore
Product: Innity Mobile Engage Pull Up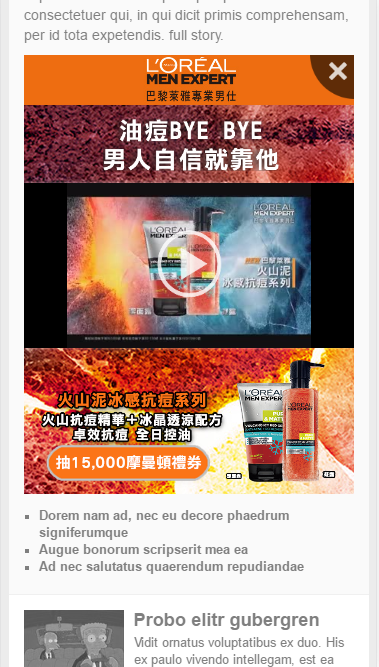 Loreal chose to promote their campaign with our newly launched ad unit, Innity Mobile Grow. The ad format gradually 'grows' into a large canvas as users scroll down the page together with a 15 seconds promotional video alongside a striking display background for maximum awareness.
Advertiser: Loreal Man
Agency: Carat Media Taiwan Ltd
Product: Innity Mobile Grow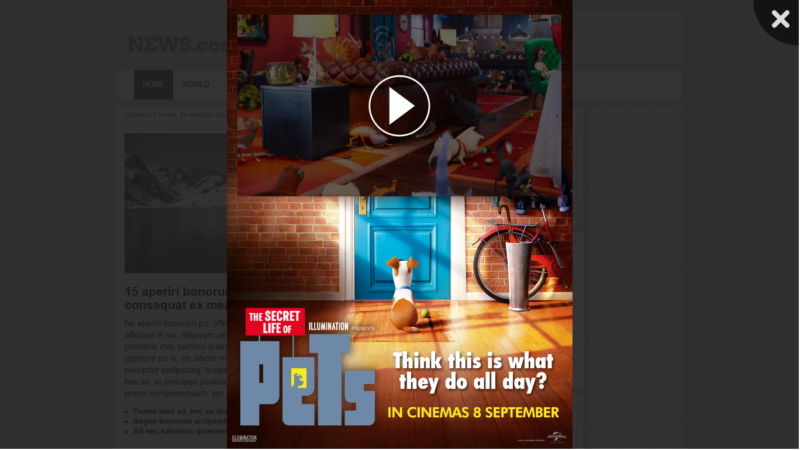 Having United International Pictures use Innity Mobile First View to promote their campaign can most certainly get the maximum awareness as the ad format takes up the entire screen. Moreover, with the background display being so colourful; users are immediately attracted to its visuals and colors. What more when there's a promotional video as well!
Advertiser: United International Pictures
Agency: Mindshare Malaysia
Product: Innity Mobile First View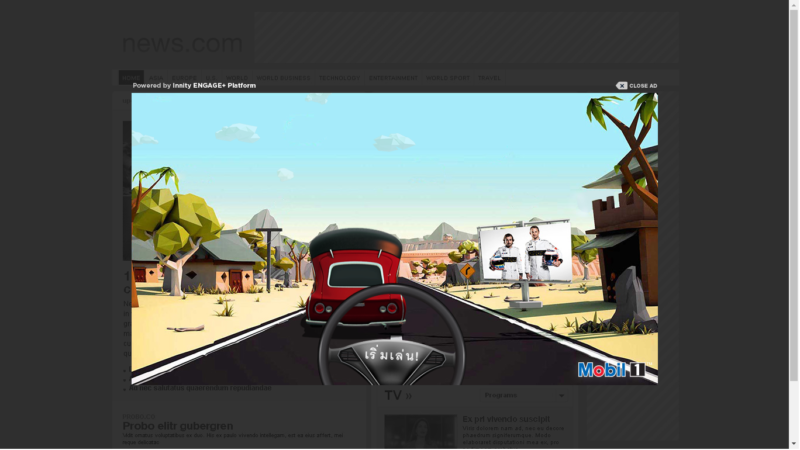 Most of the creatives are usually a display picture of real characters alongside with a promotional video, however, ExxonMobil used Innity Lightbox to promote their campaign and took it into another level. What's different about this ad is that most of the graphics are animated and the ad is like a video, but only the car, steering, and the clouds will be moving. Wherever you click on the ad, it directs you to the main website which then allows you to play a fun mini car game!
Advertiser: ExxonMobil
Agency: IPG Mediabrands (S) Pte Ltd
Product: Innity Lightbox