Introducing Our Latest Products – Mobile Canvas & Mobile Cards
It's important to be creative; we practice creativity on a daily basis. Creativity exists when we need to create content, to build relationships and definitely, to create revenue.
So, let us get things rolling for you with 2 of our latest creative mobile ad formats: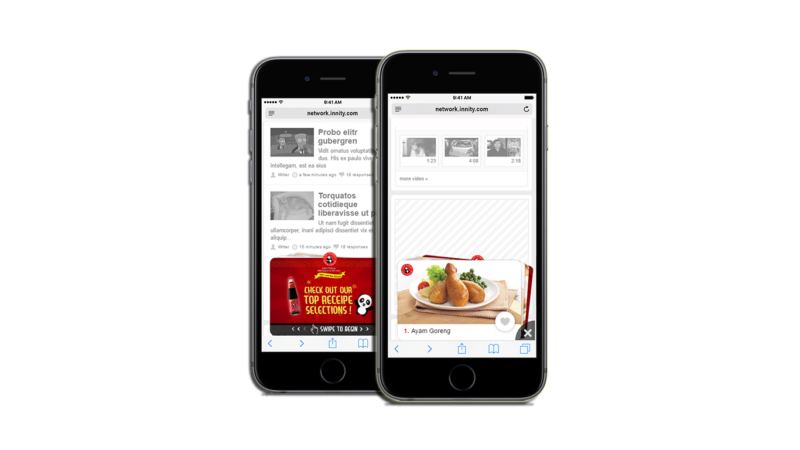 MOBILE CARDS
Get creative with Mobile Cards! The ad format allows users to swipe to reveal the card contents for user engagement.
Highlights: 
#user-interaction
#viewability
#sequential story-telling

How it works: 
The ad displays at the bottom of the page. Users can slide left or right to view all the cards' contents.
Check out the demo to get a feel of it!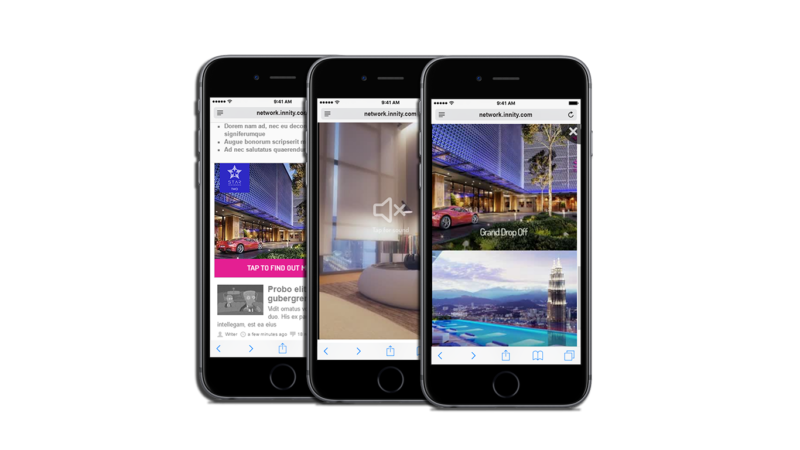 MOBILE CANVAS
Mobile Canvas offers an extensive space for rich content and user engagement! It appears as a full-screen unit after users tap on an invitation ad.
Highlights: 
#genuine-engagement
#full-screen canvas
#high-impact

How it works: 
A 300 x 250 ad will be shown on the page. Users are encouraged to tap on it to expand the ad. Once it has expanded, users may tap on the arrow or scroll downwards for the next canvas.
Check out the demo to experience it!
Interested? Get in touch with us at marketing@innity.com to find out more.