A Day in the Life of Team Leader of Platform Development in Innity Malaysia
Meet Cha, a friendly and incredibly patient guy who we all love! He has been with Innity for 8 years now and has since risen to become the Team Leader of Platform Development. When not busy with work or family duties, he can be found playing computer games, and watching movies (not necessarily at the same time). So, let's get to know more about him shall we!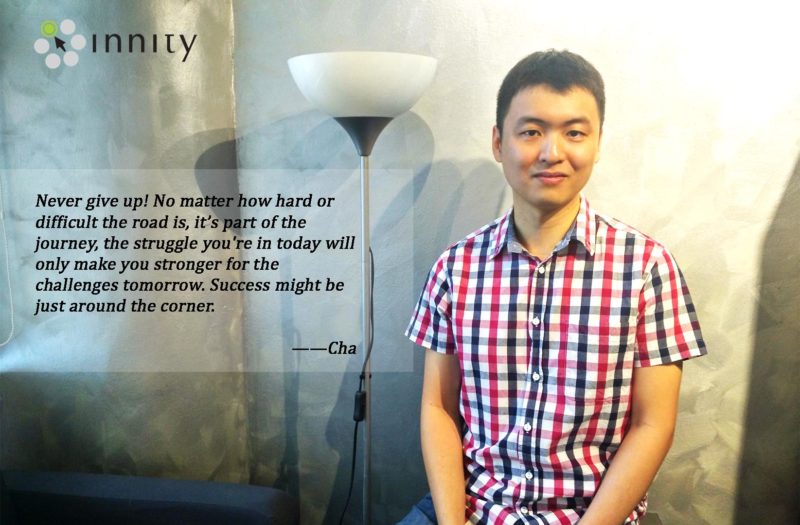 What are your key tasks as a Team lead of Platform development at Innity Malaysia?
My main task is to oversee the development of our company's main platform Advenue, this involves doing some maintenance and support on the platform, planning on new developments, and of course managing my team members that are all working on the platform.
What comprises a typical day for you?
– check and reply emails
– discussion and follow up on team members' tasks
– planning on new features/enhancement on the platform
– keeping myself up to date by reading technology or digital advertising articles
– and of course, some programming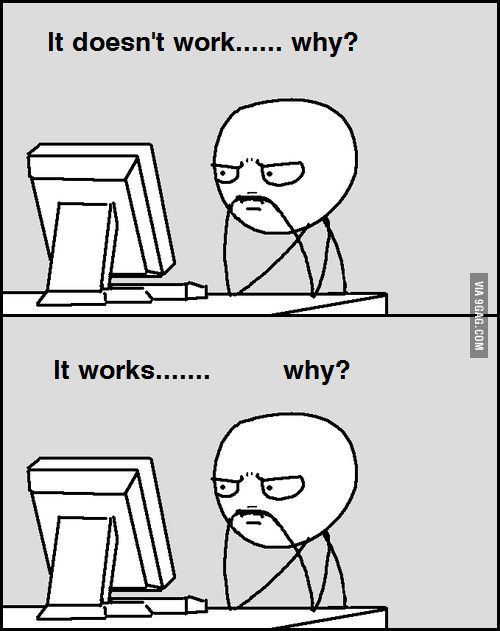 How did you land at Innity?
Innity was my second job, my first job was with a small software company that unfortunately closed down after operating for few years. So, I started looking for jobs and saw a job post from Innity, and I went for the interview. I still remembered it was our CEO and my manager that interviewed me that time, I took the offer without much consideration as I know this would be a good opportunity for me to grow my career.
What's the best thing about your job role?
I get to write codes myself and have a bunch of software developers working with me. What more could I ask for?
What are the challenges in your job role?
As our main platform is growing larger each day, scaling the system is one of the most difficult task. Developing a system that handles 100 users compared to 100,000 users is very different, a lot of detailed planning is required, and we need to find ways to optimize all of our processes. Another challenge with this job role as a team lead is to identify each team member's strength and embracing them, and making sure we are contributing values to the company's business and culture.
Can you tell us about your passion for digital advertising and why you chose this industry?
Before I joined Innity, I have basically zero knowledge on digital advertising, but as time goes by, bit by bit, I started to learn more about digital advertising, and this resulting in my passion for digital advertising. This industry is a very interesting one, as it's evolving at a rapid speed, especially in this information age, where people are constantly online with mobile devices.
How do you manage to keep up with the new trends or new technology of the industry?
To keep myself up to date, I read technology blogs, get myself involved in forums and communities, subscribe to frameworks and technologies I use, so I receive an email whenever there is a new version/changes. And try out new technology, and see how it can help us to deliver better features or reduce costs.
Any advice to give to those who are interested in starting a career in the Research & Development Department or even as a Team lead like yourself?
This industry is evolving very fast, don't be afraid to try new things, keep yourself up to date is one of the most important thing if you are in Research & Development, since you will be relying on these technologies for your daily work. And another advice would be, normally software developers are not good at communication, especially with non-technical people – it's important to learn how to communicate effectively. This is crucial when you are the team lead.
How do you maintain work-life balance?
It's difficult to strike that balance, but I try my best to separate my time for work and life. During working hours, I stay focused and concentrate on completing all the work that has been planned. And during personal time, I spend my time with family and friends, having some hobbies such as playing games, shopping, watching movies. And at least once a year, make time for a holiday, be it local or overseas vacation.
What is it like to be an Innitian?
Being in Innity has been a wonderful journey for me, with all the ups and downs, and all the things I have learned here. I am glad to be an Innitian, Innity has become part of my life!