[MAY] HOKK Fabrica is Innity's featured Publisher of the Month
They have nearly all the info that every woman might be looking for. They are HOKK Fabrica, a Hong Kong Publisher that shares about women's fashion, beauty, lifestyle, art & culture and people. One thing we love about their site is that they create original videos, where readers could always have something new and original to inspire them. They have their own content and it's unique in their own way.
We're glad to have the opportunity to interview the creative director of the site, Lili Ng. Read on to see what she has to say!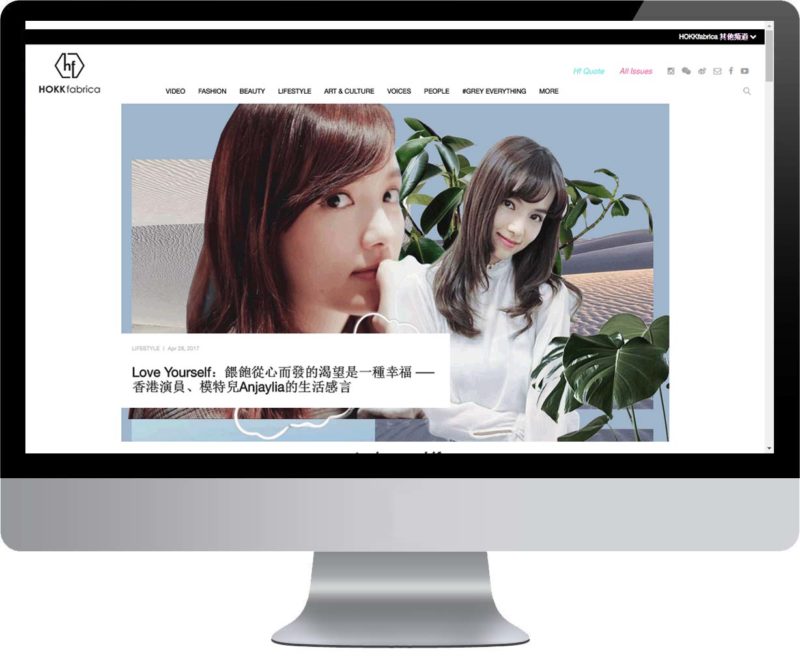 1)Let's start with the basics. What is HOKK fabrica all about?
HOKK fabrica (Hf) is an independent digital platform for women by women. We are a team of driven modern women who embrace a common vision that there should be diversity and uniqueness in beauty, style, art and culture.
2) Who are your targeted audience/readers?
For the bold and confident woman, who are millennial-at-heart and fashion-and-socially conscious.
3)What is your strategy to stand out from your competitors?
We hope to be more than a content provider. What we have really focused on is to build HOKK fabrica as a media brand who offer carefully curated content that represent a consistent brand voice. We also give great emphasis on developing our own style of visuals that make us recognisable, thus providing our community a unique reading experience.
4)As a publisher, what challenges are you currently facing in this highly dynamic online industry?
The challenge would be to keep a constant lookout for new and creative approaches to connect with readers. What we have always believed is to never lose focus on creating better content and expanding our community.
5)What can you share with us about building content for the site?
Content has to be curated, original and offers some sort of value for the community of readers we're connecting with. I would say the content we put out there not only sums up who we are as a media brand, but also reflects a lot about the community we have out there and also what matters to them.
6) Any words of wisdom you'd like to share with new and aspiring new publishers?
Be authentic yet adaptive.
7) What role does Innity play in your business and what do you like about working with Innity so far?
It's only been 2 months since working with Innity and we have already gained a lot of insights into growing our brand product offerings. We are excited to work with them together on future projects.
8) Where do you see HOKK fabrica in 3 years time and what do you hope to achieve?
We see ourselves continue doing what we set out to do at the beginning; relate, connect and inspire our community in different ways.