8 Digital High Impact Ads Brands Will Use this Quarter
When Google's browser, Chrome, implemented its blocking of annoying and intrusive ads in 2018, advertisers are forced to adapt. Consumers are increasingly frustrated with ads that disrupt their experiences when browsing online which is why Chrome has led to filtering out sound-on auto-play and pop-ups.
Online ads can either be a hit or a miss. Although intrusive ads catch users' attention with a wider space to relay the message, two things could be compromised: the publisher's credibility and the user's feelings towards the product or brand.
An age-old tactic to be noticed is to become the loudest one in the room. Like how we used to sell our wares on street corners, advertisers shouted at the top of their lungs "Notice ME!" in the form of disruptive digital media. Instead of relying on the traditional way of advertising wherein only one side (brands) do the talking and the other (audience) sits and listens, digital has fostered an environment where both sides can interact with each other. With brands and agencies coming up with newer, more innovative executions, it seems like the future is here and we must adapt to the consumers' changing needs.
Eventually, a group of marketers together with brands and tech companies decided that there was a better way of being noticed. We at Innity needed to start thinking outside the box. With user experience in mind, we thought that instead of being the loudest one in the room, why not be the smartest? Or the prettiest? Truth be told, we couldn't decide which one to be, so we became both.
A NEW BREED OF HIGH IMPACT ADS
From the advent of single-site buys all the way to the use of programmatic and social media, Innity has been spearheading the advancement of digital advertising in the region for the past 20 years. In the past two decades, we've come to recognize the value of authentic interactions within the digital landscape however rare this may be.
Powered by advanced data management technology, we found out that we didn't need to be annoying to get noticed, we just needed to reach the right audience with relevant content. The result? Less media wasted and drastically improved engagement and clickthrough rates.
As a digital media transformation partner for agencies, advertisers, and publishers including prominent websites such as CNN, Inquirer and PhilStar, Innity has also partnered with Coalition of Better Ads in improving the online ad experience for both brands and consumers.
Innity unveils a new breed of ad formats designed for engagement and built for impact. This new generation of rich media executions ensures a seamless user experience for its audiences and guaranteed visibility and exposure for its advertisers.
1. Lightbox Story
Engaging short-form content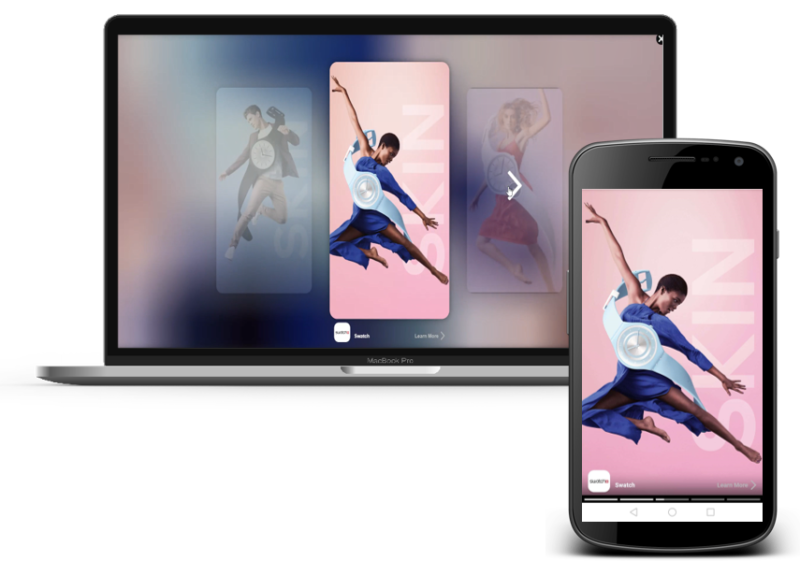 Highlights: #genuine-engagement #full-screen #rich-content #responsive
The ad expands from a standard banner unit upon user engagement and scales to a card-story based environment where the audience can consume short-form content.
Best Use: With its multi-frame functionality, you can easily extend your Instagram story material on mobile to desktop.
2. Responsive Balloon
Cross-device Viewability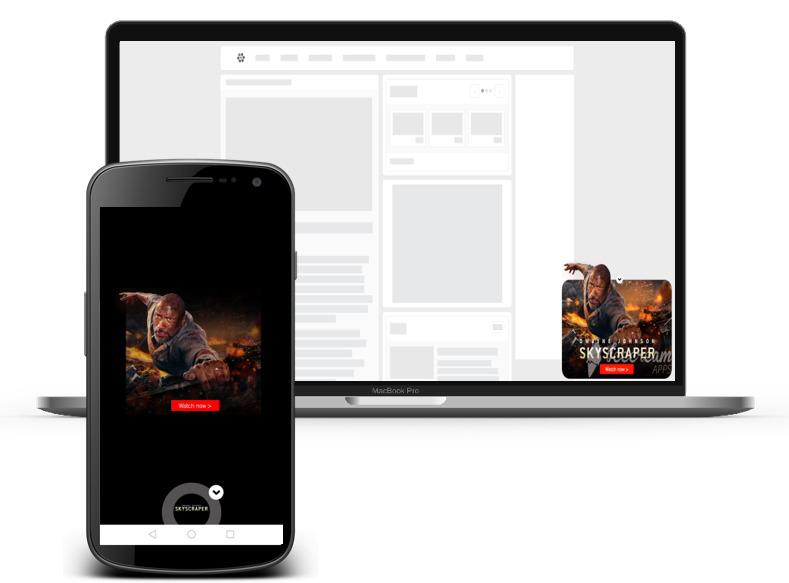 Highlights: #cross-device #viewability #response #recall
Responsive Balloon ad is an overlay unit that appears at the bottom right corner on desktop pages and at the bottom center on mobile pages.
Best Use: Awareness campaign
3. Desktop Skinner
Full Branding Experience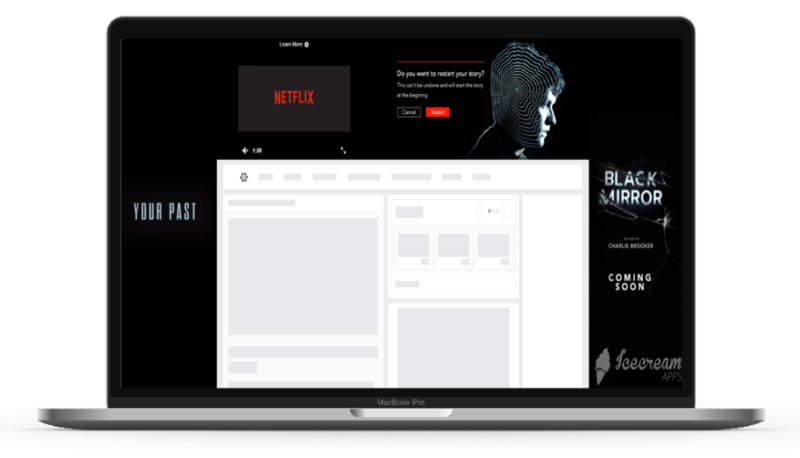 Highlights: #responsive #viewability #high-impact
Skinner ad appears covering the background of the publisher's website on large view.
Best Use: Brand Awareness with Video Component
4. Mobile Skinner
Swipe for Full Experience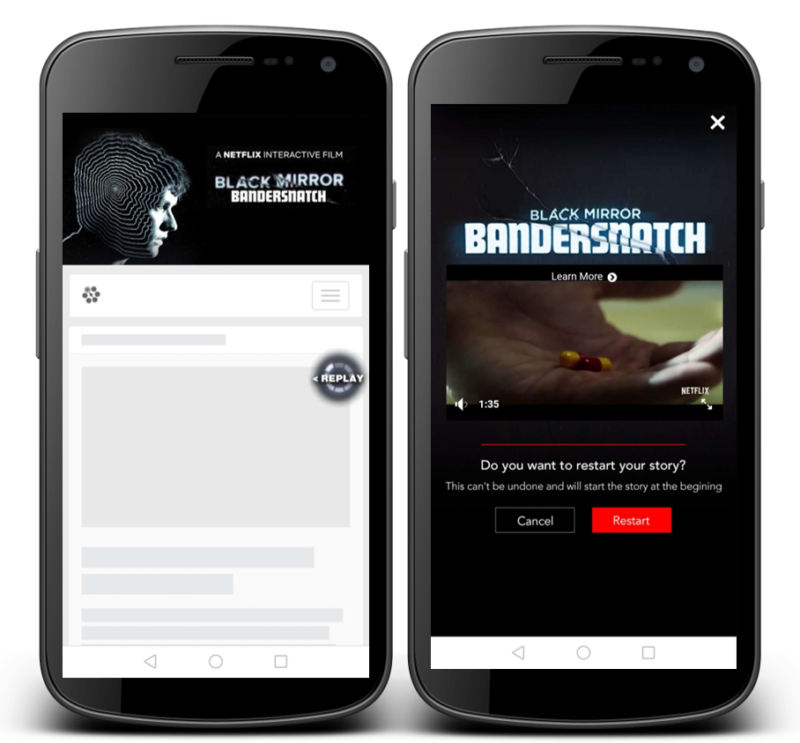 Highlights: #responsive #viewability #high-impact
In a mobile environment, the ad appears covering the background of the publisher's website on large view. The ad will fully overlay the page once the user engages.
Best Use: Brand Awareness with Video Streaming
5. In-Read Video Plus
Continuous Video Experience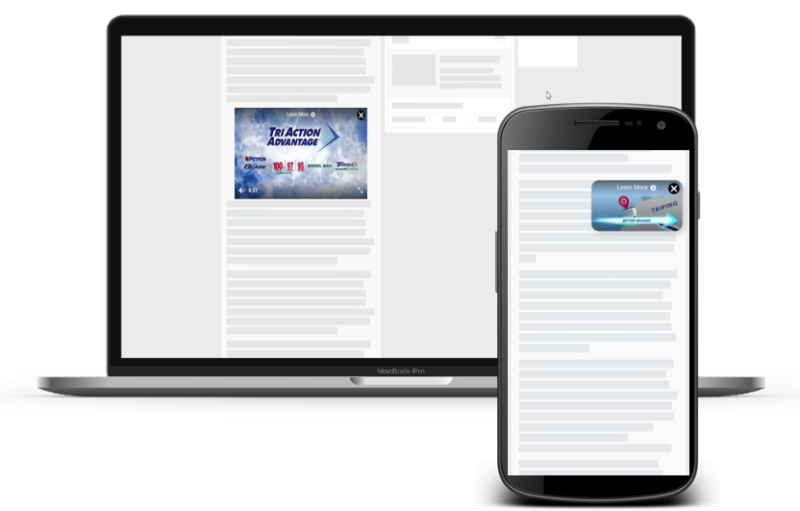 Highlights: #responsive #in-stream #visibility
In-Read Video + appears as users scroll through the content. The video starts to play once it has reached at least 50% in-view. It will continue to play in a pop-up when the video is scrolling out of view.
Best Use: Brand recall and to increase video views
6. Flex Frame
Dynamic Brand Impact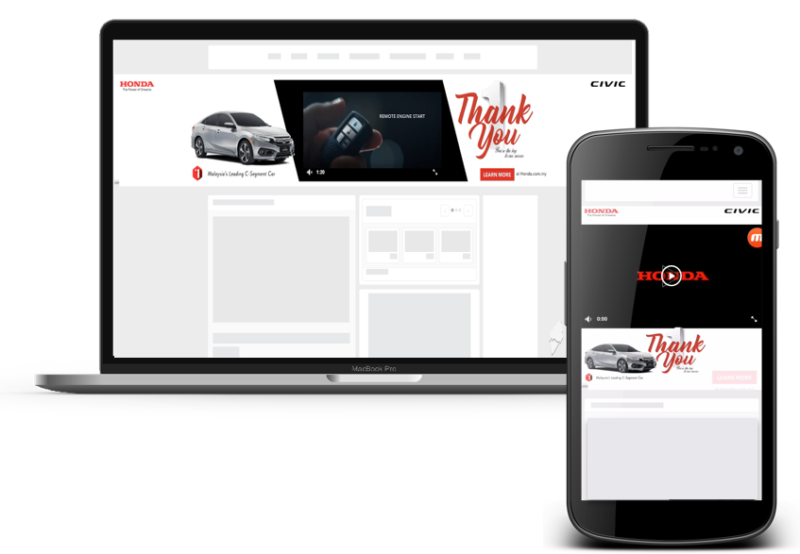 Highlights: #large #responsive #in-stream #visibility
Flex Frame is a large format cross-platform ad unit that appears in-stream and dynamically resizes depending on display width.
Best Use: Awareness campaign with video streaming
7. Mobile Roller
Interactive scrolling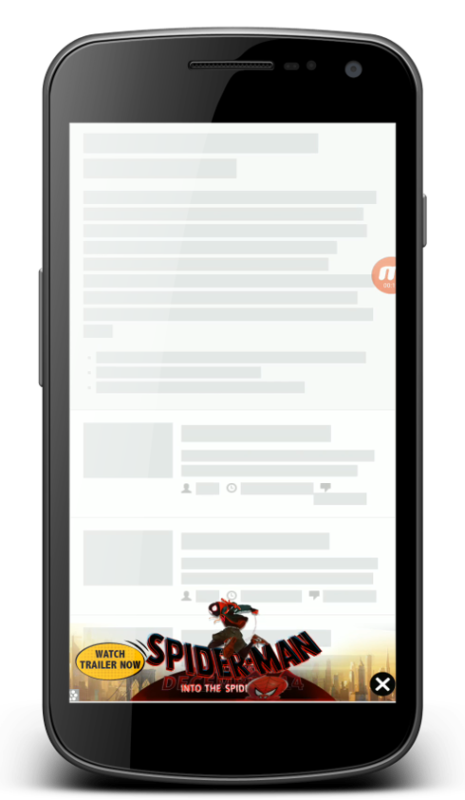 Highlights: #scrolling #highimpact
It is a new addition to the mobile suite. Mobile Roller is a new way for brands to express their message by rolling it in when the users interact with the page where the ad is on.
Best Use: Interactive ad best in creating brand recall
8. Footer
Hover to Interact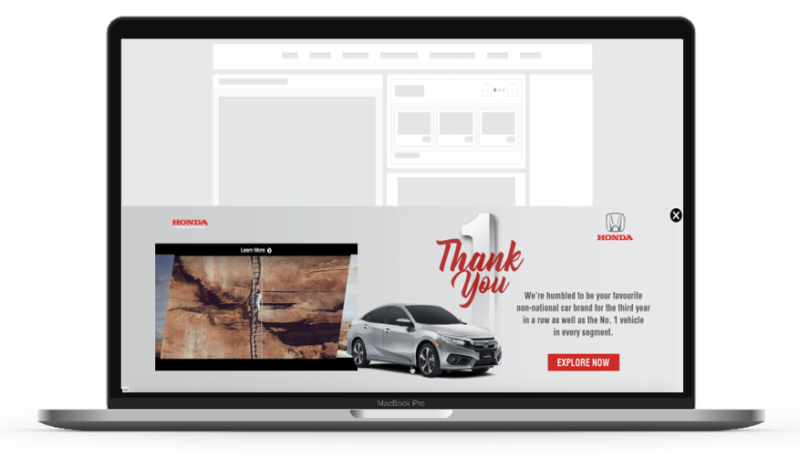 Highlights: #sticky #large #full-stretch #rich-content
Footer ad sticks and stretches across the browser bottom and expands to a rich experience for the audience once engaged.
Best Use: Awareness with video or TVC component
Beneath these stunning executions lie the Data Management Platform (DMP). As everything in the digital landscape can be quantified, the DMP seeks to maximize the data gathered to give advertisers the power to build upon the learnings of previous campaigns. Rich insights from ad interactions coupled with customizable audience segments from Innity's extensive premium ad network give marketers an unparalleled advantage when it comes to recognizing and reaching relevant audiences.
As digital channels and ad limitations continue to evolve, brands will adapt their strategies to accommodate an ever-changing audience. Innity has always sought to empower its agency partners with the means to connect brands and their audience through a conversational approach. It is through this framework that we, as marketers, can nurture the industry into a sustainable platform where ideas can be communicated seamlessly. Because behind every impression served, every click delivered there lies an opportunity for real people to experience authentic engagements in this dynamic digital world.

Website: https://www.innity.com/
For collaborations, reach out to marketing@innity.com