Innity PH's First Workshop Puts the Spotlight on the Best Practices in Digital Marketing
With various platforms available online, how can businesses navigate the digital landscape and use it to their advancement? What are the best practices in the digital industry today that marketers should work on to keep themselves in sync with the ever-changing innovation?
These were the topics discussed at DigiTalk 2019 held last June 20 at ASpace Gallery in Makati City. The event was organized by Innity Philippines with the theme – Ready, Set, Go Digital: Best Practices in Today's Digital Marketing Landscape. Efficient online platforms, media planning hacks, and a panel discussion on the tips and tricks on what works for advertisers in this digital age were the subjects that highlighted the event. This is the company's first of many digital workshops lined up this year.



Professionals from various industries packed the venue to listen to digital marketing experts and speakers from a media company, automotive brand, and small-medium business owners. Two representatives from Innity Philippines shared their expertise on how brands should utilize online platforms to reach the right audience and remain relevant online.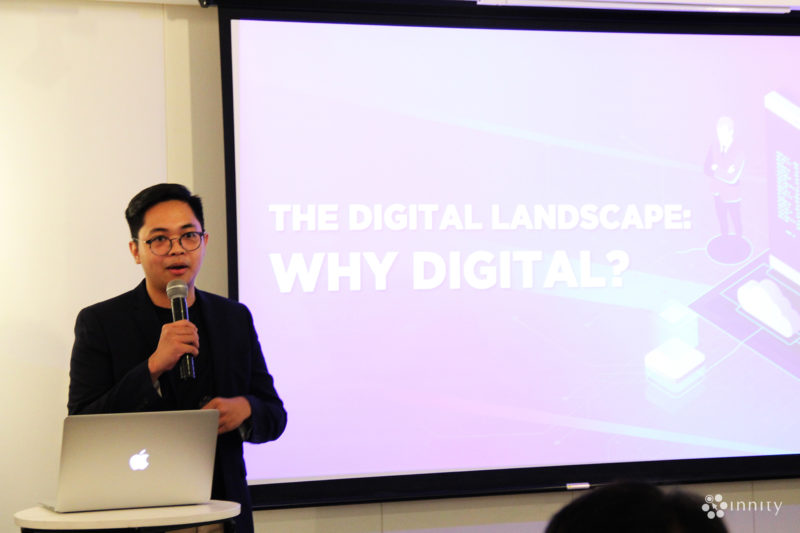 The first speaker, Kevin Dizon, Innity Philippines' Director of Sales, discussed efficient online platforms and buying models in his topic, "Digital Marketing Landscape." Dizon mentioned that people not only go online, but rather live online. He emphasized that brands have to take advantage of this fact given that most of the important decisions happen via the Internet.
Dizon also pointed out that everything is linear in digital marketing unlike in traditional marketing. "We start with awareness that builds up on consideration which leads to conversion, then retention. However, in digital, consumers can create their own path and can begin in different entry points which will ultimately lead to conversion."
Dizon gave a brief introduction of rich media ads, highlighting the importance of good user-brand interaction. "We can now create high impact executions in forms of quizzes, gamified executions or surveys to engage audiences who see our ad," he explained.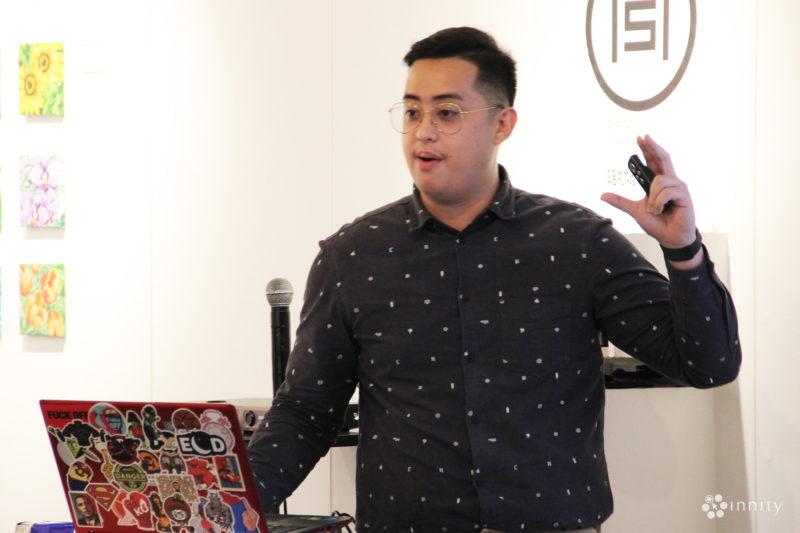 Next, Kirk Perez, Account Manager of Innity Philippines, gave a crash course on digital media planning. He outlined the steps in media planning from setting the objectives and targeting audience, to marketing strategy and plotting the visual media schedule. Perez highlighted the diverse use of media for each objective and shared the best practices when crafting media plans. "It's very important for brands to invest their time on market research. If you just get the demographics and the easily available data, your targeting is limited. You have to understand your audience behaviour so you can tailor-fit the media plan to give it the best chance to succeed", he emphasized.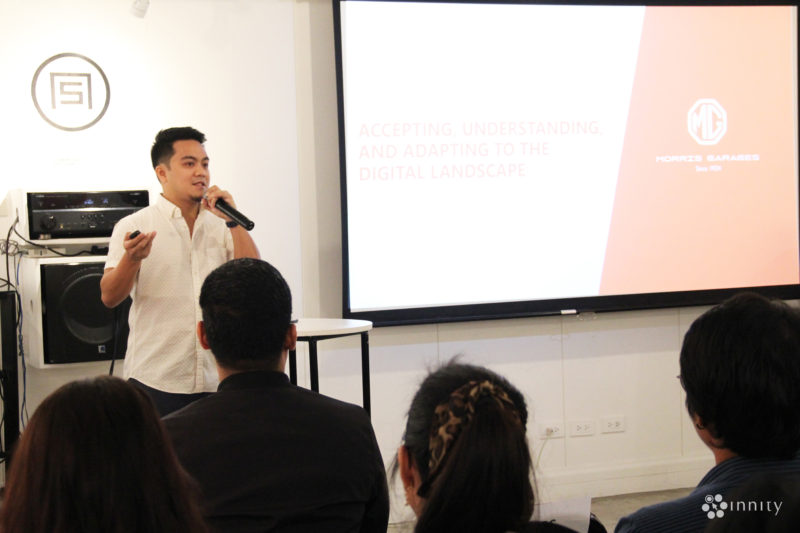 The third speaker, Chino Subido, PR Manager of MG Philippines, discussed his insights on building a brand through digital marketing, emphasizing on the relevance of content and collaborating with influencers. He shared some of the campaigns executed for MG Philippines, including #MGLive and tapping the right influencers, in order for the brand to reach the right audience as it is a new player in the country's auto industry.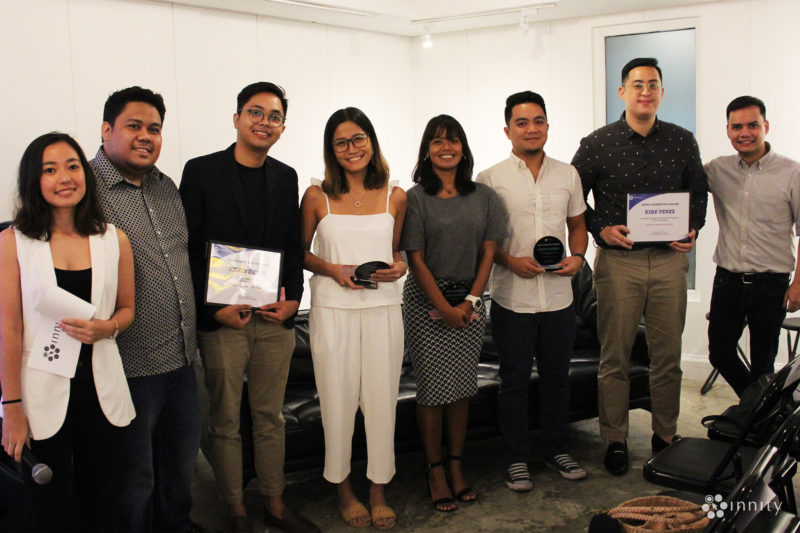 Lastly, Dizon and Subido were joined by visual artist Anina Rubio and Seazoned co-founder Gen Abanilla in a panel discussion. Dizon and Subido shared their insights on the importance of digital marketing to startups and SMEs, noting that there are digital media agencies that can help them strategize to reach the right target audience online. Rubio talked about how social media helped her business grow and that freelancers like her should bank on creating content. For Abanilla, creating relevant content and reaching out travel groups on social media paved the way for her freediving tour business to thrive.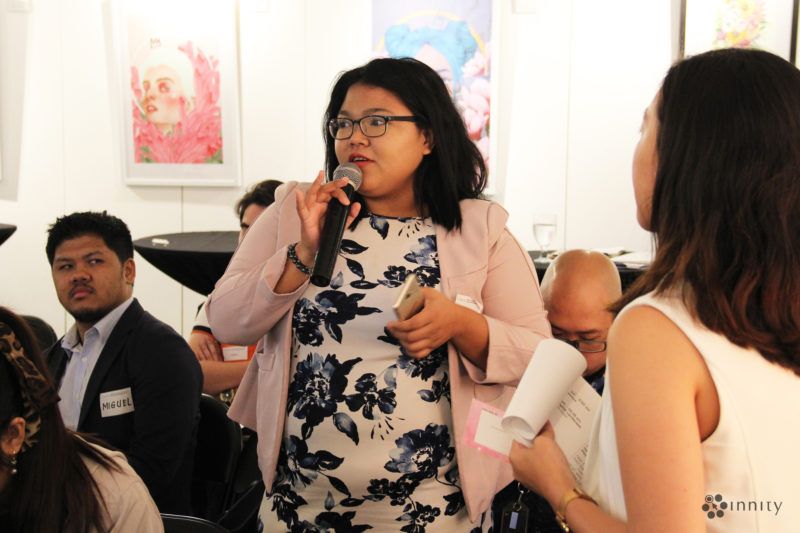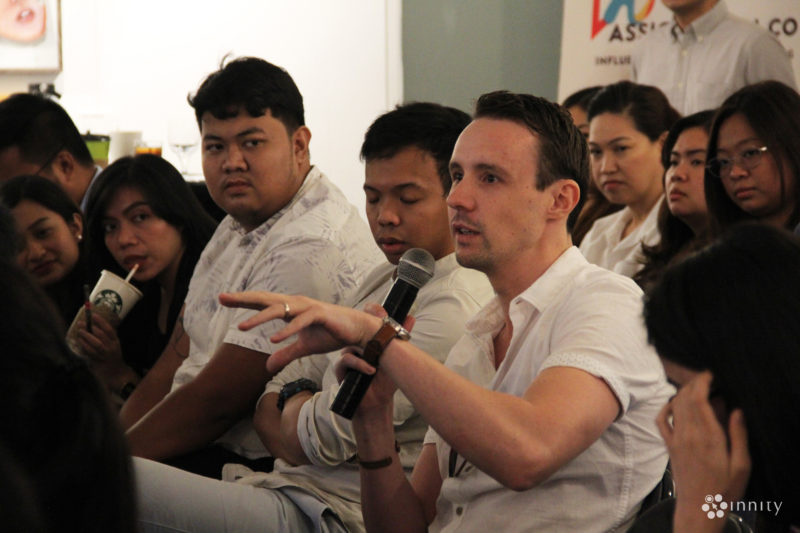 Innity Philippines' first DigiTalk in 2019 ended with the speakers and audiences tackling the challenges in the digital industry, as well as the innovations that come with it. With more people increasing their online presence in several platforms, the digital marketing landscape remains dynamic and exciting to both brands and consumers.
Event sponsors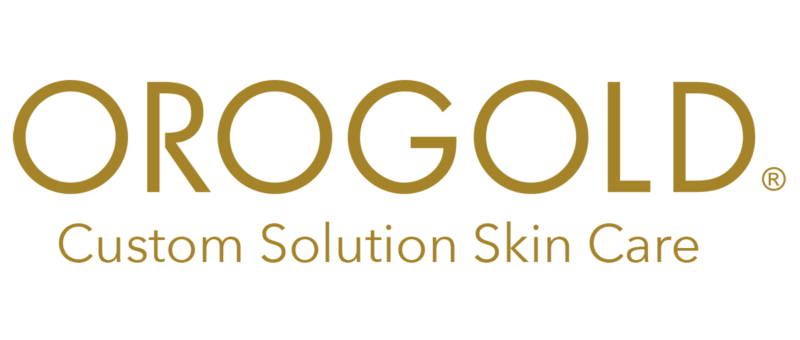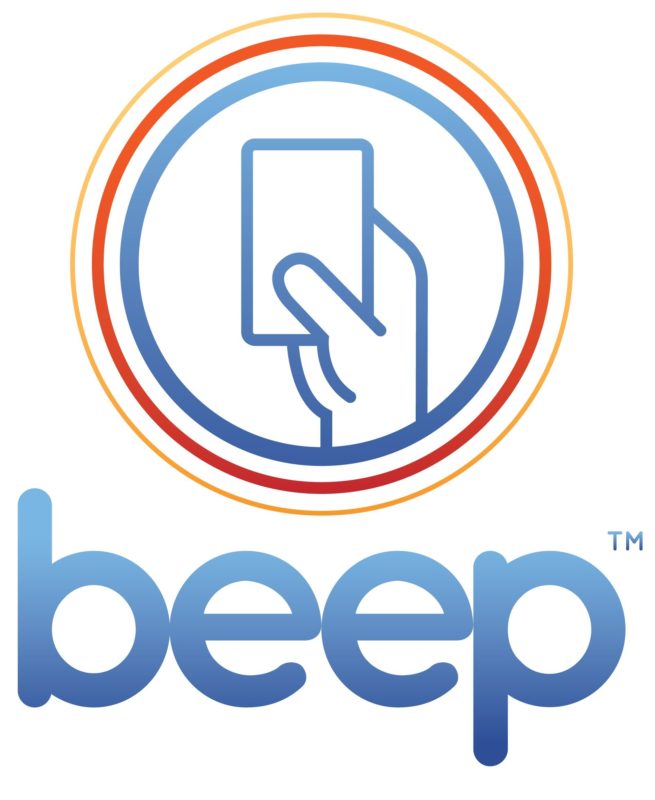 To see Innity's services, visit our website at www.innity.com
Follow us on Instagram and Facebook @innityphilippines
For collaborations, reach out to ph.marketing@innity.com