Part 1: The Impact of COVID-19 on Publishers in Malaysia
With the Movement Restricted Order (MCO) in place, it comes to no surprise that people have turned to the internet for communication and information. With the increasing demand for online content, publishers have naturally been affected as well. To understand more, we e-interviewed several publishers specializing in various topics such as lifestyle, parenting, and finance to learn how COVID-19 has impacted each of them differently.
1. How has COVID-19 affected your site?
WOB: Predictably, traditional ad spending has since been reallocated to the digital media space, as MCO has rendered newspapers and billboard ads obsolete. Covid-19 has created the awareness that it is important to evolve fast with the times, and moving digitally is the future.
GOODY25: As an online social media site, the direct effect of COVID-19 was definitely the amount of traffic it drives. With everyone being asked to stay home, the number of people going through social media platforms has definitely increased. However, the trend is slowing down as the government has loosened up on the restrictions for employees to return to work while some businesses are adapting to have their employees working from home.
iMoney: We have been seeing increased interest in broadband and insurance products. Visits to our Learning Centre and financial articles remain strong throughout the COVID-19 pandemic.
Beautifulnara: Although it has not affected us as significantly as physical businesses, there is definitely a huge change in our readers' consumption behavior. Generally, our traffic spikes during working hours but recently, consumption timings have changed.
theAsianparent: While we are not immune to the challenges that COVID-19 brings, we are thankful that our site's traffic is still stable. Now that parents stay home with their kids, they are searching for more activities to do on our site. This opens doors for us, from new clients to new collaborations.
2. What are the strategies or marketing plans that have been made in response to COVID-19?
WOB: For some of our heavily affected clients, we have taken the first step to provide complimentary postings at zero cost as a good gesture, in which we have received very positive and heart-warming responses. We also reached out and are working closely with all affected clients to understand their current concerns, making highly tailored arrangements with greater flexibility and value to advertisers. For SME business groups which were most affected by this situation, we've also run a half-price discount for all our services, with certain criteria.
GOODY25: Our site's objective is still providing quality and beneficial content to our readers, hence with the consumers' need for the latest news on the COVID-19 pandemic, our site has transformed to be more of an online newspaper rather than just an online lifestyle magazine. With timeliness as our first priority when covering news regarding the pandemic, we took on a shorter and more straightforward writing strategy to fit into the readers' needs, providing fast, short, and more factual based content.
iMoney: We've stepped up on our partnership efforts with financial services providers to leverage on each other's platforms and reach. We also offered promotions on our financial services marketing packages to our clients as part of our effort to help other businesses maintain a strong digital presence in the current financially challenging climate.
Beautifulnara: We understand the difficulties of clients having to meet the usual rates. As much as we want to reduce rates, sometimes it isn't quite possible. Hence we try to deliver more and allow payment terms to be negotiable.
theAsianparent: We've launched a COVID-19 micro-site on our platform to provide our parenting community with needed information during this period. We have also adapted our strategy and launched new initiatives to cater to the needs of our community - many who are working parents that juggles between homeschooling their children and their jobs. For example, part of our team has volunteered to carry out storytelling sessions, allowing parents to catch a 20-minute breather.
3. Were there any changes in the audience's behavior?
WOB: The time spent per article and consumption rate of our readers have increased and their tendency to click away from the page also decreased. Additionally, our metrics also showed an increase in returning visitors. A notable interest observed was the pick up of home improvement topics. The sentiments of the audience towards certain categories of people definitely shifted and audiences have grown to have a higher respect for frontliners.
GOODY25: There weren't many changes in terms of our readers' engagement and interests. They still go for topics they used to be into but have also gained interest in COVID-19 related topics as well.
iMoney: Our email subscribers have seen a big uplift in both open and click-through rates, this signifies an uplift in interest towards financial content and products. There has also been an increase in consumers' interests towards broadband, insurance, and investment content.
Beautifulnara: There has been a slight drop in engagement rate on our Facebook page. Other than that, with the amount of fake news circulating online, audiences have also grown to be more vigilant and cautious when consuming content.
theAsianparent: Parents are more concerned about their children's health and are reading more about hygiene habits on our site. Fun fact: our relationship articles are also doing extra well nowadays, possibly due to parents trying to find that balance with their spouses during this period. We've also launched a COVID-19 report series on the shifting consumer behavior of mums across the region.
4. Will there be any changes in direction for the site in the future or post-COVID-19?
WOB: We will continue to churn out content related to COVID-19 even after the situation has settled down to continuously remind the public to take precautionary measures to ensure their well-being. On top of that, we are in the midst of developing an all-in-one interactive news app while also expanding further into regional markets.
GOODY25: We don't have any changes planned in terms of the long term. We believe that although the business world will definitely be impacted, as people slowly resume back to their old life, the situation will return to as it was.
iMoney: As digitization increases in importance in our daily lives, we strive to further improve the user experience on our site as well as develop more engaging content on both our Learning Centre and social media.
Beautifulnara: Organisation wise, we encourage our staff to work remotely, especially for those traveling by public transport as it's not worth the risk.
theAsianparent: Beyond just passively feeding our audience news and articles, we're very much focused on building a strong community on our app now and we will continue to do this even after COVID-19 has passed.
Click here for part 2 on more responses from other publishers such as Vulcan Post, Ringgitplus, Eat Travel Love, and more!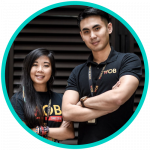 Chris Khristie and Michelle Tan are the co-founders of World of Buzz (WOB), with Chris Khristie also being the CEO and Michelle Tan being the Editor-in-Chief. World of Buzz (WOB) is one of the top English social news sites in Malaysia, providing the latest and trending news on several topics such as politics, entertainment, life, and more.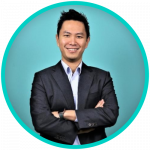 Lee Ching Wei is the Chief Innovation Officer and co-founder of iMoney. iMoney is Southeast Asia's leading fintech marketplace that allows consumers to be informed on the latest financial tips and news.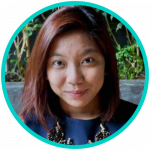 Sarah Voon is the Deputy Country Manager for theAsianparent Malaysia. TheAsianparent is a parenting site providing parenting advice for parents at all stages. TheAsianparent provides content across 12 countries in Asia and is available in 11 local languages.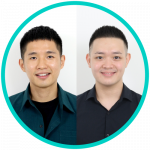 Aaron Lim, the Managing Director and Alex Ooi, the Executive Director of Goody25. Goody25 is one of Malaysia's biggest Chinese online platforms that not only shares current information on fashion, food, travel, and lifestyle but also includes user-generated content that allows their readers to contribute content onto their platform.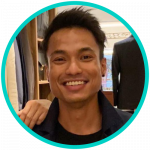 Shahzeeq Sharen is the CEO of Beautifulnara, which is a Malay blog site providing entertainment news focusing on Malaysian artists.