Innity's 2020 Creative RoundUp: Featuring Top 10 Ad Creatives
2020 has been a roller coaster ride, having its fair share of challenges. Nonetheless, it has also brought many new and exciting opportunities for brands. Having to change the way they do businesses, brands had the chance to explore uncharted territories such as live streaming and e-commerce.
With more businesses going online, advertising activity has definitely seen a surge this year. However, all that comes with an increase in advertising noise and advertisers finding it difficult to break through the noise and captivate viewers in the sea of content.
Innity's team has helped execute many creative campaigns across various platforms in 2020, here are some of Innity's top creatives across the Asia Pacific Region!
KOL Live 2020 (Celcom) – Live Stream Banner
COUNTRY: Malaysia
FORMAT: Responsive Billboard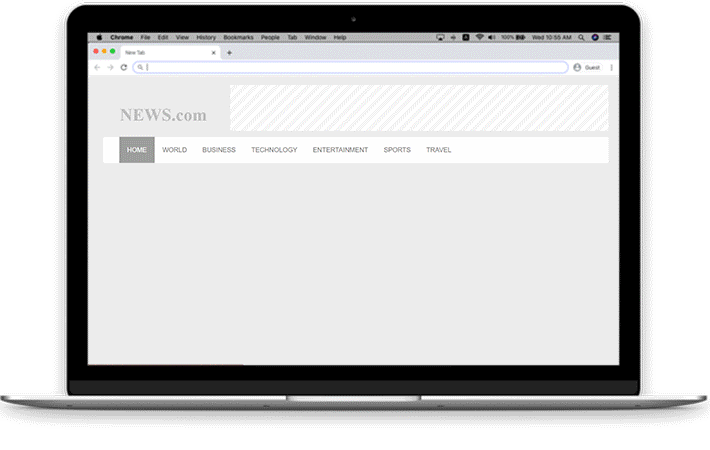 2020 has seen tremendous growth in live stream campaigns and Innity has run our fair share of live streams for brands. Celcom's KOL Live 2020 campaign ran 3 responsive billboards during the pre-live, live, and post-live event, showcasing the campaign and product information within the billboard.
Adidas – Audio Trigger Interaction
COUNTRY: Hong Kong
FORMAT: Mobile First View (MFV)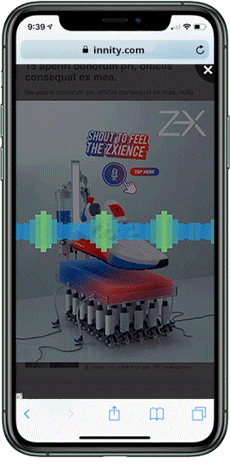 Innity has always strived to bring out unique experiences for the viewers; the mobile-first view ad format removes other distractions, allowing viewers to fully focus on the ad and receive the full experience. The banner is triggered by sounds made by the viewers, encouraging interactivity with the brand and leaving a lasting brand impression.
Tiger Crystal (Tiger) – Temperature Detection
COUNTRY: Malaysia
FORMAT: 3D Post+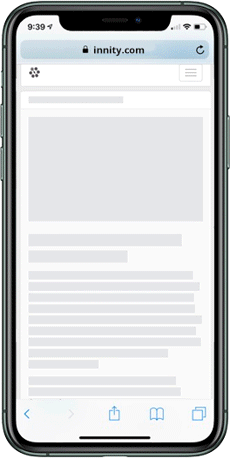 Our 3D Post+ ad format has been very popular among brands since it launched in May 2020. Turning display ads into a social post like format greatly reduced banner blindness, with the 3D interactive rotation further grabbing viewers' attention. Ad personalization such as geolocation has also led to better results and response; an example would be the simple yet effective Tiger Crystal 3D Post+ ad that shows the viewers their current location's temperature.
Uniqlo Hanatajima (Uniqlo) – Catalogue Showcase
COUNTRY: Malaysia
FORMAT: 3D Post+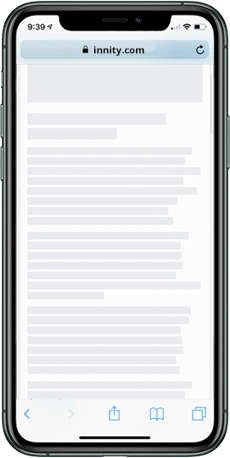 Another feature of 3D post+ is how brands are able to feature multiple products like a catalogue. This allows brands to showcase their product series through visually stunning social posts in a carousel format. Having a call-to-action button in each carousel slide also allows viewers to land on the product's page itself, shortening consumers' path to purchase and reducing drop off rates.
CDO Karne Norte (CDO) – Games in Rich Media Ads
COUNTRY: Philippines
FORMAT: Mobile Pull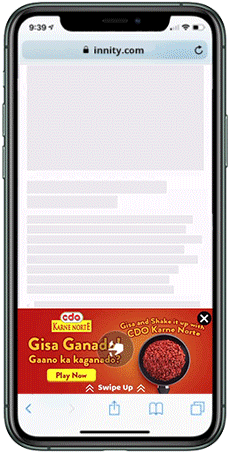 Our rich media ad formats allow brands to create genuine interactions with the viewers through games, while greatly enhancing brand experience. Engage Pull 2 ad format expands to fill the screen with the brand's content when viewers pull up the invitation banner. The CDO Karne Norte ad not only allows viewers to challenge their friends through sharing the ad on Facebook, but also includes call-to-action buttons landing viewers to their Facebook page and website.
Samsung DA (Samsung) – Branching Pathways
COUNTRY: Vietnam
FORMAT: Mobile Tap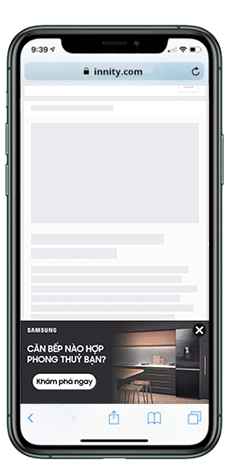 Another interactive function supported by our rich media ad formats is branching pathways. When the viewer swipes up to reveal the full-page ad unit, multiple-choice questions will be given to the viewers, with each option leading to a different question and path. This ultimately provides viewers with a more personalized ad experience while allowing brands to gain insights on their audiences' preferences and information.
Vitamilk – Spinnable Display
COUNTRY: Philippines
FORMAT: Mobile Spin Plus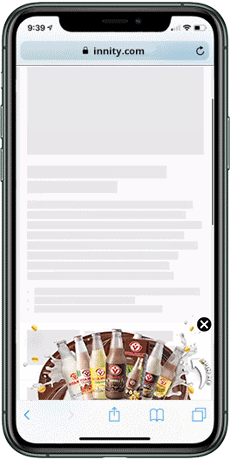 Resembling a disc, the ad prompts viewers to spin left and right to reveal an overlay full-page ad, showcasing various different products and call-to-action with each swipe. This ad format allows Vitamilk to feature the multiple flavours of Vitamilk, with the flavour's elements falling over the page background.
The Call of the Wild (Disney) – 360° Experience
COUNTRY: Malaysia
FORMAT: Mobile Pull, Lightbox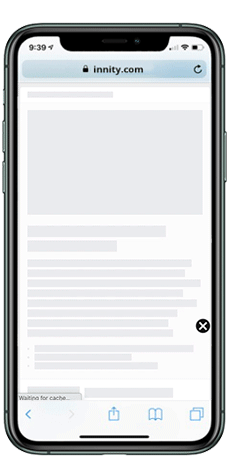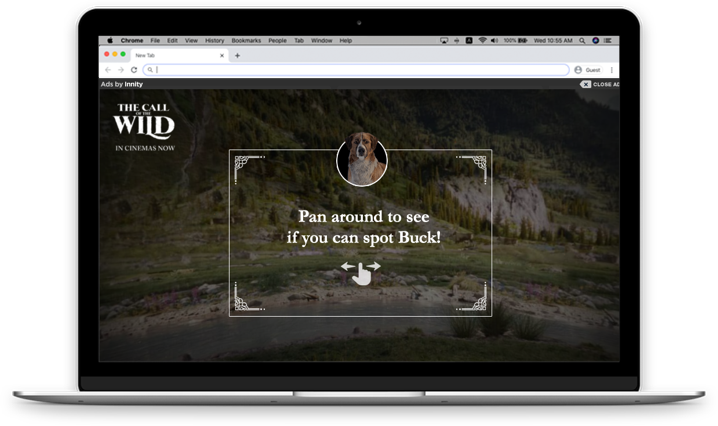 Both our Mobile Engage Pull and Lightbox ad format expands to take up the whole screen when viewers interact with the ad. Taking immersive visual storytelling to a new level, 360° ad experience is used to encourage more brand interaction and time spent on the ad. The Call of the Wild ad allows viewers to pan 360° and search for Buck the dog. When clicking on Buck, the ad will lead them to watch the movie's trailer.
Cream Silk Rich Organic Powerfusion (Cream Silk) – Animate on Scroll
COUNTRY: Philippines
FORMAT: Mobile Underlay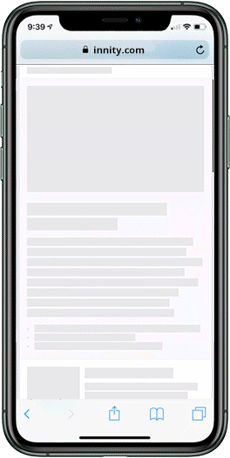 Cream Silk launched their new product series Cream Silk Rick Organic Powerfusion and ran a campaign with our Mobile Underlay ad format to gain awareness. The Mobile Underlay ad format is suitable for this idea as it will slowly reveal itself as viewers scroll through the page, auto-expanding to a full-page ad once 70% of the ad is displayed. The ad animates as the viewers scroll through as well, with the leaves slowly unveiling the product and closing back in again.
Komori Life – Cute Cartoons Interaction
COUNTRY: Taiwan
FORMAT: Mobile Pull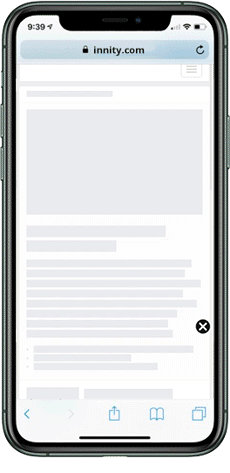 With a cute call-to-action copy, Komori Life uses our Mobile Engage Pull 2 ad format to give the viewers a sneak peek of the game through simple yet cute and eye-catching animations. The ad allows viewers to "pat" the cats and ultimately leads them to download the game in the app store.
That sums up our top 10 ad creatives this year. Feeling inspired? Reach out to us at talktous@innity.com to find out how you can run your own creative ad campaign with us!