Meet Our New Partner Publisher: SunStar Philippines
As an official partner of Innity Philippines' Premium Publisher Network, we are thrilled to welcome SunStar to our roster! SunStar is the true national newspaper and network of community newspapers that reports in major cities of the Philippines.
They started as a newspaper based in Cebu, then fast forward years later, they produced their tabloid paper called "Super Balita Cebu". From there, they reached out to other newspapers in different communities such as Baguio, Pampanga, Bacolod, Cagayan de Oro, Davao and more which are digital only publications.
We got a chance to interview SunStar's Digital Strategy Officer, Mildred Galarpe, who is in charge of the monetization and digital advertising services of the website. Here, she talks about their views about the publishing industry, its challenges and rewards, along with the strategies they are looking to explore this year.
Journalists in the Digital Age
"The newspaper business has been very challenging", Mildred admits. SunStar used to have 12 newspapers, but some have now shifted digitally for Iloilo, Manila, Pangasinan, Zamboanga, and Tacloban. Mildred shares more about the challenges in the industry – the need for a mindset change and assessing the technological capabilities of the people working for the company.
"If you compare a reporter then versus today, you can see
how the job entails new skills to thrive. In the digital age, journalists need knowledge in social media – tweeting news, recording videos, going live- among other requirements."
Journalists are not only using one platform, but rather multiple channels, which include updating content on a website and creating relevant posts on social media pages.
There's always a story worth covering, and having that digital thirst to know the full details and put it up once the news breaks is one thing SunStar always looks forward to doing.
The publishing industry has definitely changed through the years, seeing how different the digital ecosystem is; this disparity shows in terms of selling ad inventories. Mildred recalls how sales are done traditionally for the newspaper business – publishers sell the space either black-and-white or colored but in digital, ad inventories are sold using rich media ads or videos, with different buying models such as CPM, CPC, or CPE.
There is a lot of learning to do especially for those who
are not adept with the technology, and SunStar approaches this realization with a growth mindset.
For reporters and journalists who are eager to add value to their expertise, Mildred shares essential skills journalists in the digital age should have: "You have to maintain and strengthen the core values. Platforms may change but the journalists' values stay. This includes the skill of verification, getting the source right, and getting both sides of the story."
Competition vs Collaboration: The Journalist and the Citizen
With the restrictions and risks imposed by the pandemic, it's difficult to conduct a face-to-face interview, but there are new ways to facilitate it.
The duty of news reporting continues, and so reporters must innovate and maximize new tools such as Zoom and Facebook to conduct interviews. Technology is providing new solutions and ways to create content for journalists despite the limitations on physical
interactions.
Staying relevant is essential, especially now that the media consumption of the public has changed. There's a lot of competition, not limited to other media publications, but competition involving citizens themselves.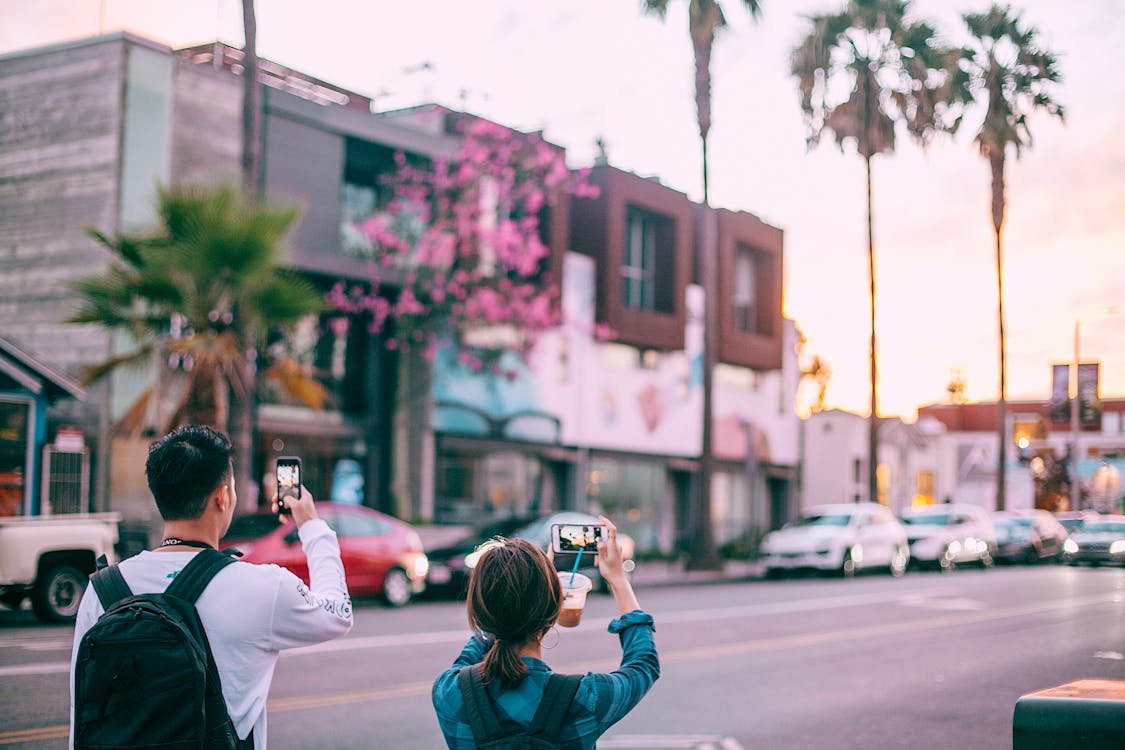 With mobile video and social media access, regular citizens are becoming reporters themselves. As people become more enabled to capture and spread news content, competition for exclusive and breaking news content becomes fiercer. It's in the news outlet's interest to come up with strategies to foster partnerships with citizens to create new content.
From there, publishers can get the story first-hand. It remains the publisher's responsibility to verify the source and craft a better, credible story. There are also new tools to verify ownership of photos or videos.
"It's not good if you assert that you're the only source. My advice is to partner up with the citizens who can give you the story and have the tools to verify its credibility. Now, the reader has the freedom to choose what is relevant to them. Verify, dig deeper, partner with that person to develop the story. Use the content that they have because you can't ignore the story or the person who took the video. There is value in forming a collaboration between the citizen and the journalist."
Finding Meaning in One's Work
The goal of publishers like SunStar is not only about being able to break the news first, but also finding a good story to tell. When we asked what story SunStar is most proud of, Mildred excitedly tells us about the Sinulog Festival or Santo Nino Festival in Cebu City.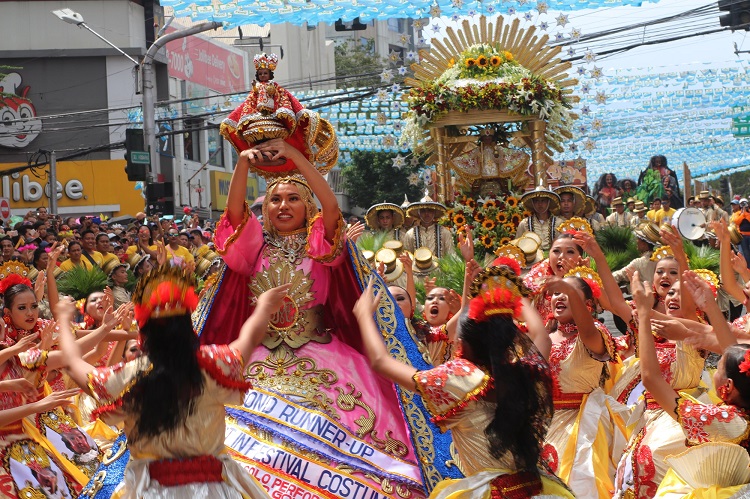 It is an annual religious and cultural celebration held every third Sunday
of January with millions of Filipinos and tourists basking in the beauty of
performances, street parties, vibrant costumes, and more.
Here's a quick timeline of the special occasion on SunStar's website.
Every year, SunStar covers the whole event from sunrise to sunset. Last year was the first-ever virtual Sinulog celebration and there were a lot of Filipinos, Cebuanos, and Cebuanas abroad who were not able to come home, leaving them homesick.
In the live feed comments, countless people are showing their gratitude upon seeing the event on their screens because they feel as if they are with their families and kababayans in Cebu. Being away from home can take a toll on a person's emotional well-being, and some have expressed their loneliness because of the distance.
However, through this simple coverage, Mildred shares with us how
technology has helped resolve these negative feelings from OFWs
and paved the way to bring people closer together.
Whether it's a sunny day or the rain is pouring down on the streets, SunStar makes sure to cover the whole event for 12 hours or more, every single year. It's tiring work, but definitely worth it, given how it can touch people's lives.
Mildred shares with us a heartfelt story of a couple in a long-distance relationship who got reunited somehow in the 2018 Sinulog Festival coverage.
Two years ago, we were covering a procession. In the procession, we had a live coverage in one area and the wife joined the procession. The husband suddenly called asking his wife, "Where are you? 'Pag dumaan kayo sa SunStar, kumaway kayo so I can see you (When you pass by SunStar, wave at the camera so I can see you)". The woman was waving her hand while talking over the phone, smiling. We never knew about it until the husband commented to thank SunStar that he was able to see his family during the procession. That makes our coverage very meaningful and so we continue to do it for the people.
Up Next
Technology is evolving rapidly. We must play catch up to keep up. SunStar is taking crucial steps to develop its new protocols and strategies, while actively listening to its audience. As they browse through the comments on their social media pages and inbox, they are able to learn what their audience is looking for and publish relevant information.
It's a lifelong process of experimenting with what works and
what doesn't work and coming up with strategies, innovations, content, to find what hits their audience. They are in the constant pursuit to explore new ways of sharing different types of content that would matter to their readers, but still keeping their core values intact. SunStar is a traditional media organization, but they are eager to try new methods and reach out to the youth who may not read the newspaper, but are more active in checking out news online.
So what's next for Sunstar?
We've seen the rise of video marketing content and how this type of format creates high engagement among netizens. In 2020, 63% of mobile traffic is video, and this is set to grow to 76% by 2025 (Source: Smart Insights).
This trend continues to skyrocket in 2021, and SunStar plans to leverage this insight by producing more engaging videos and presenting stories in multimedia formats. Innity Philippines is looking forward to collaborating with SunStar to create exciting projects this year and guiding them in their digital transformation.
"The relationship we have with Innity is not just about providing display ads – it's a sharing of ideas. Our marketing team is evolving but we get help from Innity in terms of digital education such as understanding the basic terminology and dynamics of digital marketing," Mildred shares.