4 Things You Need To Know About Post-Engagement CTR
In the world of post-COVID advertising, change and innovation go hand-in-hand in conveying a brand's message. What starts off with showcasing standard display ads, today's consumers are growing more demanding, pushing large and small brands alike to embrace change and diversity by creating impactful content.
The question is, what kind of impactful content are consumers looking for? Well, the sky's the limit! Going beyond standard advertising allows consumers to have an extensive context of a product or service in a contemporary setting, where brands can reinforce its benefits as well as bring forth the solutions it carries for them. Such innovative strategies help brands increase engagement and build a more substantial fan base.
But then, how do we know that these strategies are working? And how effective is the calculation? For both publishers and advertisers, we need to know not just who sees the ad but also how they engage with it. Algorithmic attribution models hold value for greater accuracy as they provide a more in-depth analysis of impressions to conversions. Take Cost Per Engagement (CPE) models, for instance. This metric is a paying model that focuses on user engagement rather than solely on clicks or impressions.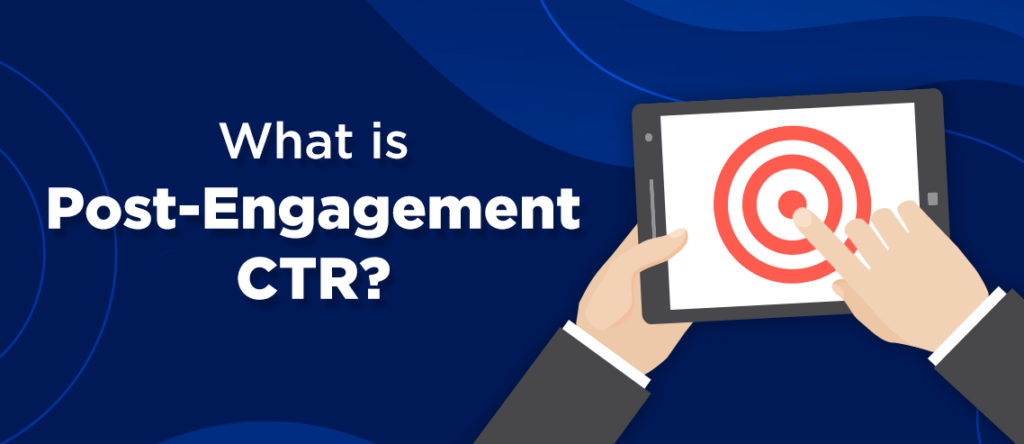 That being said, we have introduced a brand new metric aptly named Post-Engagement CTR – a post-click model that fully incorporates an accurate reading that takes consideration of complex ad features through clicks and engagements. Now, let's give you the low down on the FOUR (4) THINGS you need to know about Post-Engagement CTR.
1. REDEFINING CTR
Say, for instance, a user comes across an ad. There are two ways the user can go about it. When a user clicks on a standard ad, the user is automatically directed to the brand's landing page. High-impact ads, on the other hand, will require users to engage with the ad content before being directed to the brand's landing page.
So when it comes to the latter, it becomes a much more complex way to calculate an accurate reading of the CTR. That's why we have come up with Post-Engagement CTR – a more relevant measurement that takes into account the engagements made by users when they tap onto a high-impact ad format.
2. WHAT WORKS BEST WITH POST-ENGAGEMENT CTR
According to IAB UK, in a digital marketing world that is constantly evolving, it's vital to be ahead of the curve; in other words, coming up with a more reimagined performance metric. And with new and innovative high-impact ads taking centre stage, we need to look beyond the pre-existing metrics to finally figure out what works best for your personalised ad campaign.
So how do we achieve that? Well, with Post-Engagement CTR offering a more meaningful measurement that exclusively caters to high-impact ads, this metric may just be the one you're looking for.
3. HOW TO CALCULATE POST-ENGAGEMENT CTR
In order to calculate a post-engagement click-through rate, take the number of clicks your ad receives and divide it with the total number of user engagements. For instance, if you received 1,000 clicks from 20,000 generated engagements, your Post-Engagement CTR will be 5%.
4. A PERFORMANCE BENCHMARK FOR ENGAGEMENT ADS
Generally, when planning your ad campaign, you have to set the interaction attributes and find ways to measure them. Post-Engagement CTR does just that as it will be the performance benchmark for all buying models that require users to engage before clicking on an external URL. In addition, the use of such detailed and comprehensive metrics will protect you (and your brand) from cyber-criminals looking to misuse the likes of both CTR and CPE.
As we shift beyond click-through rates, we at Innity strive to deliver relevant metrics for a better understanding of performance in order for brands to plan their next ad campaign. In short, we help you report metrics that matter.
Hence, from 2022 onwards, Innity will generate post-campaign reports on Post-Engagement CTR instead of simply including CPE metrics for high-impact ad formats. This new metric is vital to determine whether or not, at the end of the day, your ads are working.