A Day in the Life of a Software Engineer in Innity
Curious to know what's it like to work as a Software Engineer in Innity? Let's have a chat with Alexia to get to know her better!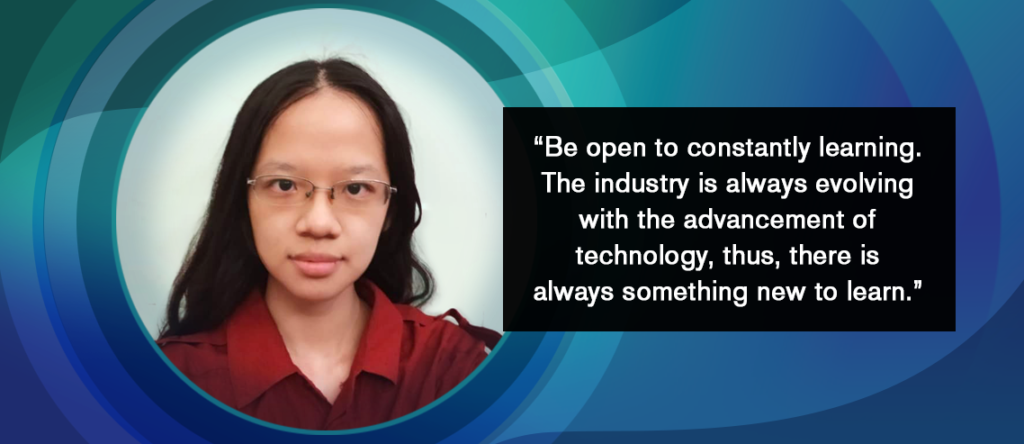 How long have you been with Innity and how is your journey so far?
I've been with Innity for one and a half years (including 6 months internship). I was able to get used to the new environment easily thanks to the friendly people and welcoming culture.
What are your key tasks and challenges as a Software Engineer at Innity?
My key task is to work as a backend developer. After receiving the front-end design from a front-end developer, I will need to integrate functionality to a website based on requirements. I am involved in data storage and server-side functionality as well.
Being able to multi-task well is one of the challenges for this position. When working on multiple projects at the same time, I have to prioritize the urgent ones first and manage my time wisely. I have to jot down all the details based on the projects separately to prevent confusion especially when the projects are similar. It gets more confusing when I jump from one project to another mid-way. So I always have to leave notes for my future self!
What's the best thing about your job role?
I get to learn many new things, especially on the practical side through hands-on experience and receiving advice from co-workers.
Can you tell us about your passion for digital advertising and why you chose this industry?
As technology keeps advancing, everything is about being fast and convenient. Most businesses rely on digital advertising to compete with each other; to reach out to more customers. It is replacing the old-fashioned ways of advertising. It is a core industry that will always be in demand unless the Internet ceases to exist!
Any advice to give to those who are interested in starting a career in the digital advertising industry?
Be open to learning more. The industry is improving alongside the advancement of technology, thus, there is always something new to learn.
How do you maintain a work-life balance? Any interesting hobbies to share?
I usually avoid thinking about work during non-working hours unless it's necessary or urgent.
Recently I started to enjoy watching other people play horror games. Immersing myself in the horror atmosphere helps to take my mind off reality. Though I don't like playing horror games cause it's too scary!
Interested in a career in digital advertising with Innity? Check out our list of vacancies here!