Innity Philippines Celebrates First Half of 2023 with Scroll-Stopping High-Impact Ads
In today's digital world, it is increasingly challenging for brands to capture the attention of their audience and stand out from the crowd. With countless online ads competing for consumers' attention, it's essential to create digital marketing ads that is not only visually appealing but also engaging and memorable.
In the fast-paced realm of digital advertising, where seizing audience attention is an ongoing battle, we have emerged as a leader in the field. Leveraging an innovative approach and deep understanding of consumer behavior, we crafted some of the most captivating and engaging rich media display and video ads in the country.
Now that the first half of 2023 has passed, let's reflect on some of our creative scroll-stopping online ads that have left viewers awestruck and thoroughly engaged:
Embark on Virtual Adventures with VISA's Balloon Stories 360-degree Panorama and Pull with AR Filter Ad
VISA's campaign enabled users to embark on virtual journeys to their dream destinations using our Balloon Stories and Pull ad formats.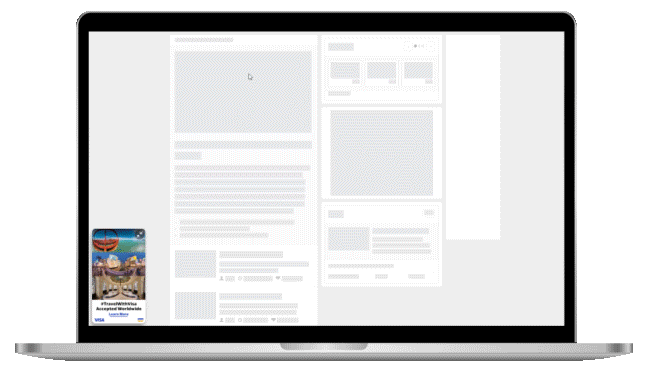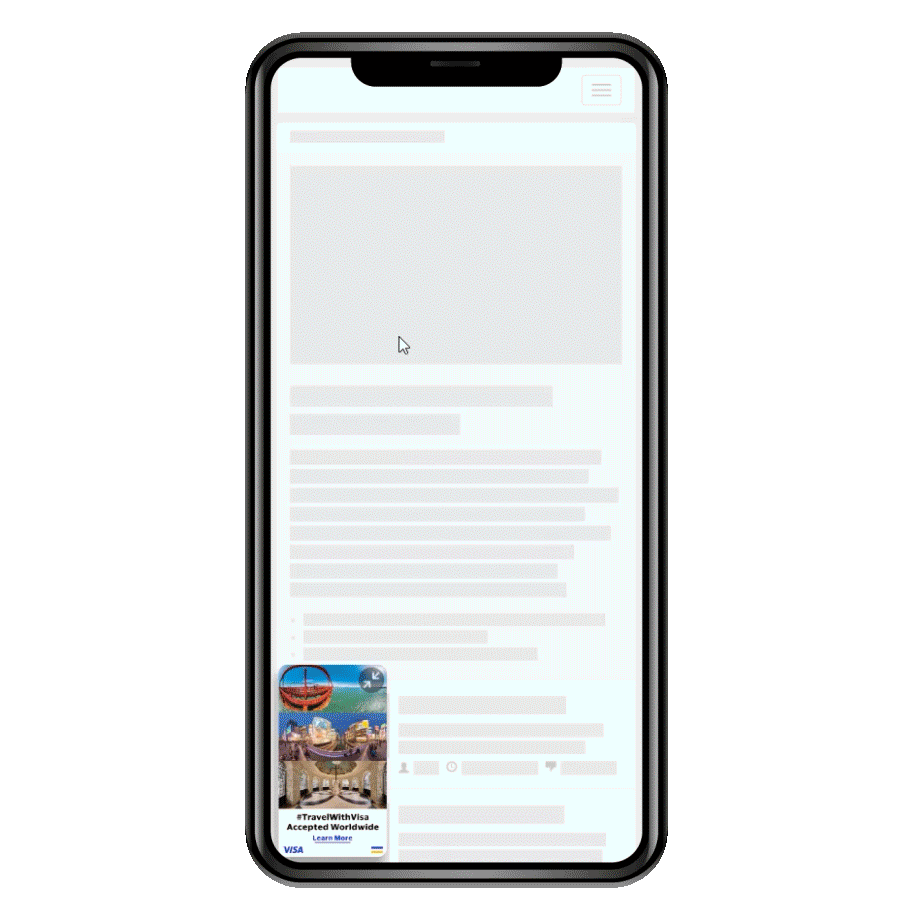 Through the 360-degree panorama execution, the Balloon Stories ad format seamlessly transported users to iconic places such as the Golden Gate Bridge in the U.S.A., Osaka City in Japan, and Magellan's Cross in Cebu City.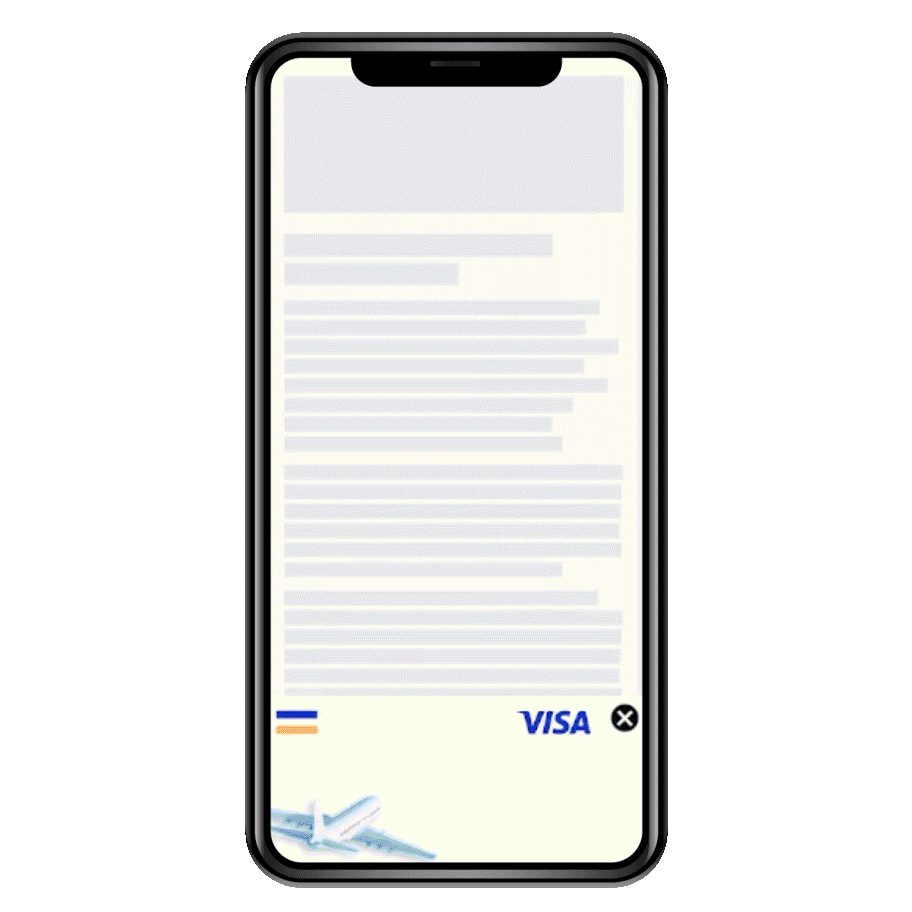 Meanwhile, the Pull ad format introduced an interactive twist, allowing users to take a selfie with unique headwear from various places such as Korea, Cairo, and Davao.
Click here to experience VISA Balloon Stories with 360-degree Panorama
Click here to experience VISA Pull with AR Filter
Bonchon's Sumptuous Spin+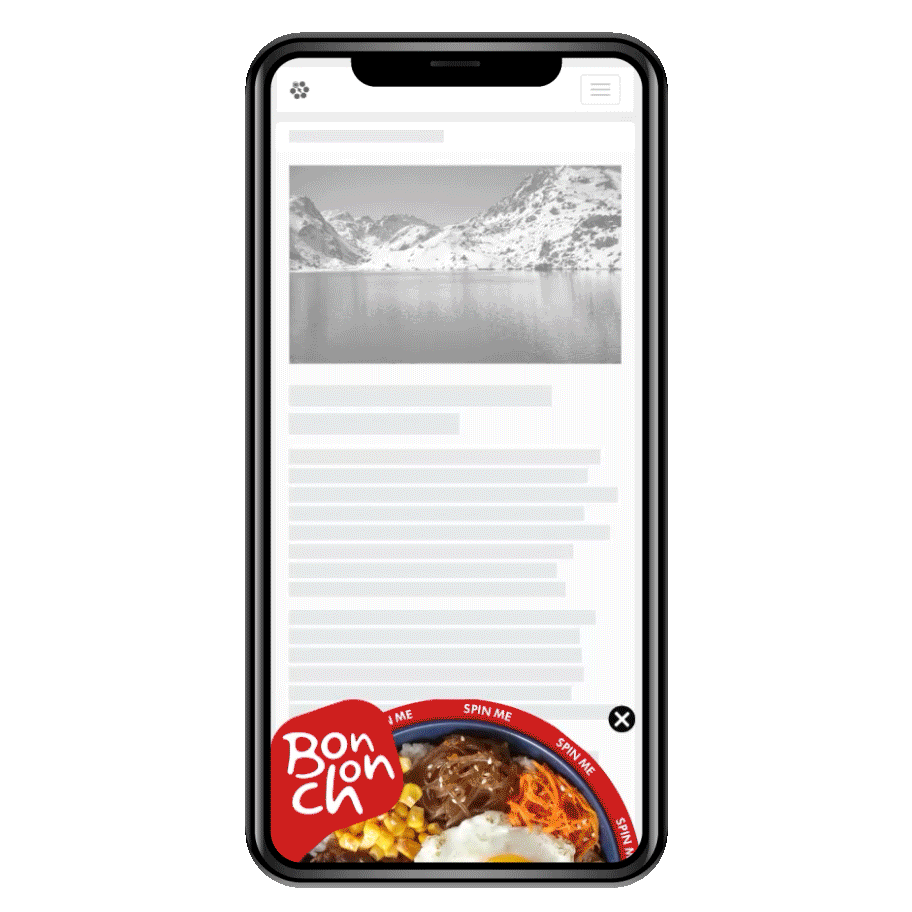 Bonchon's campaign showcased their mouth-watering dishes using our Spin+ ad format. This creative execution featured various items from Bonchon's menu, including their sumptuous Bibimbowl with options of beef, pork, or fish. Each dish consists of savory veggies and rice, a combination that's bound to make anyone's mouth water.
Bingo Plus Sets the Stage with Responsive Billboard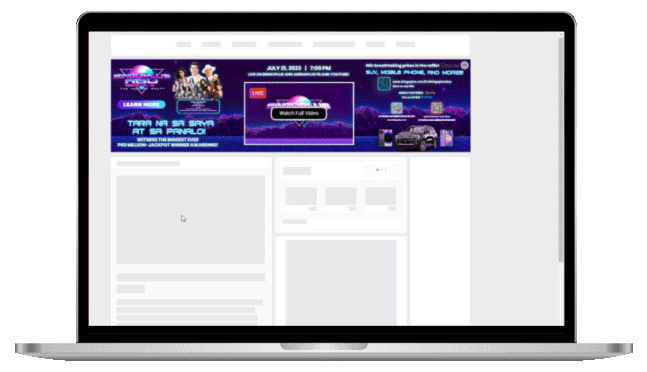 Livestreaming meets innovation through the Responsive Billboard ad format. Transforming a standard billboard into an interactive digital canvas, the Responsive Billboard ad amplified Bingo Plus's livestream event last July 21, 2023. Audience seamlessly tuned in while browsing through some of our premium publishers partners.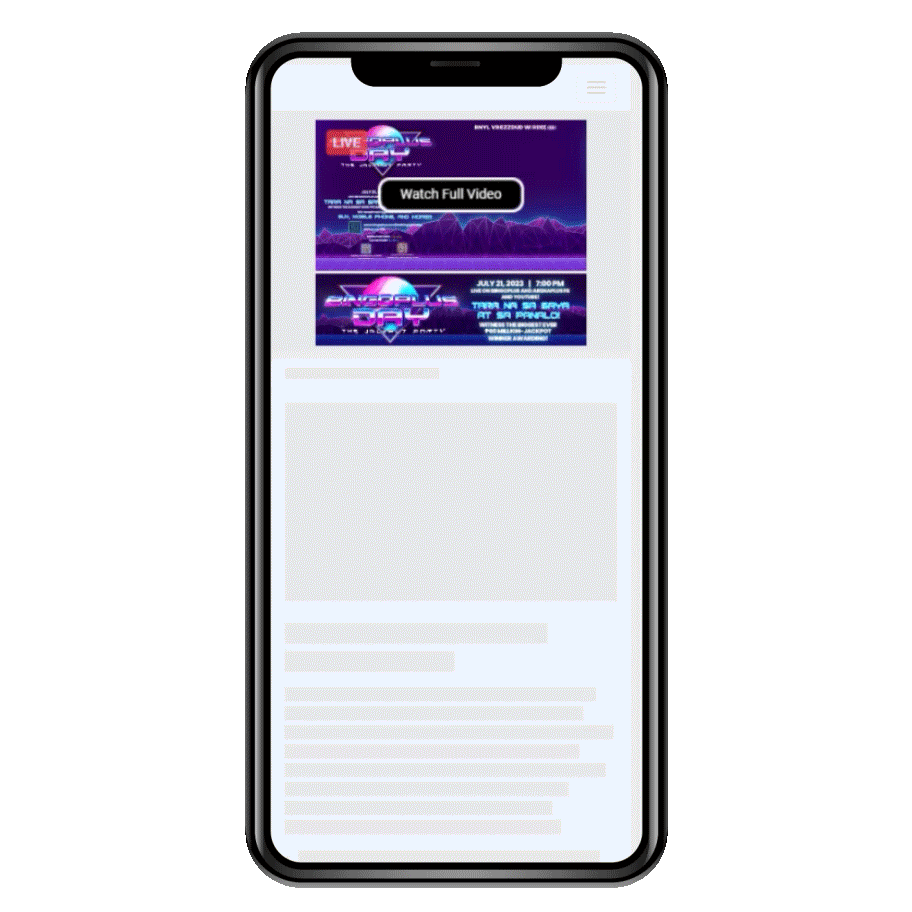 Click to experience Bingo Plus Responsive Billboard with Livestream
Uratex's Sustainable Revolution with the Spin+ Ad Experience
To introduce their Trill Seave Collection, Uratex employed our Spin+ ad format for this campaign. This enabled the audience to view and swipe through various items from their new collection of mattresses and pillows. In collaboration with the Seaqual Initiative, Uratex created this collection using upcycled plastic material collected from the ocean floor.
Click here to experience Uratex Spin+
From stunning visuals to interactive elements, these online ads have pushed the boundaries of traditional advertising to capture the hearts and minds of their target audience.
To capture the attention of potential customers and make a lasting impact, businesses are choosing engaging online ads that go beyond traditional banner ads or static images.
Interested in learning more about our high-impact ad formats? Email us at ph.sales@innity.com or visit our website at www.innity.com or Facebook and Instagram.