Innity Offers Real-Time Bidding for its
SEA and Hong Kong Audience Network
We have an announcement to make!

Innity has entered a business alliance with D.A Consortium Inc. (DAC) and will effectively contend in the real-time bidding (RTB) arena across the region. With the superior technology equipped by DAC, Innity will be offering demand-site platform (DSP), MarketOne® as well as sell-side platform (SSP), YIELD ONE™ services to its advertisers and publishers to radically increase the effectiveness of display campaigns.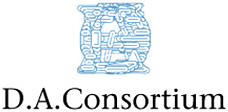 As an RTB-enabled ad network, we will be able to create incredible value for both advertisers and publishers alike. DAC's advanced technology along with Innity's high audience reach and premium quality inventory will allow advertisers to bid on, and purchase online ad inventory on an impression by impression basis to reach specific audience across Innity's Audience Network, and in turn, drive higher ROI on campaigns. What's more, Innity will also allow publishers to select and choose the top advertisers for their site and increase monetization opportunities for their inventory.
 "We're excited to be one of the first few companies to introduce RTB in South East Asia," said Phang Chee Leong, CEO, Innity.
On the partnership, DAC President & CEO, Hirotake Yajima said, "For some time now, we have been eyeing the highly potential SEA region to expand our business. We established a subsidiary company DAC ASIA Pte. Ltd, and decided that it's essential to have a partnership with a leading local company here. Innity fulfills that for us with its strong product and customer base in the region."
This business alliance will also increase other opportunities to develop new technologies between the two companies.
Innity will officially launch MarketOne® and YIELD ONE™ in August in countries like Malaysia, Singapore, Indonesia, Thailand, Vietnam, Philippines, Hong Kong, and eventually expanding to the whole ASEAN region.
Onward and upward from hereon we say :)
Do drop us a line at enquiry@innity.com if you'd like to know more about our new offerings.