Innity's Campaigns of The Month!
Hello hello! It's that time where we bring to you some of the campaigns that we're rather proud of :) So here's our campaigns of the month ladies and gents!
And as the previous campaigns of the month, we have a combination of Innity's  propriety Lightbox, pre-roll campaigns, and some RTB campaigns!
Lightbox – Pacific Rim
Advertiser: Warner Bros
Agency: MEC Global Philippines
Network: Run of Network focusing on Entertainment, Lifestyle, Youth, News, Gaming, Sports, and Men websites
Country: Philippines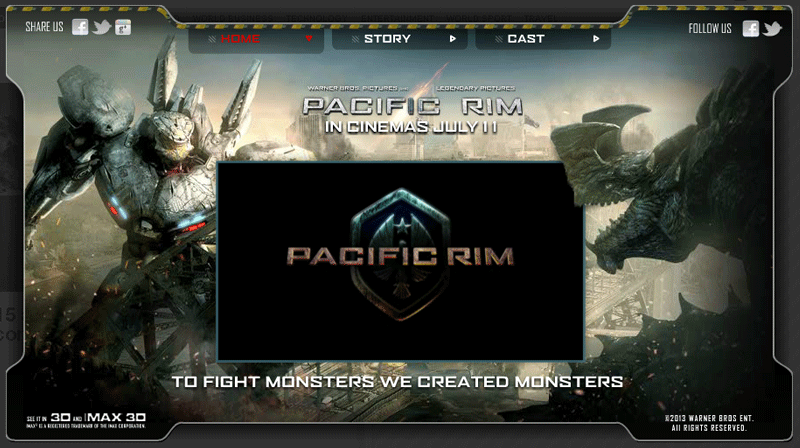 Before Pacific Rim was about to hit major cinemas, we paired up with Warner Bros to drive interest towards the movie by targeting relevant audiences within our network. Standard banners expanded into Innity's propriety Lightbox ad format upon rollover to captivate the viewers with the movie trailer. The Lightbox also contained information such as the story and the cast of Pacific Rim. By the end of the campaign, the ads delivered 10,000 engagements, and achieved CTRs and Engagement Rates over the industry benchmarks of 0.2% and 2% respectively. Each viewer spent an average of 30 seconds on the ad.
Lightbox – Sanvo Energy Replacement Drink
Advertiser: Boonrowd Beverage
Agency: Media Intelligence Co.Ltd.
Network: Run of Network focusing on Men, Sport, and Entertainment websites
Country: Thailand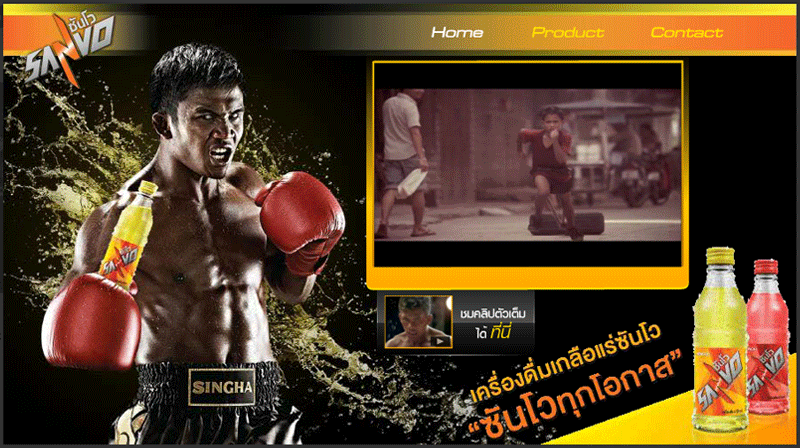 In order to raise awareness towards their brand and their product, we worked with Boonrowd Beverage to come up with a Lightbox to serve exactly that purpose. Within the Lightbox, we showcased a TVC of the Sanvo Energy Replacement Drink, and added extra tabs to highlight the features of the drinks and contact information. This campaign achieved over 290,000 impressions while engaging the viewers for an average time of 21 seconds, and also raked an Engagement Rate and CTR that surpassed the industry benchmark of 0.2% and 2% respectively.
Pre-Roll – Vespa LXV
Advertiser: Piaggio
Agency: Dat VietVAC
Network: Run of Network
Country: Vietnam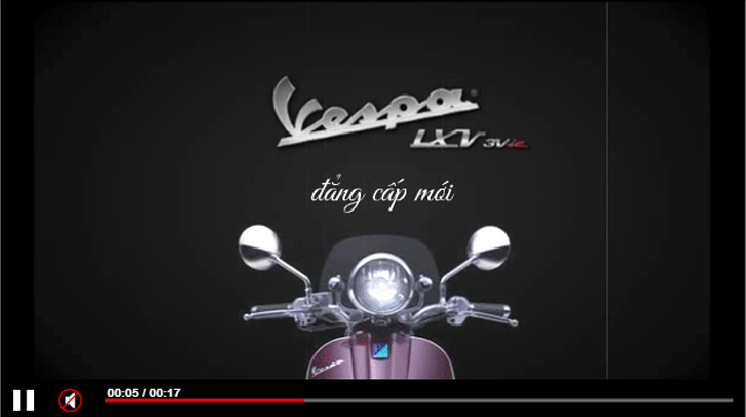 Our collaboration with Piaggio to drive brand awareness had their TVC displayed around Innity's vast network of websites. The campaign garnered over 860,000 unique views and targeted viewers completed 74% of the video with over 6.9% of them clicking on the ads.
Pre-Roll – Bank Mandiri Electronic Banking
Advertiser: Bank Mandiri
Agency: First Agency
Network: Run of Network, Premium
Country: Indonesia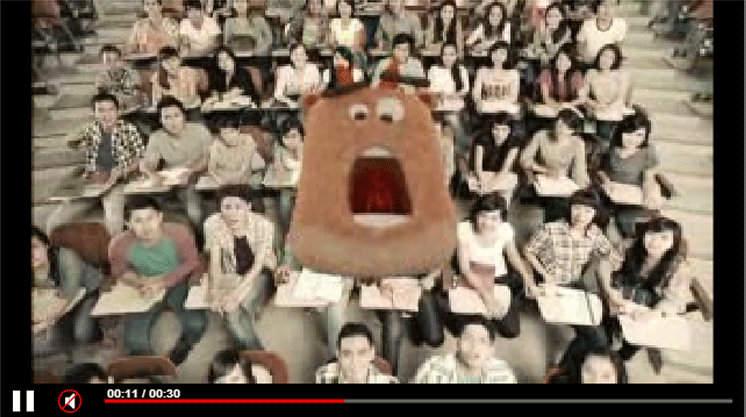 When Bank Mandiri first launched their electronic banking, they wanted to made sure the locals knew about this newly added service. Equipped with their TVC and Innity's expansive network, we set out to help them draw potential customers by displaying their ads on both our audience and premium network. By the end of the campaign, this collaboration reached out to over 74,000 viewers and has a CTR of over 3.5%, and had viewers engaged with the 30 second TVC for over 23 seconds.
RTB – Bosch Epic Sponsorship Campaign
Advertiser: Bosch
Agency: MediaCom Malaysia
Network: Run of Network focusing on Parents, Children, Youth
Country: Malaysia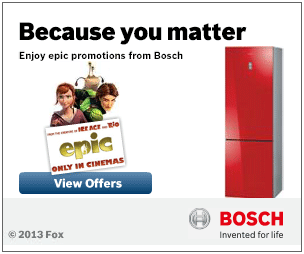 Bosch pitched their idea of wanting to raise brand awareness while lowering the CPC cost for their campaign. We worked together with them on an RTB campaign for this purpose, utilizing time and geo targeting alongside with M1's superior algorithm to crunch in contextual, inventory and ad selections variables within milliseconds to serve this given objective. By the end of the campaign, we garnered over 12,000 unique clicks, and decreased the CPC rate significantly.
RTB – VW Passat CKD Restage Extension
Advertiser: Volkswagen Group Malaysia Sdn Bhd
Agency: MediaCom Malaysia
Network: Run of Network, Premium Network
Country: Malaysia

We worked with Volkswagen on a RTB campaign to enhance awareness towards their brand. For increased efficiency, we focused on driving relevant traffic based on given the criteria provided while lowering the CPC rates for the campaign. With M1's algorithmic intelligence in play,we delivered over 46,000 clicks and reduced the CPC rate.